The Bandit Hound
Starring Catherine Bell, Lou Ferrigno, Joe Flanigan, Paul Sorvino, introducing Nicholas Alexander, withJudd Nelson and Verne Troyer
---
"The Bandit Hound" is a funny, heartwarming story about a lovable dog, Bandit, who is trained to pull off bank heists by a pair of robbers. When a heist goes wrong, Bandit escapes and is rescued by a single mom and her son, Owen.  As the friendship between young Owen and Bandit grows, the former nefarious trainers suddenly reappear and try to steal Bandit back. What ensues is fun filled adventure and the unbreakable bond of a boy and his dog.
Available for Purchase here:
Available On Demand here:
Blockbuster, Google Play, Sony PlayStation Network, and Xbox
---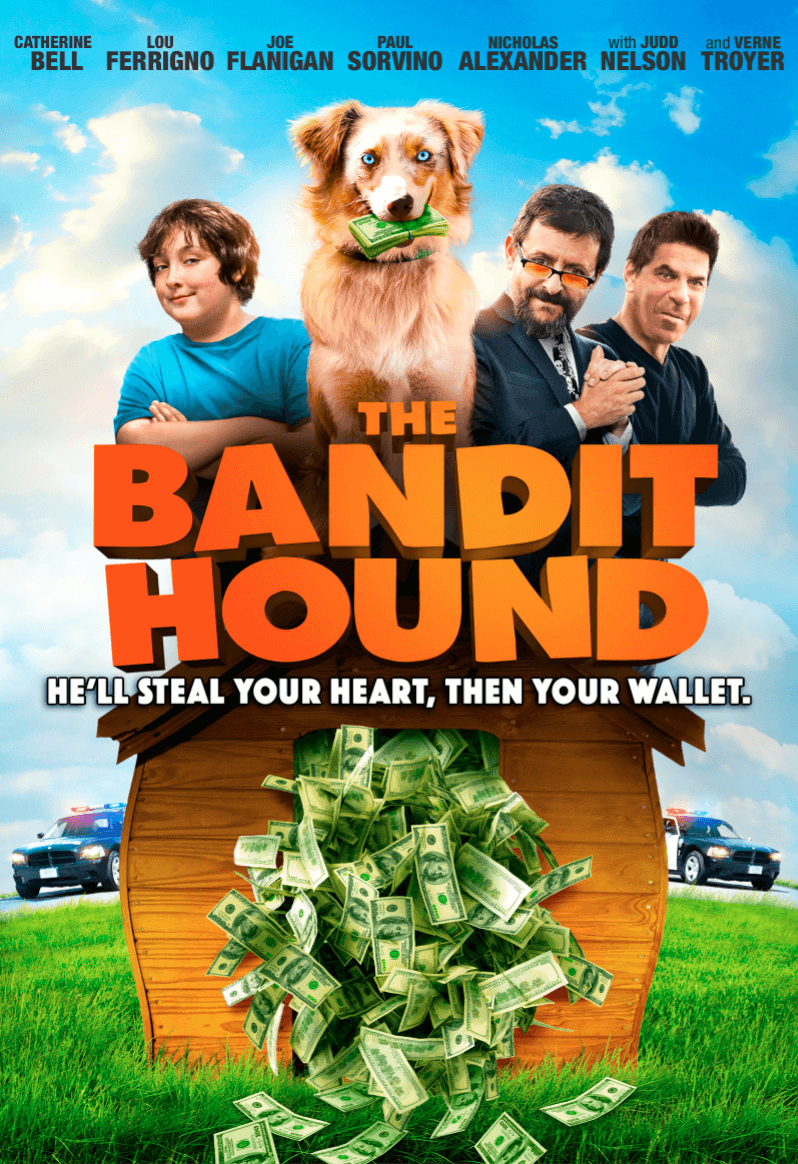 ---
Stay connected with the latest news and information on a movie for the whole family "The Bandit Hound" Entertainment via social media! Links below!
Follow us and help us spread the word by tagging us and using#TheBanditHound