Acting Class with Henry Jaglom at the Michelle Danner Acting Studio
.
Director, writer, actor and considered one of the most influential independent filmmakers in Hollywood – Henry Jaglom – will be teaching an acting class at the Michelle Danner Acting Studio starting March 24th, 2019.
…………………………………………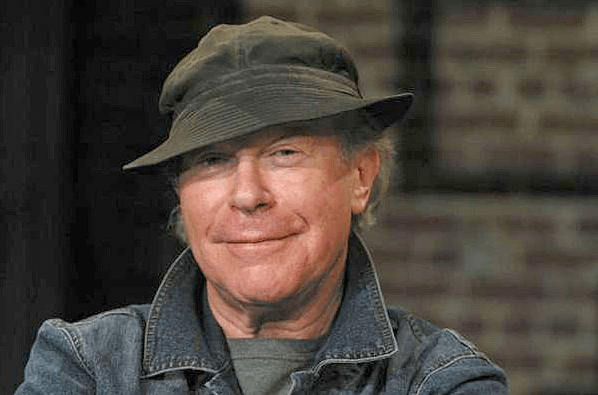 The Acting Class with Henry Jaglom will cover:
.
1. Discover, and uncover, the fullness of your talent.
2. Learn how to use that talent most effectively and know how to attack a part in a play or a film.
3. Learn how to stretch and deepen those talents and most importantly, how to expand them.
4. Understand the power you have in yourself and learn how to find & apply that power to a part in a play or a film.
5. How to most effectively handle auditions.
6 How to sell yourself as an actor, which is quite different from how to create the character once you have the part.
6. What is the profound difference between truthfully acting on stage and on film,and the technical differences in each & how to achieve both most fully & powerfully.
Class details:
Sunday´s 5pm – 9pm.
$250 for 4 weeks once a week
To sign up for this class, email us at actingclass@michelledanner.com or call us at 310.392.0815
www.michelledanner.com
---
CONTACT ACTING SCHOOL
LOS ANGELES ACTING SCHOOL | SANTA MONICA, CA
Learn the best acting techniques for film and TV. Book your next role.
Schedule a one on one interview with Michelle Danner to be considered for enrollment and to learn about all the acting classes and acting courses we offer in Los Angeles. *Learn how to stand out in the audition room.
The Michelle Danner Acting Studio's philosophy is that artists can draw upon all different acting techniques and form an individual toolbox, their own Golden Box. We will help you to develop your own "Golden Box" of techniques and tools that you can use when approaching a role or a scene, whether it be for film, television, or theater. The Acting School's acting techniques are based on Meisner, Strasberg, Adler, Hagen, Chekhov, & the Stanislavsky Technique.
Michelle Danner is an international film director & acting coach. Her student list include James Franco, Seth MacFarlane, Salma Hayek, Henry Cavill, Zooey Deschanel, Gerard Butler, Chris Rock, Chris Martin, Penelope Cruz, Michael Pena, Michelle Rodriguez,  Kate Del Castillo and many others.
Check out the best acting classes in Los Angeles and the best acting teachers
Our acting school offers the following acting techniques in our acting classes: 
Stella Adler Technique| Meisner Acting Technique| The Stanislavski Method| Uta Hagen Technique.
Below is a list of some of our acting classes:
Acting Workshops: Breaking into Hollywood
Acting Workshops: Golden Box
Voice & Speech Class
Script analysis
Musical theatre classes Los Angeles
Accent Reduction Classes
Private coaching for film and tv auditions
Summer Camps Los Angeles| Acting classes for kids
Summer Camps Los Angeles | Acting Classes for teens
Auditioning for film and TV | Teen and kids
Learn Acting at one of the Best Acting Schools in Los Angeles
2437 Main Street Santa Monica, CA 90405
Phone: 310.392.0815 Email: actingclass@michelledanner.com