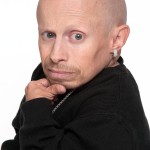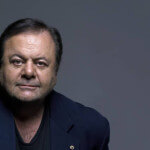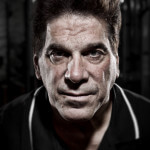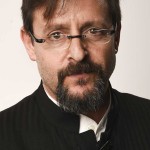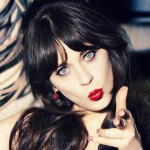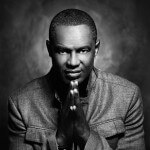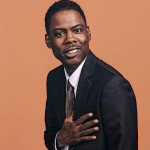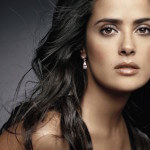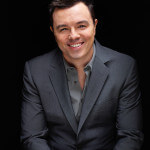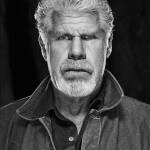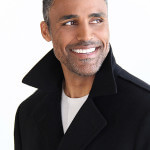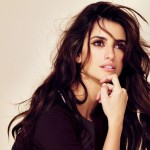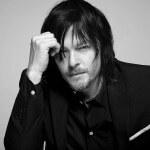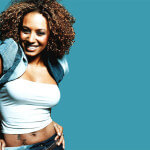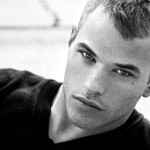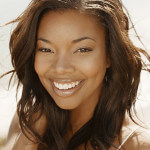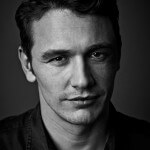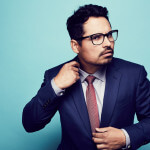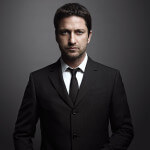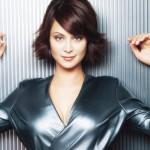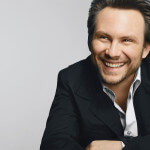 Scuola di recitazione a Los Angeles
STUDIARE E LAVORARE A HOLLYWOOD CON IL VISTO STUDENTI
Offriamo programmi di apprendimento personalizzato per ogni attore: da principianti a intermedi a avanzati. Offriamo sponsorizzazioni per attori internazionali che desiderano partecipare al nostro programma.  La scuola offre: studio di sceneggiature, audizioni davanti la telecamera, improvvisazione, analisi di copione e scena, voce e dialogo e tante altre classi.
Il nostro programma intensivo include le tecniche di Sanford Meisner, Lee Strasberg, Stella Adler, Uta Hagen, Mike Leigh & la tecnica Stanislavsky. Abbiamo anche un programma ESL (Inglese come seconda lingua) personalizzato per attori.
Studia e lavora a Hollywood con sponsorizzazione Visto studenti
I nostri studenti possono scegliere un programma di tre, sei o dodici mesi.
La scuola offre: studio di sceneggiature, audizioni davanti la telecamera, improvvisazione, analisi di copione e scena, voce e dialogo e tante altre classi.
Per più informazioni su questo programma:
https://www.michelledanner.com/international-students/esl-for-actors/
Vi incoraggiamo a rischiare ed esprimere il vostro potenziale al massimo, sia per il  teatro che per la televisione.
Per maggiori informazione chiama su Skype: Edgemar.Center.for.the.Arts o scrivi una e-mail a:  m1visaatedgemar@gmail.com o telefona al numero 310-392-0815

 Clicca qui per il nostro facebook
___________________________________________________
The Michelle Danner Acting Conservatory
Michelle Danner è una regista di film internazionale e una coach di recitazione. L'elenco dei suoi studenti include James Franco, Seth MacFarlane, Salma Hayek, Henry Cavill, Zooey Deschanel, Gerard Butler, Chris Rock, Penelope Cruz, Michael Pena, Michelle Rodriguez, Kate Del Castillo e tanti altri. Basato sugli ultimi 30 anni in cui Michelle ha aiutato sia attori famosi che nuovi attori ad esprimere il loro potenziale, Michelle Danner ha raggruppato il meglio delle tecniche Stella Adler,  Sanford Meisner, Lee Strasberg, Uta Hagen, Chekhov e Stanislavsky per dare ai suoi attori una varietà di strumenti di lavoro. Infatti ogni attore è unico, quindi imparerete a creare la vostra propria toolbox, che chiamiamo "Golden Box". Tramite lo studio della tecnica di Michelle Danner avrete a disposizione tutti gli strumenti necessari per il vostro prossimo ruolo che sia per un film per il cinema, per la televisione o per il teatro.
Michelle Danner insegna in tutto il mondo, in Europa, Toronto, Vancouver, Dubai e New York. Di recente ha anche diretto il film "Hello Herman", con Norman Reedus della serie "The Walking Dead". Il film è stato presentato all'Hollywood Film Festival ed è stato onorato con il premio Socially Relevant Film a Monaco Charity Film Festival.
Conservatorio di recitazione Los Angeles con la coach delle stars Michelle Danner.
Qual è la nostra tecnica di insegnamento?
La Michelle Danner Acting School riconosce che ogni attore è unico. Aiutiamo gli studenti a sviluppare la lora "Golden Box" piena di tecniche basate su Meisner, Strasberg, Adler, Hagen, Chekhov e Stanislavsky.
Vi insegneremmo a sviluppare la vostra propria toolbox chiamata "Golden Box". Avrete a disposizione tutti gli strumenti necessari da applicare per qualsiasi ruolo o scena in un film, una serie televisiva o in teatro.
Offriamo un ambiente sicuro e produttivo che stimola la creatività dei nostri studenti. I nostri studenti sono incoraggiati a correre rischi e lavorare su materiali che presentano una sfida e vi alleneranno come attori e vi spingeranno al di la' dei vostri limiti.
Le nostre classi hanno un numero di studenti limitato per dare ad ogni studente l'opportunità di lavorare in ogni classe. Ci assicuriamo che ogni studente possa ricevere la cura e l'attenzione necessarie per crescere come attore.
Dove hanno studiato i nostri insegnanti?
Imparerete dagli istruttori più rispettati e più ricercati di Hollywood. Michelle Danner ha lavorato privatamente per anni e sul set con le star di Hollywood. I nostri istruttori sono laureati nelle scuole più prestigiose del mondo come Yale, Juliard e lavorano anche come attori e registi.
OPPORTUNITÀ DI LAVORO PER GLI ATTORI DEL NOSTRO CONSERVATORIO INTENSIVO "WELL-ROUNDED ACTORS"
Michelle Danner Los Angeles Acting School non solo offre ai suoi attori un'istruzione completa, loro hanno anche l'opportunità  di costruire il loro curriculum di attore e di ottenere crediti IMDB mentre studiano. Gli studenti della nostra classe di improvvisazione possono far parte della nostre serie internet "Uncensored Hollywood", ottenere crediti IMDB e clip video per il loro demo.
Gil attori hanno anche l'opportunità di provare per ruoli di produzioni teatrali e musicali prodotte a Edgemar Center for the Arts e per i film di All in film, la società di produzione di Michelle Danner. Il nostro Festival annuale da' ai nostri studenti l'opportunità di incontrare registi e produttori cinematografici di Hollywood, e costruire relazioni che li aiuteranno a lavorare nell'industria cinematografica.
In aggiunta, direttori di casting e di film ci mandano notizie dei loro provini per permettere ai nostri studenti che corrispondono ai ruoli descritti di provarci. Qui sotto sono disponibili i link dei nostri siti internet per più informazioni: All In Films è una società indipendente di produzione cinematografica gestita da Michelle Danner e Alexandra Guarnieri. L'obiettivo è quello di produrre film indipendenti di alta qualità, che hanno lo scopo di divertire e generare interesse sociale.  www.allinfilms.com.
Impari Recitazione ad una delle più Buone Scuole di Recitazione a Los Angeles
FILM PRODOTTI DA MICHELLE DANNER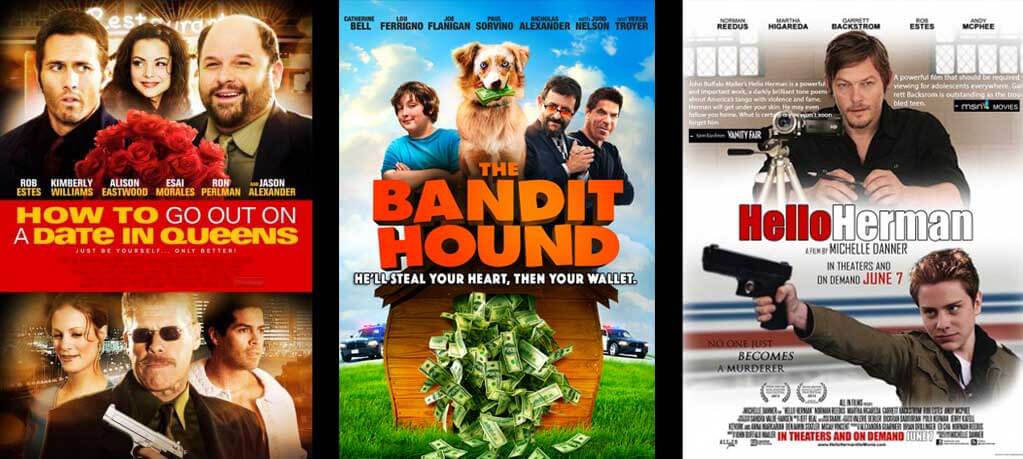 Per maggiori informazione chiama su Skype: Edgemar.Center.for.the.Arts o scrivere una e-mail a:  m1visaatedgemar@gmail.com o telefonare al numero 310-392-0815

 Clicca qui per il nostro facebook
______________________________________________________________________________________________________________________________________________________________________________________________________ ;
Alcuni dei corsi offerti:
Golden Box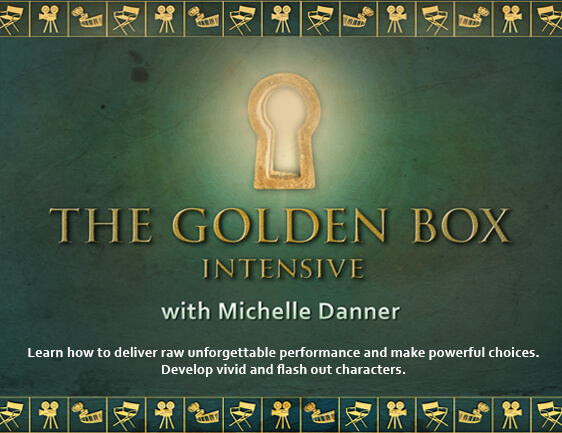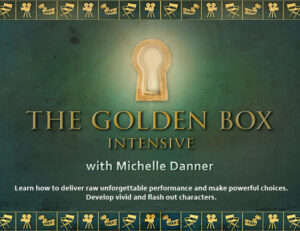 La Golden Box consiste in due giorni di recitazione intensivi che insegnano agli attori come dedicarsi alle diverse tipologie di recitazione per poi unirle insieme formando uno strumento unico da cui attingere la tecnica necessaria del momento.
"More"


Michelle Danner, con la sua Golden Box, si basa su tecniche valide come quelle di Meisner, Strasberg, Adler, Hagen, Chekhov e Stanislavsky.

Ogni attore ha bisogno di ricreare e sviluppare un recipiente comprensivo di tutti gli arnesi del mestiere, per poi saper sapientemente approcciarsi al ruolo o alla scena richiesti, che sia in un film, in televisione o in teatro.

Michelle insegna infatti una tecnica che sia efficace per gli attori di svariati livelli di preparazione.

La Golden Box enfatizza sul staccarsi dalla propria mente e imparare a vivere il momento, richiamando meccanismi emotivi interiori basati sulle esperienze personali.

Imparerai in un istante ad accedere alla gamma piena di emozioni e sentimenti che si nascondono in te.

Gli attori da tutto il mondo hanno trovato di successo lo studio con Michelle, soprattutto per via del suo rimuovere l'attenzione sul "metodo" per meglio riscoprire la propria creatività.

Michelle ti spingerà nella tua crescita artistica.

La classe si focalizza sul rispondere alle seguenti domande:

– Perché alcune scelte sono più potenti di altre?

– Come si può creare una performance genuina ed indimenticabile?

– Quali strumenti specifici possono essere applicati ai film, alla televisione e al teatro?

– Come si può sviluppare una storia personale dal nulla e scoprire materiale da sceneggiatura, corto o romanzo?

"Less"
 ____________________________________________________________
VOCE E DIALOGO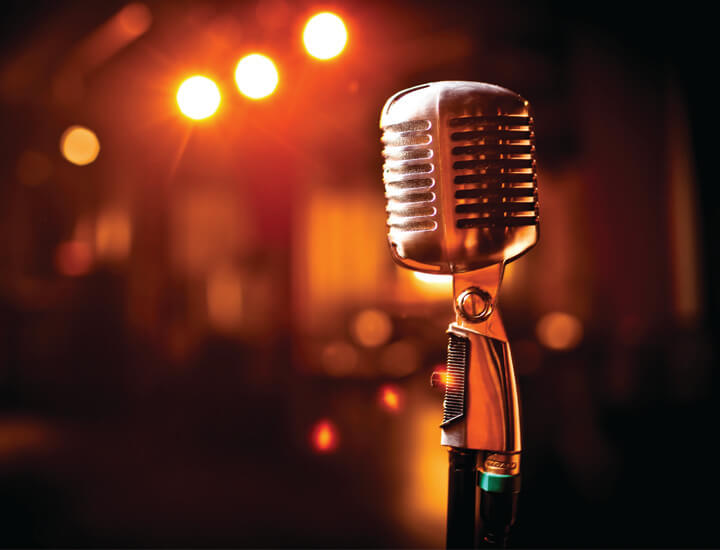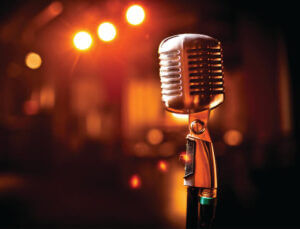 Questa classe si focalizza sulle potenzialità delle tue corde vocali. Il nostro approccio unico ci permette di liberare la tua voce riportandola al suo stato naturale così da permetterti di esprimerti con la massima espressività e raggiungere un completo livello di recitazione. Una volta effettuato l'accesso alla tua forza interiore, la tua voce non può che giovarti nel tuo mostrarti sicuro di te stesso.
____________________________________________________________
ANALISI DI SCENEGGIATURA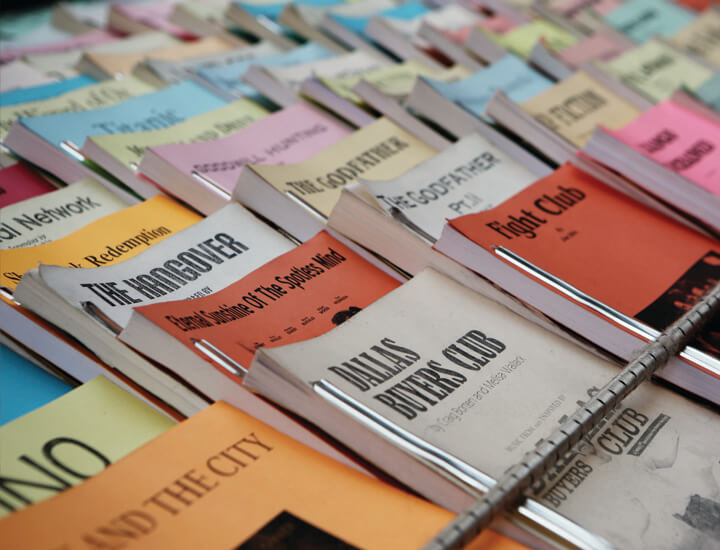 Questa è una classe per attori, scrittori, registi e per tutti quelli che sono appassionati nella narrativa. Si punta sulle analisi di sceneggiatura e lavoro in scena di diversi generi di pellicole, come ad esempio Match Point, Il talento di Mr. Ripley, Little Miss Sunshine, Le amiche della sposa, Marilyn e tanto altro ancora.
"More"
Gli studenti lavoreranno attraverso la comprensione della storia, dei personaggi, dei conflitti e del linguaggio sia del tipo drammatico che da commedia.
Ci sarà un'approfondita discussione sugli strumenti utilizzati dagli attori per mettere in atto la loro performance
La classe ti aiuterà ad acquisire gli strumenti necessari a creare dinamicità nella narrazione e a disciplinarla, effettuando scelte importanti in qualsiasi caso, che tua ti stia candidando per una parte o che tu ne faccia già parte.
"Less"
SFONDARE NELL'INDUSTRIA DI HOLLYWOOD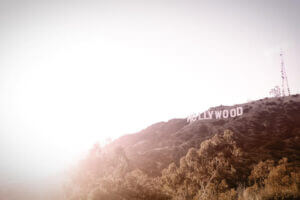 Impara a intuire i bisogni necessari per dare una svolta alla tua carriera e prepara gli strumenti che ti aiuteranno ad avere successo!
Un laboratorio interattivo che risponde a domande come:
"More"

– Procurarsi una foto ritratto e un video di presentazione che spicca tra centinaia.

– Come entrare a far parte del sindacato SAG-AFTRA

– Come creare un resume che vi farà' squillare il telefono

– Come funzionano i casting!

– Come sviluppare una strategia personalizzata per la tua carriera!

– Come trovare un agente o un manager!

"Less"
____________________________________________________________
RIDUZIONE DELL'ACCENTO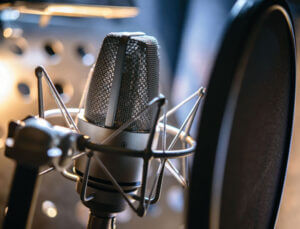 Libera la tua voce naturale dagli ostacoli che bloccano la tua piena libertà di espressione.
Questo corso introduce allo studente il dialetto standard americano. Agli attori verrà richiesto di recitare di fronte alla classe un monologo imparato interamente a memoria e con l'accento americano standardizzato dovuto. Questo dovrà essere scelto da un lavoro proveniente da una fonte contemporanea, si può spaziare dai film, alle serie televisive o teatro.
____________________________________________________________
STUDIO DI SCENA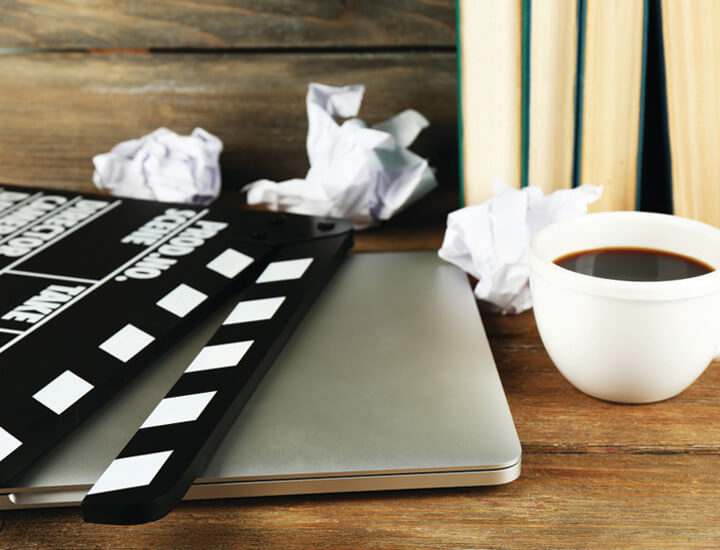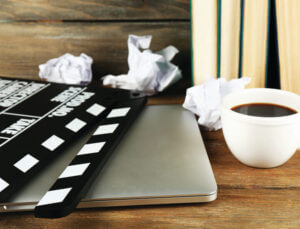 Studio di scena è l'opportunità migliore per un attore che s'impegna ad allenare i propri muscoli di recitazione e a migliorarli in modo consistente. Gli attori imparano le tecniche base tramite esercizi che vanno a toccare la propria emotività e che servono come riscaldamento prima di eseguire una scena. In questa classe gli studenti imparano ad usare tutte le loro tecniche per eseguire un salto di qualità nelle loro performance.
"More"

Gli studenti esploreranno la creazione di personaggi a tutto tondo in grado di agire in scene contemporanee e classiche mantenendo il legame con il passato.

Questo esercizio, se eseguito con frequenza, permette all'attore di testare le proprie abilità in un ambiente sicuro che porta a sfidare se stessi, mentre si scoprono i propri punti di forza e debolezza, il tutto sotto l'occhio della competente insegnante. Viene accentuato l'insegnamento delle scelte migliori legate a fisico, emotività, voce.

"Less"
RECITAZIONE MIRATA AL FILM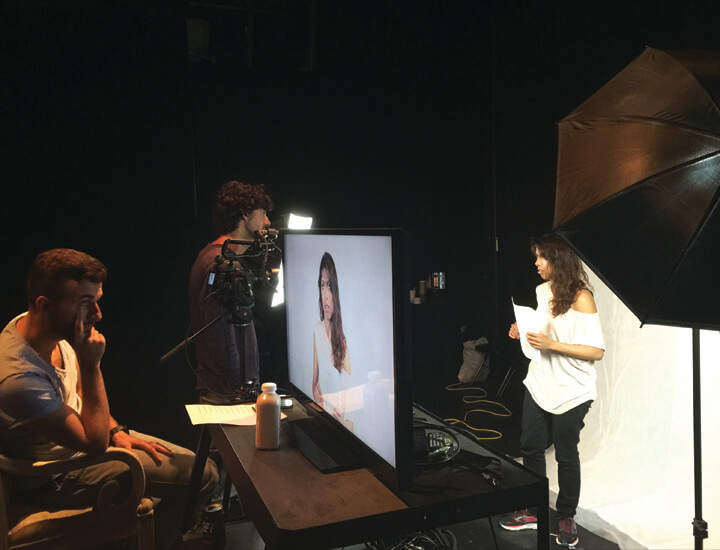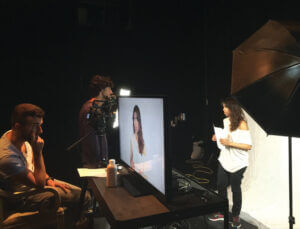 Lavorare di fronte alla telecamera è un'arte a parte. C'è il rischio di vedere catturata la parte più segreta in te. Gli attori si esercitano di fronte alla telecamera impersonando ruoli che vanno dalle sit-com televisive ai film di tutti i generi.
"More"

Gli studenti imparano a imprimere la loro personalità su un personaggio rendendolo unico. La lezione mira a trasmetterti la giusta sicurezza per farti brillare alle audizioni.

"Less"
______________________________________________________________
IMPROVVISAZIONE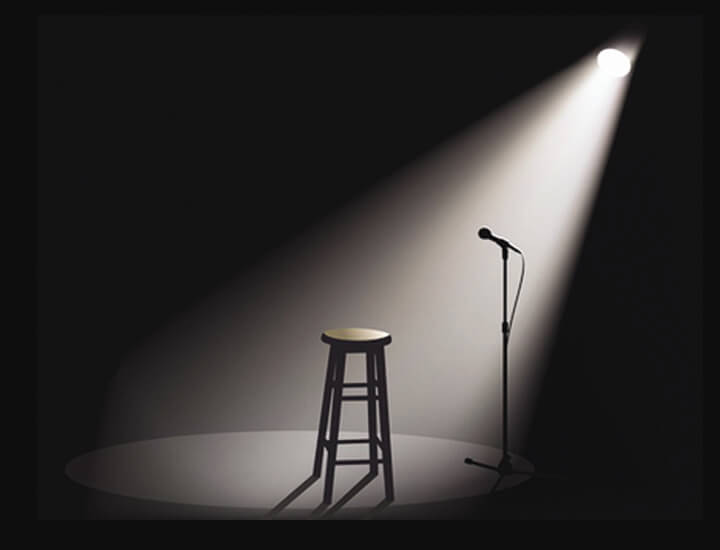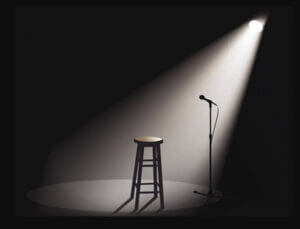 Non è un segreto che l'industria del cinema richieda sempre più spesso professionisti con la capacità di improvvisare e mettersi in gioco. Con questo esercizio vogliamo aiutare gli attori a riscoprire la propria creatività e a imparare a fidarsi dei propri istinti tramite scene improvvisate e giochi di recitazione.
"More"

Questa classe insegna agli studenti come correre rischi, oltrepassare blocchi mentali e creare personaggi forti e memorabili. Libera la tua mente e apri gli occhi verso nuove possibilità future.

"Less"
_____________________________________________________________
TECNICHE PER ATTORI: TECNICHE MEISNER, STRASBERG, STELLA ADLER ACTING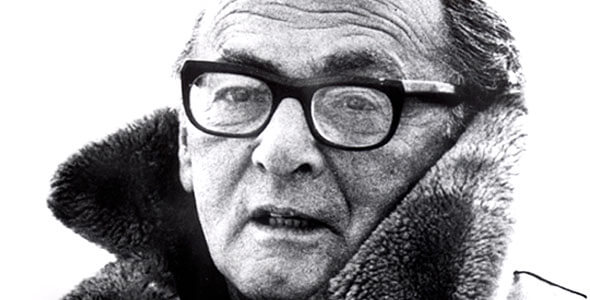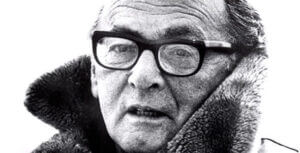 Lavorate sul palco scenico e imparate in modo pratico ad utilizzare le tecniche Meisner, Strasberg e Stella Adler. 
Cliccare qui per fissare un appuntamento
_____________________________________________________________
DEMO PARA ATTORI | CREATE VOSTRA PROPRIA DEMO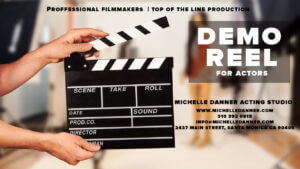 Portate vostra carriera ad un'altro livello!
Fare buona impressione è cruciale, ed è importante avere una Demo che un Direttore di Casting, Agente o Manager possa guardare en 90 secondi e dirsi "Devo incontrare questo attore!" BISOGNO DI UNA DEMO O DI RINFORZARE VOSTRA DEMO ATUALE?
"More"

Il nostro servizio comprende: la creazione di un materiale originale che mette in luce il vostro talento di attore di fronte alla telecamera.

Riceverete 2 scene di 30 secondi cada una realizzata con la stessa qualità de una serie televisiva da aggiungere alla vostra demo. Vi aiuteremo a scegliere e preparare il materiale che metterà il più in luce i vostri punti di forza e la vostra unicità. Se non troviamo il materiale giusto, vi scriveremmo una scena personalizzata! Una volta il materiale scelto, passerete la vostra seconda classe di fronte alla telecamera per preparare e raffinare le vostre scene. La vostra ultima classe accadrà "on location" dove saranno girate le vostre scene en alta qualità digitale HD!

Cliccare qui per fissare un appuntamento

"Less"
_____________________________________________________________
PER MAGGIORI INFORMAZIONI TELEFONARE AL NUMERO: (310) 392-0815 o