Stanislavski Method of Acting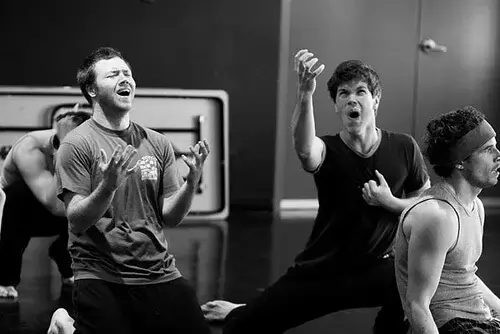 One of the acting techniques we teach at the Michelle Danner Acting Studio is the Stanislavski method. Actors can use this method to portray emotions on stage by putting themselves in the place of the character. Konstantin Stanislavski believed in down-to-earth performances that were as real as possible. Stanislavski also came up with techniques that you can use to improve your performing skills, as well as to better understand the character.
The Stanislavski method of acting consists of seven steps. It was developed to help actors to create believable characters by answering the following questions: 
Who am I?
Where am I?
When is it?
What do I want?
Why do I want it?
How will I get it?
What do I need to overcome? 
The Stanislavski method is one of a range of methods taught by our acting school. Learning this system will help you perform more convincingly as an actor by helping you gain a better understanding of the role you're playing. By recreating the thoughts that your character is having, you will produce realistic emotions and expressions that are appropriate to the scene you're acting out. After all, an actor's job is to be believable in an unbelievable setting. Start learning the Stanislavski method of acting. Contact us today.
The Michelle Danner Acting Studio
At the Michelle Danner Acting Studio, our philosophy is that artists can develop their own individual toolbox, by drawing on all the different acting techniques out there. We call this the 'Golden Box'. We will help you to develop your own Golden Box of tools and techniques that you can rely on when approaching a role or a scene. We offer a large variety of classes for beginners as well as advanced students. You can also enroll in private coaching with Michelle Danner.
Enroll for Lessons in the Stanislavski Method of Acting
We also offer Scene Study Class for Beginning, Intermediate, and Advanced actors.
Our school is considered one of the best drama schools. We teach the following acting methods: Meisner Acting Technique, Stella Adler Technique, Stanislavski method, and Uta Hagen.
Learn acting at one of the best acting schools in Los Angeles, California.