Top Acting Coaches in Los Angeles
Our acting studio in LA incorporates acting techniques from Stella Adler, Mike Leigh, Sanford Meisner, Uta Hagen, Robert Lewis, Michael Chekhov, Lee Strasberg, and Stanislavski taught by some of the best acting coaches in Los Angeles.
Our acting classes in Los Angeles include The Golden Box with Michelle Danner, Auditioning for the Camera, Film Classes, Voice and Speech, Ongoing Scene Study, Script Analysis, Improvisation Workout, Shakespeare, Breaking into the Industry, The Business of Acting, and Casting Director Workshops taught by the top acting coaches in Los Angeles.
Reach out to us today to learn more about our programs or to schedule an information session.
Michelle Danner is a film and stage director, an author, and a world-renowned  acting coach. She teaches the Golden Box Acting workshops in South America,  Europe, Toronto, Vancouver, Dubai, New York, Sydney and Australia.
It was her father who opened the very first William Morris  Agency in Paris, France, that instilled a strong passion and work ethic that has  stayed with her throughout her life.
Michelle has taught acting for the last 30 years and has worked with many
A-List Actors privately and on set including: Henry Cavill, Gerard Butler, Abigail Breslin, Zooey Deschanel, Penelope Cruz, Andy Garcia, Salma Hayek, James Franco, Seth Macfarlane, Michelle Rodriguez, Isla Fisher, Luke Wilson,Emily Van Camp, Donald Sutherland, Kyle MacLachlan, Mireille Enos, Taryn Manning, Ryan Phillippe, Chris Rock, Enrique Murciano, Josh Bowman, Rita Ora, Jennifer Coolidge.
Voted favorite acting coach by Backstage readers. She was brought in for her  expert coaching on the WB show The Starlet and was featured with Andy  Richter on The Tonight Show with Conan O'Brien.
Michelle trained extensively in Paris and New York with Stella Adler and Uta  Hagen.  She was the Managing Director of the Larry Moss Studio since its  inception in Los Angeles for 20 years.
She is the Founding Director of the Creative Center for the Arts (formerly known as the Edgemar Center for the Arts) and raised $1.3  million to construct the two theaters and the art gallery at the Center. At the  opening ceremony, Steven Spielberg commented, "Here we have a venue that  can turn out some extremely experienced, daring and resourceful artists." She served as Artistic Director of the Edgemar Center for the Arts for the last 20 years, now Creative Center for the Arts, and  teaches ongoing classes at the Michelle Danner Studio and the Los Angeles Acting Conservatory.
Michelle has directed and acted in over thirty plays and musicals in New York  and Los Angeles. Her favorite acting credits include Tennessee William's The  Rose Tattoo , which garnered critic picks and awards including best actress;  House of Yes , Bright Ideas , Ibsen's Ghosts , and One White Crow .
Her highlights at Edgemar have been pioneering new works that include The  Night of the Black Cat , a world premiere and winner of the 2005 Best Musical of  the Year at the Los Angeles Music Awards, which had a revival as recently as  2016.  She directed the world premiere of Mental the Musical , winner of several 17th Annual TicketHolder awards for acting and musical score.  She wrote and  directed the world premiere of You're on the Air , an improv based comedy which  is in development to become a movie.  She directed the west coast premiere of  Hello Herman by John Buffalo Mailer and co-directed Jane Fonda in The Court of  Public Opinion starring Academy Award and Golden Globe Nominee Anne Archer.  The play Vanya and Sonia and Masha and  Spike by Christopher Durang won 5 Scenies, StageSceneLA Awards, including for  best actress in a Comedy for Michelle's portrayal of Sonia.
Her acting film credits include playing the part of Alexandra, the psychic, in the  feature film Ovation directed by Henry Jaglom as well as Mrs. Mack in Reach directed by Leif Rokesh.
Michelle also produced and acted in the award-winning short film Dos  Corazones, which premiered at the Nashville Film Festival and went on to win  Best Cinematography & Audience Favorite at the Malibu Film Festival.
In 2006, she made her feature film directing debut How to go Out on a Date in  Queens , which was nominated and won four L.A. Film Awards including Best  Director. It starred Jason Alexander, Esai Morales, Ron Perlman, Kimberly  Williams, Rob Estes and Alison Eastwood.
Her second film Hello Herman starring Norman Reedus (AMC's The Walking  Dead), Martha Higareda, and Garrett Backstrom. The film premiered at the  Hollywood Film Festival and had its international premiere at the Monaco  Charity Film Festival where it won the award for social relevance. It opened  theatrically nationwide and was distributed by Warner Brothers.
The Bandit Hound, a family comedy starring Catherine Bell, Lou  Ferigno, Judd Nelson, Paul Sorvino, and Verne Troyer, was released in 2016.  In 2017, Michelle shot a short documentary about Mariana Rizo Sigueme, a transgender  Mexican Woman with a fascinating story to tell. The Documentary premiered at  the Cinema At The Edge Film Festival in 2018 and has since been shown in  several prominent LGBT and Latin Film Festival all across the US, including  Indianapolis LGBT, Tampa Bay Latin and OutFest Fusion in Los Angeles.
Michelle's film, Bad Impulse, premiered in the US in December 2020 with a wonderful cast including Paul Sorvino, Sonya Walger, Grant Bowler and Dan Lauria. Bad Impulse is a psychological thriller that successfully played at many Film Festivals, winning both Audience and Jury awards including: Audience Award for Best Feature Film at the Golden State Film Festival, Best Director for a Feature Film at the Culver City Film festival and Best Feature Film at the London International and Manhattan Film Festivals.
Michelle's film, The Runner, an action-thriller, is starring Cameron Douglas, Elisabeth Rohm, Nadji Jeter, Eric  Balfour, Kerri Medder, Jessica Amlee and Edouard Phillipponnat and was released by Saban Films in 2022. This is a very  personal story about children getting lost in the war on drugs and paying the price for it. The Runner premiered at the Cinequest Film Festival in March 2021 and screened at the Houston WorldFest as well as Internationally at the Ischia Global Film Festival, winning Best Independent Feature Film as well as best Cinematography at the Toronto Independent Film Festival and Best Director at the Vancouver Film Festival, Paris Play Festival, Milan Gold Award and L'age d'Or International Arthouse Film Festival.
Her latest Film, Miranda's Victim, was filmed in New Jersey in the summer of 2022 and will premiere at the Santa Barbara International Film Festival in early 2023 starring Abigail Breslin, Ryan Phillippe, Luke Wilson, Emily VanCamp, Mireille Enos, Josh Bowman, Andy Garcia and Donald Sutherland. It's a riveting true story of the creation of the Miranda Rights told from the perspective of the victim.
Deadline 1               Deadline 2              Deadline 3
She is in development for her next projects Starstruck, a modern Romantic Comedy, The Italians a family comedy and The Uninvited, a true story about life and fame.
She is putting the finishing touches on her acting book, The Golden Box , which  will be released this year as well as the one-woman show A Ticket to the Circus, starring Anne Archer, about the life of Norris Church Mailer, the wife of Norman Mailer.
www.losangelesactingconservatory.com
www.creativecenterforthearts.com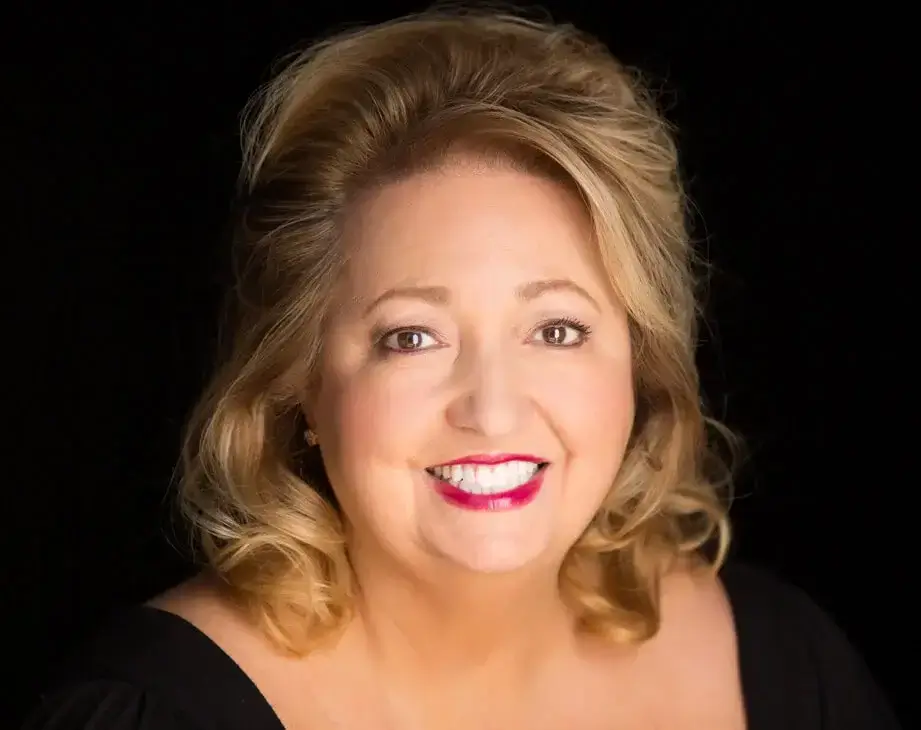 Doug Kaback is a well-known actor, director, and playwright
He has written over 40 plays which have been presented internationally. He has won several accolades for his work as an actor, including in films such as The Immigrant, Crossing Delancey, The Elephant Man, Talley's Folly, Woyzeck, and Tom Jones.
Doug is recognized as one of the best acting coaches at Los Angeles. He has served on the Department of Theater faculty at Cal State Northridge (CSUN) since 1994 and as an adjunct faculty at U.C. Santa Barbara.
He holds an MFA in Drama from U.S.C. and a BFA in Dramatic Art from U.C. Santa Barbara.
Derek Reid is a director and professional acting coach in Los Angeles and has been teaching for the past 15 years at the Michelle Danner acting school.
He teaches on-camera auditioning for film and TV, as well as improvisation and private coaching.
Derek Jeremiah Reid is halfway through his second term as the best Obama impressionist in Los Angeles, described by LAWeekly as "terrific."
He is the former host of the Fox Family show The Basement and the Weekend Chill, as well as the actor, writer, and director of Top Story Weekly, L.A.'s longest-running topical sketch show.
Reid is considered one of the best comedy acting coaches in L.A.
He is a founding member of the improv team Robert Downey Jr.Jr. and the mastermind behind the Edgemar's premiere team Hidden Fortress (the only Japanese improv team in the world).
Javier Alcina graduated from the Guildhall School of Music & Drama
While still at school, he was personally cast by Academy Award winning director Tom Hooper for his BBC production of Love in a Cold Climate with such stars as Rosamund Pyke and Sir Alan Bates. His debut in film came in 2002 with the feature Deserter, alongside Tom Hardy.
His career includes film, TV, theatre, and voiceover and spans several countries including England, Spain, Russia, France, China, Morocco, and the US.
He is one of the top acting coaches in Los Angeles, having worked with some of the best professionals in the business.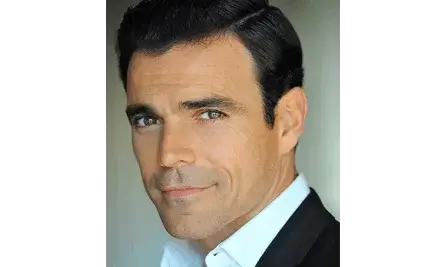 Todd Weeks is an actor, theater director and teacher. He is an Acting Ensemble Member of the acclaimed Atlantic Theater Company in New York City, where he has taught its Meisner-based acting technique through the New York University Tisch School of the Arts Undergraduate Program.
He starred in productions such as the mini-series Law & Order True Crime: The Menendez Murders, HBO's All The Way opposite Bryan Cranston, and in ABC's When We Rise.
Todd is one of the best acting coaches at Michelle Danner Acting Studio in Los Angeles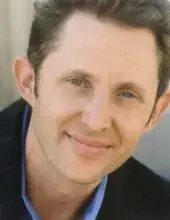 Josef LeMieux is a director and professional acting coach — one of the best at Michelle Danner Acting Studio in Los Angeles.
He teaches Meisner levels 1-4, Stella Adler levels 1-4, Stanislavski levels 1-4, and Utah Hagen level 1 including on-camera auditioning for film and TV, as well as movement and private coaching.
He has worked with Larry Moss, Fay Simpson and Jean Louis Rodrigue and is a certified meditation teacher and embodiment coach.
Teferi is an editor and a producer who is best known for his work on feature films Miranda's Victim, The Runner, Bad Impulse, and The Bandit Hound. Teferi is one of the best acting coaches in Los Angeles.
Teferi's other projects include Sígueme, Dream Date, Love and Voodoo, Dock 24, and No Actors Allowed, which premiered at film festivals worldwide.
Julian is a graduate of Harvard College and Circle in the Square Theatre School. He has a Ph.D. in Psychology from Pacifica Graduate Institute and an MFA in screenwriting from AFI where he received a scholarship from American Express in the name of Anthony Hopkins.
Associated with the Michelle Danner Acting Studio since 2005, Julian is one of the best acting coaches in Los Angeles, with an in-depth background in awareness training, including yoga and meditation from an ashram in India.
He studied movement for 20 years with prominent 5 Rhythm teachers Michael Molin Skelton and Jo Cobbett.
He teaches Voice and Speech, Movement, Meisner Technique, Accent Reduction, On-Camera, And Anti-Anxiety Toolkit For Actors.
Julian F. Henning
MFA., Ph.D., E-RYT 500
Malu loves acting and has been doing it for the past 10 years.
She's one of the best acting coaches in Los Angeles. Malu has an MFA in Acting for Film and has been classically trained, playing roles from Shakespeare to Neil Simon.
She has studied Acting for the Camera, Scene Study, Voice & Speech, Movement, Voiceover, and Improv among other classes at Michelle Danner. She is also fluent in Portuguese.
Jeff Lawless is an American actor and a graduate of New York University where he received a Bachelor of Fine Arts degree in Drama from the Tisch School of the Arts.
A California-native with roots in theatre, Jeff has brought dynamic performances to stages and screens across America.
He has trained in various acting methods, such as Stage Combat, and understands the importance of being a well-rounded artist in today's industry.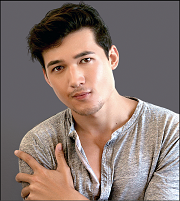 Vanessa instructs Acting for film and TV as well as improvisation for Children and Teens as one of the best acting coaches at the top acting school in in Los Angeles, Michelle Danner Acting Studio.
She loves and respects classical acting techniques. This motivates her to constantly find different ways to encourage creative individuals to put their heart and soul into their craft without compromising the wellbeing of the mind, body, and spirit.
She has been acting since she was 12 years old and is classically-trained, playing roles from Shakespeare to Neil Simon.
Valerie Debler is one of the best private acting coaches in Los Angeles, in addition to being a director and writer.
She is a graduate of the Stella Adler Studio of Acting in NYC and has studied acting at the Warren Robertson Theatre Workshop.
Her directing credits include contemporary original works such as The Secretary by William Bodes and The Theory of Everything by Nicolai Thecatus, as well as classics such as Antigone by Jean Anouilh and Dirty Hands by Jean Paul Sartre.
She directed several original works at the Summer's Director Festival at the American Theatre of Actors. Brian is a founder and the Creative Director of the Edgemar Center for Arts in Santa Monica, CA. He's one of the best and most prolific acting coaches in Los Angeles.
His technique has evolved through his work with noteworthy acting teachers, including Uta Hagen, Milton Katselas, Larry Moss, and Terry Schreiber.
He has collaborated with renowned writers and directors, such as Neil Simon, Herbert Burgdoff, Gene Sachs and Margaret Edson.
Brian has produced, coached and acted with Jason Alexander, Ron Perlman, Anne Archer, Norman Reedus, Patrick Dempsey, and Tony Shalhoub among many others.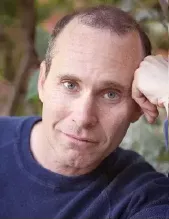 Nunzio Sisto is a theater composer and instrumentalist and one of the best acting and musical coaches in Los Angeles. He's trained at the Juilliard School, the Mannes College of Music, and The New School University
In 2010, he produced his first Off Broadway Musical "Why Can't The Trains Run On Time?" at the St. George Theater.
He recently has performed live with Shoshanna Bean and Tituss Burgess as an instrumentalist, and his compositions can be heard on Fox's So You Think You Can Dance and Sony International. Nicole Mae Martin is a L.A.-based dancer, martial artist, and actress. She seeks to inspire others via her love of dance and martial arts. Nicole is one of the best performance acting coaches in Los Angeles.
She currently holds a B.A in World Arts and Cultures with an emphasis in Dance Performance from the University of California in L.A. She has since been performing for prestigious venues such as the Roy and Edna Cal Arts 'Redcat theatre for the "New Original Works Festival and also The Walt Disney concert Disney Hall.
She is currently a dancer for the arts collective Gunita Collective and fight actress at Dragon Phoenix entertainment. Jin Maley is an actor based in Los Angeles and one of the top acting coaches in the city.
Their film and TV credits include Bodied, Happy, Bones, NCIS, NCIS: LA, Rizzoli and Isles, Shameless and Silicon Valley.
They have performed in theaters in New York, Los Angeles, London, and Moscow, and they hold a M.F.A. in Acting from the Moscow Art Theater School Institute at Harvard University.
They are an Associate Artist at the award-winning theater company Sinking Ship Productions.
Elena Sanz graduated with an MFA in Acting for Screen from the Royal Central School of Speech and Drama in London.
She's one of the best acting coaches in Los Angeles and for top actors in Spain who are preparing roles for the U.S.
Elena has taught acting, audition technique, scene study, voice and movement and accent reduction in several MA and BFA acting programs in Los Angeles and Madrid and professional acting conservatories in London and New York.
As an actor she has worked with Oscar and BAFTA winner Bobby Moresco and has appeared in Off Broadway productions in New York, London, and L.A.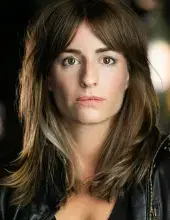 Heather is an actor, director and acting coach.
She teaches the Meisner acting technique, Strasberg Method and acting for film and television.
She currently holds a BFA in film from Emerson College.
She studied, Lee Strasberg in NY, Meisner, improvisation and standup comedy.
As a director she works in narrative film, commercials and music videos.
She has written, performed and toured 2 theatrical one woman shows and holds workshops exploring the artist's voice through weekend solo show writing workshops.