Our acting studio in LA incorporates acting techniques from Stella Alder, Mike Leigh, Sanford Meisner, Uta Hagen, Robert Lewis, Michael Chekhov, Lee Strasberg, and Stanislavsky taught by our acting coaches Los Angeles.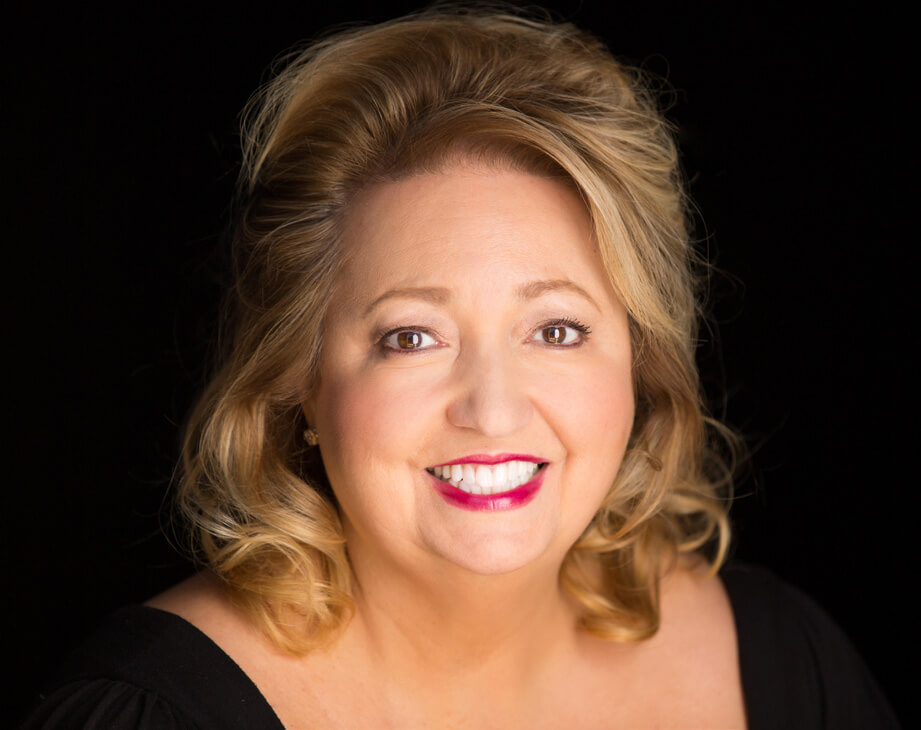 Michelle Danner
Michelle Danner is considered one of the top acting coaches LA  as well as film and stage director and  author.
It was her father, who opened the very first William Morris Agency in Paris, France, that instilled a strong passion and work ethic in her that has stayed with her throughout her life.
Michelle has taught acting for the last 24 years and has worked with many A-List Actors privately and on set including: Chris Rock, Gerard Butler, Seth MacFarlane, Penelope Cruz, Melanie Brown, Jamie Lynn Sigler, Verne Troyer, Grant Bowler, Kate Del Castillo, Michael Pena, Isla Fisher, Common, Jennifer Grant, Salma Hayek, Chris Martin, Brian McKnight, James Franco, Marcia Cross, Christian Slater, Catherine Bell, Zooey Deschanel, Gabrielle Union, Jennifer Coolidge, Justine Wadell, Rob Estes, Rick Fox, Henry Cavill, Michelle Rodriguez, Seychelle Gabriel and many others.
Voted favorite acting coach by Backstage readers. She was brought in for her expert coaching on the WB show The Starlet and was featured with Andy Richter on The Tonight Show with Conan O'Brien.
Michelle trained extensively in Paris and New York with Stella Adler and Uta Hagen. She was the Managing Director of the Larry Moss Studio since it's inception in Los Angeles for 20 years.
She is the Founding Director of Edgemar Center for the Arts and raised $1.3 million to construct the two theaters and the art gallery at the Center. At the opening ceremony, Steven Spielberg commented, "Here we have a venue that can turn out some extremely experienced, daring and resourceful artists." She is currently serving as Artistic Director and teaches ongoing acting classes in LA at The Michelle Danner Studio, housed at Edgemar.
She teaches acting seminars internationally in South America, Europe, Toronto, Vancouver, Dubai, New York, Sydney and Australia. She has taught in several cities including: Johannesburg, Cape Town, Istanbul, Paris, and Moscow.
Michelle has directed and acted in over thirty plays and musicals in New York and Los Angeles. Her favorite acting credits include Tennessee William's The Rose Tattoo, which garnered LA Weekly critic's pick and five Dramalogue awards including best actress; House of Yes, Bright Ideas, Ibsen's Ghosts the world premiere of One White Crow.
Her highlights at Edgemar have been pioneering new works that include The Night of the Black Cat, a world premiere and winner of the 2005 Best Musical of the Year at the Los Angeles Music Awards, which had a revival as recently as 2016.  She directed the world premiere of Mental the Musical, winner of several 17th Annual TicketHolder awards for acting and musical score.  She wrote and directed the world premiere of You're on the Air, an improv based comedy which is in development to become a movie.
She directed the west coast premiere of Hello Herman by John Buffalo Mailer and co-directed Jane Fonda in The Court of Public Opinion starring Anne Archer.  Her last play Vanya and Sonia and Masha and Spike by Christopher Durang won 5 Scenies, StageSceneLA Awards, including for best actress in a Comedy for her portrayal of Sonia.
In 2006, she made her feature film directing debut How to go Out on a Date in Queens, which was nominated and won four L.A. Film Awards including Best Director. It starred Jason Alexander, Esai Morales, Ron Perlman, Kimberly Williams, Rob Estes and Alison Eastwood.
Michelle also produced and acted in the award-winning short film Dos Corazones, which premiered at the Nashville Film Festival and went on to win Best Cinematography & Audience Favorite at the Malibu Film Festival.
Her second film Hello Herman starring Norman Reedus (AMC's The Walking Dead), Martha Higareda, and Garrett Backstrom. The film premiered at the Hollywood Film Festival to a sold out audience and had its international premiere at the Monaco Charity Film Festival where it won the award for social relevance. It opened theatrically nationwide and was distributed by Warner Brothers.
Her third film, The Bandit Hound, a family comedy starring Catherine Bell, Lou Ferigno, Judd Nelson, Paul Sorvino, and Verne Troyer, was released in 2016.
Michelle just finished principal photography on a supernatural thriller, Bad Impulse, with a wonderful cast including Paul Sorvino, Sonya Walger, Grant Bowler and Dan Lauria. Her acting film credits include playing the part of Alexandra, the psychic, in the feature film "Ovation" directed by Henry Jaglom as well as Mrs. Mack in "Reach" directed by Leif Rokesh.
ALL IN FILMS production company, founded by Michelle Danner is in development for several projects. The Runner a psychological thriller and a romantic comedy titled The Will To… are in pre-production due to start filming this year.
She is putting the finishing touches on her acting book, The Golden Box, which will be released this year.
Check Film Director & Los Angeles acting coach Michelle Danner's future producing & directing projects. *Visit her film production company "All In Films,"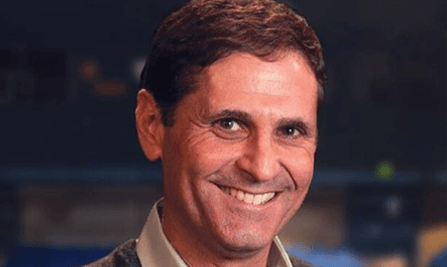 Doug Kaback
Doug Kaback is a playwright, director, and actor who has served on the Department of Theatre faculty at Cal State Northridge (CSUN) since 1994 to the present and as an adjunct on the faculty at U.C. Santa Barbara. He holds an MFA in Drama from U.S.C. and a BFA in Dramatic Art from U.C. Santa Barbara. At Edgemar Center for the Arts, Doug directed A Flea in Her Ear and adapted and directed Henrik Ibsen's Ghosts for its premiere last March.
He has directed new plays at the Old Globe, Cornerstone, and the Odyssey Theatre and is a co-founder of Genesis Theatre producing and directing The Survivor, a true account of the Warsaw Ghetto, at the Electric Lodge in Venice. He has written over forty plays including: The Eye Juggler – written with the Southern Ute Indian tribe in Ignacio, Colorado; and Not Here – featured at the National Association of Attorneys General Summit on Youth Violence. Not Here toured to a number of states as part of the National Alliance for Model State Drug Laws program focusing on drugs, racism, and gangs. It was produced for video at CBS. His stage adaptation of the Korean folk myth, Shim Ch'ong, was presented at the Kennedy Center's New Visions/New Voices International Theatre Festival in Washington D.C. The Getty Center also produced the play, which then toured to the National Theatre in Seoul, Korea. His work with the Korean community in Los Angeles included directing two original works at the Korean Cultural Center.
As an actor, he has performed the principal roles in Hamlet (for director Charles Marowitz), The Immigrant, Talley's Folly, Crossing Delancey, Tom Jones, The Elephant Man, and Woyzeck. For the past fifteen years, he has served as Executive Director of CSUN's Teenage Drama Workshop (TADW) that received the 2010 CETA Professional Artist award. The longest running program of its kind in the nation, TADW provides secondary school students with a conservatory experience in the arts for six weeks during the summer (www.csun.edu/tadw). Also at CSUN, he has written and directed theatre and video projects in collaboration with the March of Dimes, VITAS Hospice Care, the Department of Probation, the Center for Community Engagement, and Pan African Studies. He was the recipient of the Outstanding Faculty Award from the National Center on Deafness and toured The Taste of Sunrise to Deaf West Theatre. He is a co-founder of the Center for Theatre of the Oppressed (TO) in Los Angeles – an organization of artists, educators, and activists dedicated to bringing theatre for social change to a variety of underserved communities. Inspired by the late Brazilian writer and director Augusto Boal, the center hosted the 2005 International Pedagogy and Theatre of the Oppressed Conference. His direction of Vesta, integrating TO with a play about dying with dignity and hospice care, led to his award as a CSUN Visionary Faculty in 2009.
To schedule a private acting coaching call 310-392-0815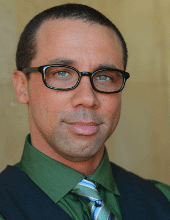 Derek Jeremiah Reid
Derek Jeremiah Reid is half way through his second term as the best Obama impressionist in Los Angeles. LAWeekly says "Derek Jeremiah Reid's Obama …is terrific." He is the former host of the Fox Family Channel's show The Basement and the Weekend Chill. Reid is the actor/writer/director of Top Story Weekly (Los Angeles's longest running topical sketch show.)
Reid is a founding member of the improv team Robert Downey Jr.Jr. and the mastermind behind the Edgemar's premiere team Hidden Fortress (the only Japanese improv team in the world).
To schedule private acting coaching for comedy and improvisation please call 310-392-0815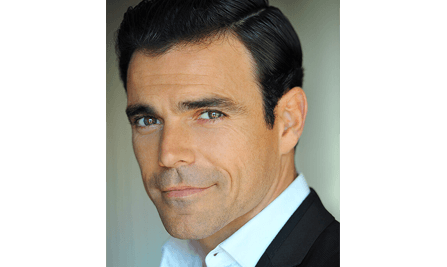 Javier Alcina
Javier Alcina graduated from the Guildhall School of Music & Drama in London. While still at school, he was personally cast by Academy Award Winner director Tom Hooper for his BBC production of "Love in a Cold Climate" with such stars as Rosamund Pyke and Sir Alan Bates amongst many others. He then continued his career in Film, TV, Theatre and Voiceovers. His debut in film came in 2002 with the feature Deserter, alongside Tom Hardy.

His career spans several countries including England, Spain, Russia, France, China, Morocco and the US. During this time he has worked with some of the best professionals in the business following his dream to never stop learning.
He recently appeared on Jimmy Kimmel Live.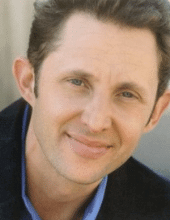 Todd Weeks
Todd Weeks is an actor, theater director and teacher.  He is an Acting Ensemble Member of the acclaimed Atlantic Theater Company in New York City, where he has taught its Meisner-based acting technique through the New York University Tisch School of the Arts Undergraduate Program.
Todd recently starred in the mini-series Law & Order True Crime: The Menendez Murders, HBO's All The Way opposite Bryan Cranston as Chief of Staff Walter Jenkins, and in the ABC mini-series on the history of the LGBT movement, When We Rise.
On Broadway, Todd has performed in the musical The Full Monty (original cast), The Last Night of Ballyhoo, Summer and Smoke, Our Town, and the National Tours of Angels in America, and How to Succeed in Business Without Really Trying.
Todd has performed Off-Broadway in ATC premieres of The Voysey Inheritance, The Loneliness of the Long Distance Runner, The Jammer, Sea of Tranquility, The Cider House Rules, Distant Fires, Boys' Life (also at Lincoln Center Theater), and The Lights (LCT) among others.  Regionally, Todd directed the World Premiere of I Loved Lucy at the Laguna Playhouse, and as an actor has appeared at The Mark Taper Forum, La Jolla Playhouse, The Old Globe Theater, Long Wharf Theater, Williamstown, Alliance Theater, and Dallas Theater Center.
Other starring roles for Television include Timeless, Modern Family, Detroit 187, Men of a Certain Age, The Defenders, Rubicon, Numb3rs, Medium, The Unit, Law & Order(s), Ed, One Life to Live, among others. Film: Cafe Society, Brightest Star, The Maiden Heist, The Deal, Heterosexuals, Love Thy Brother, Mind the Gap, Amos & Andrew.
To schedule a private acting coaching call 310-392-0815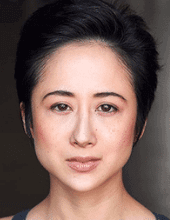 Jin Maley
Jin Maley in is an actor based in Los Angeles.  Their film and TV credits include Bodied, Happy, Bones, NCIS, NCIS: LA, Rizzoli and Isles, Shameless and Silicon Valley.  They have performed in theaters in New York, Los Angeles, London, and Moscow, and they hold a M.F.A. in Acting from the Moscow Art Theater School Institute at Harvard University. They are an Associate Artist at the award-winning theater company Sinking Ship Productions.[/team_member]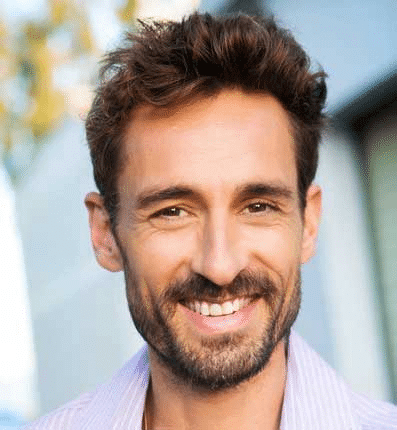 Josef LeMieux
Josef LeMieux is a professional Acting Teacher, Coach and Director. He is a Graduate of the 2-year Meisner Conservatory
and currently teaches at the Michelle Danner acting school the following classes:
Meisner level 1-4, Stella Adler level 1-4, Stanislavski Level 1-4 and Utah Hagen level 1 including on camera auditioning for film and tv as well as Movement and 
private
coaching
.
He has worked with Larry Moss, Fay Simpson and Jean Louis Rodrigue and is a certified meditation teacher and embodiment coach.
To schedule a private acting coaching call 310-392-0815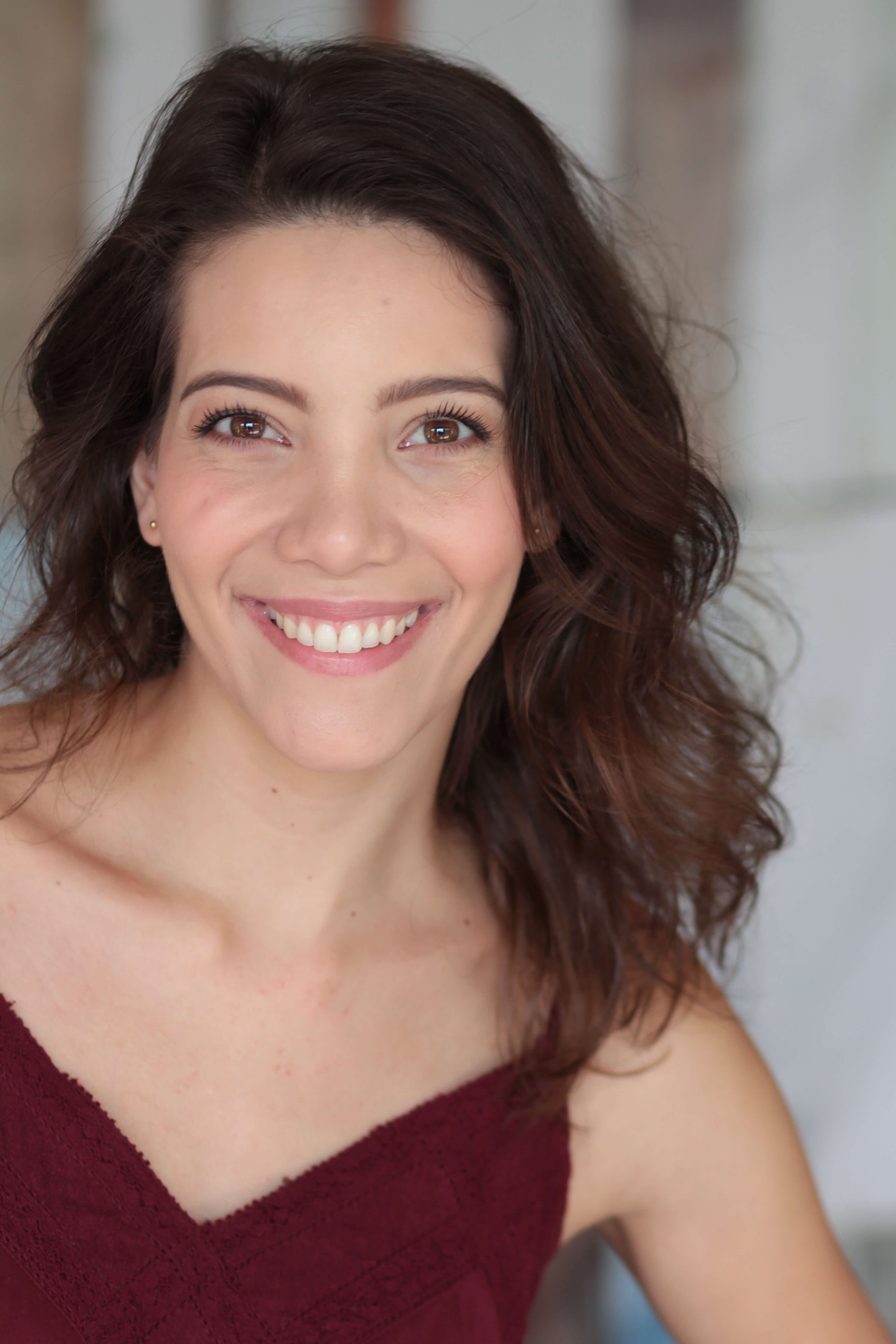 Malu Martins
Malu loves acting and has been doing it for the past 10 years.
She has an MFA in Acting for Film and has been classically trained, playing roles from Shakespeare to Neil Simon. She has studied Acting for the Camera, Scene Study, Voice & Speech, Movement, Voice-Over and Improv among others. She is also fluent in Portuguese.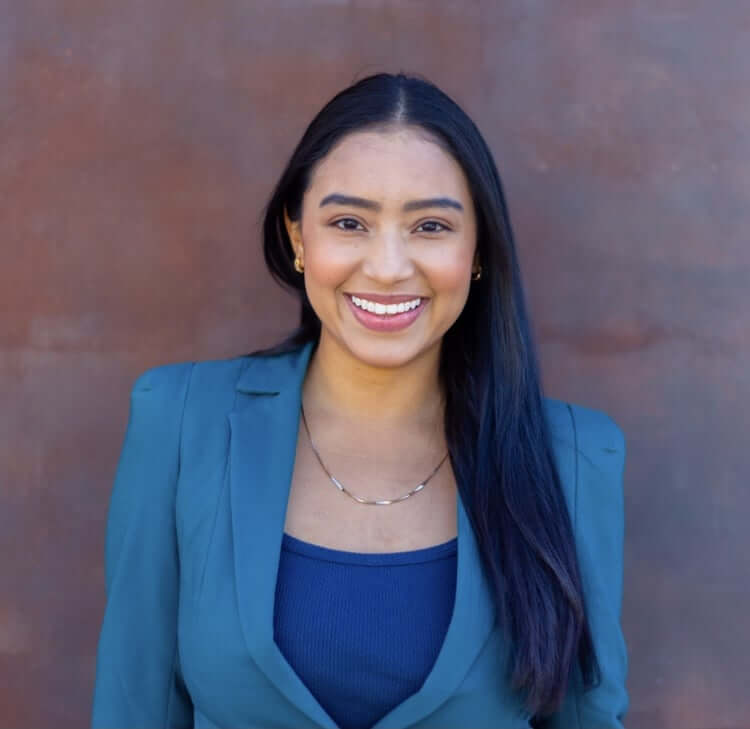 Vanessa Gelacio
Vanessa Gelacio Instructs Acting for film and TV as well as improvisation for Children and teens. Encouraging a mix of all her favorite acting techniques such as Stella Adler, Meisner, Stanislavsky and Uta Hagen.  She loves and  owes her respect to classic Acting techniques, which  motivates her to be constantly finding out different ways to encourage every single creative individual, to put his heart into his/her craft without compromising the well being of the mind, body & spirit. She has been Acting since she was 12 years old. Classically trained playing roles from Shakespeare to Neil Simon. She has studied Acting for the Camera, Scene Study, Voice & Speech, Musical Theater, Improvisation, cinematography, Among others.
Valerie Debler
Valerie Debler is a private acting coach, director and writer. She is a graduate of the Stella Adler Studio of Acting in NYC and studied acting at the Warren Robertson Theatre Workshop. Her directing credits include contemporary original works such as The Secretary, by William Bodes and The Theory of Everything by Nicolai Thecatus as well as classics such as Antigone by Jean Anouilh and Dirty Hands by Jean Paul Sartre. She has taken part in the Summer's Director Festival at the American Theatre of Actors where she directed several original works. Most recently, she served as Executive Producer of the feature film Hello Herman, directed by Michelle Danner and starring Norman Reedus.
Brian Drillinger
A founder and the Creative Director of Edgemar Center for the Arts in Santa Monica, CA, he directed the show for the first Edgemar benefit event that was hosted by Jason Alexander and included: Hilary Swank, Michael Clarke Duncan, Sally Kellerman and Chad Lowe. His technique has evolved through his work with noteworthy acting teachers: Uta Hagen, Milton Katselas, Larry Moss, and Terry Schreiber and his collaboration with writers and directors: Neil Simon, Herbert Burgdoff, Gene Sachs and Margret Edson. Mr. Drillinger has produced, coached and acted with: Jason Alexander, Ron Perlman, Anne Archer, Norman Reedus, Patrick Dempsey, Tony Shalhoub, Kimberly Williams Paisley, Wesley Snipes, Blythe Danner, Traylor Howard, Esai Morales, Lou Ferrigno, Judd Nelson, Catherine Bell and Paul Sorvino.
Brian produced and stars in the feature films: The Bandit Hound and Hello Herman, and How to Go Out on a Date in Queens for which he won "Best Supporting Actor" at the LA Indie Awards 2006. He also produced the short film Dos Corazones winner "Audience Favorite" Malibu Film Festival. In LA he produced Four-Thought and The Rose Tattoo at the Hudson Theatre, Scene Bites at the Tiffany Theatre and the workshop production of How To Go Out On A Date In Queens directed by Larry Moss.
Drillinger has directed: Stopping By at Ensemble Studio Theatre LA, The House Of Yes, Chip Chop and It Must Be Him at Edgemar Center for the Arts in Santa Monica CA, Lost In Yonkers and Almost, Maine for the Steel River Playhouse in PA, Almost, Maine for the Gasworks Theatre in Melbourne AU, and The Dreamer Examines His Pillow at The Complex in Los Angeles. He directed the workshop productions of Fifth of July and The Laramie Project for the T. Schreiber Studio in NY.
He has taught scene study, cold reading and voice for Edgemar Center, Larry Moss Studio, Michael Woolson Studio, and the UCLA Extension program. As a visiting artist he's taught in Melbourne AU, The Philadelphia Acting Studio and Steel River Playhouse both in PA. Judy Kerr lists him as a "Recommended Acting Coach" in the industry guidebook, Acting Is Everything.
Brian graduated with honors from the SUNY Purchase Acting Conservatory program. He played Stanley on Broadway and in the film version of Neil Simon's Brighton Beach Memoirs and the National tour of Broadway Bound. The Substance Of Fire at the Old Globe in San Diego, the original production of the Pulitzer Prize winning play Wit at the South Coast Repertory, the Seattle Repertory and the Alley Theatre in Houston, also at SCR Death Of A Salesman and Boundary Waters, The Real Thing at T. Schreiber Studio and An Enemy of the People for the Bristol Riverside Theatre. His television credits include: The Agency, Wings, Life Goes On, Reasonable Doubts, and General Hospital. Brian starred opposite Sally Kirkland, in the indie feature Starry Night, and Janeane Garafalo in I Shot A Man In Vegas.
To schedule a private acting coaching call 310-392-0815
Elena Sanz
Elena Sanz graduated with and MFA in Acting for Screen from the Royal Central School of Speech and Drama in London and was awarded a Fulbright Scholarship to further her training at the Atlantic Acting School in New York. She has taught acting, audition technique, scene study, voice and movement and accent reduction in several MA and BFA acting programs in Los Angeles (New York Film Academy) and Madrid (TAI, Central de Cine), and professional acting conservatories in London (Acting Academy) and New York (SOCAPA). She coaches A-list actors in Spain who are preparing roles for the US.
As an actor she has worked with Oscar and BAFTA winner Bobby Moresco with whom she continues to work in a writer's and actor's workshop, and Jonathan Mostow. In theater she has appeared in productions Off Broadway in New York, London, and Los Angeles. She recently won the Best Actress award at the Short and Sweet Festival in Hollywood and Overall Winner of the Monologue Slam UK performing at the Chinese Theater.
Elena loves teaching actors find their voice in every role the approach and experience freedom within the text.
Nunzio Sisto
Nunzio Sisto is a Theatre Composer and Instrumentalist. He began his training at the Juilliard School Pre-College and completed a BA in Bassoon and Composition at Mannes College of  Music, minoring in linguistics at The New School University and subsequently attaining his MS in Education.
.
In 2010 he produced his first Off Broadway Musical "Why Can't The Trains Run On Time?" at the St. George Theatre, also beginning his freelance career as a stage and pit performer in NYC. Relocating to LA for work, he recently has preformed live with Shoshanna Bean and Tituss Burgess as an instrumentalist, and his compositions can be heard on Fox's So You Think You Can Dance and Sony International. When not performing or composing, he volunteers his time with the West Hollywood Youth Orchestra, teaching voice and music in public schools.
.
To schedule a private acting coaching call 310-392-0815
Matthew Harris
Matthew Harris is a UCLA graduate with a BA in Theater. Through years of dedicating himself to the craft of performance he has developed a specialty in scene study (Meisner based) and Improv and sketch comedy. Matthew loves teaching and has a passion for passing on skills to others. Matthew is also a currently performing actor and comedian who has made several appearances on shows such as Scorpion (CBS), The Thundermans (Nickelodeon), Adam Ruins Everything (Tru TV), and Brooklyn Nine Nine (Fox) and regularly performs sketch, improv and stand up comedy for the past decade at venues such as Upright Citizens Brigade, ACME Theater, and The Comedy Store.
Nicole Mae Martin
Nicole Mae Martin is a Los Angeles Based dancer, martial artist , and actress. She seeks to inspire others via her love of dance and martial arts.Her passion for movement in dance and martial arts has led her to opportunities to study and pursue the art of fight acting and combat. She found a happy medium telling powerful stories via action choreography and dance movement. She currently holds a B.A in World Arts and Cultures with an emphasis in Dance Performance from the prestigious program at University of California Los Angeles. She has since been performing for prestigious venues such as the Roy and Edna Cal Arts 'Redcat theatre for the "New Original Works Festival and also The Walt Disney concert Disney Hall. She is currently a dancer for the arts collective Gunita Collective and fight actress at Dragon Phoenix entertainment.