Online Acting Classes
Whether you're starting out or are a seasoned actor, our Los Angeles based acting school provides you with the best training in the world no matter where you live!
Learn Acting from Anywhere in the World
Michelle Danner Acting Studio offers online acting courses for beginner, intermediate, and advanced students. Learn the best techniques to act and audition for film, stage, and TV. You will build a foundation to help you launch your acting career.
Taking acting lessons online is effective, easy, and affordable. Our faculty, including Michelle Danner herself, are highly experienced online acting coaches who prepare actors to work in the acting industry. In your online acting class you will get personal feedback as you work directly with top industry acting coaches in a small intimate group.
How It Works
When taking acting courses online, you can participate from anywhere in the world! Each class runs for either four or eight consecutive weeks. Every group meets once a week for two hours and covers a new topic. Just because you're not in person doesn't mean the quality of the course will suffer. Each of our online acting classes takes a guided, structured approach to learn acting with our top Hollywood acting coaches.
Once you have registered for the acting workshop, you will receive a confirmation email with directions on how to join the online class. All classes are held in virtual classrooms with Zoom, where you'll experience real-time, live interaction with your acting coach and classmates.
Each week you will receive dialogue from a movie or television show from a different genre such as comedic, dramatic, action, or romantic comedy. Once you join the class on zoom, the teacher will break down the film or tv scene given and teach you the lesson plan for that class. You will then be paired up with another student in the class to read through the scene while the teacher gives you feed back and guidance on how to incorporate the lesson of the day.
Reach Your Acting Goals
Our convenient acting lessons held online allow flexibility to nurture your acting talent. Our online acting coaches work with you to create a customized approach you can draw from in every acting situation. Whether you're taking classes in-person or online, our acting classes will help you achieve a solid foundation to break into the industry. The Michelle Danner Acting Studio will give you all the tools you need to succeed.
Contact us today to learn more about our online acting classes and sharpen your skills for your next audition.
Develop Your Unique Skills
No two actors are alike. We all have different strengths, styles, and skills. Our Golden Box approach, taught in Michelle Danner's online acting courses, focuses on helping actors find what makes them tick. From owning the audition room the second they walk in the door, to finding ways to truly relate and empathize with a character or scene, our online acting coaches will work closely with students to help you find unique tools to create your very own Golden Box.
The Benefits of Online Acting Classes
We know how busy life can be as a working actor. Whether you're just starting out or are booked for a few months, taking a virtual acting class is an effective and resourceful way to sharpen your skills. Los Angeles isn't accessible to everyone, but you can reap all the benefits of taking a reputable and comprehensive acting class with Michelle Danner Acting Studio.
Some of the celebrities Michelle Danner has worked with

ONLINE CLASSES FOR ACTORS ARE OFFERED IN:
Online Acting Classes for Actors of All Levels and Ages
An actor's professional success is a product of their training and current knowledge of the business. Actors embarking on their journey to Hollywood can obtain a huge advantage over their competitors by receiving exceptional training prior to their move.
Details
You can participate from anywhere in the world!

Four or eight consecutive week online class program that meets once a week

Each class is two hours long

Material of classes changes weekly

Guided, structured approach to learning acting with top Hollywood acting coaches
Browse Through Our Range of Online Acting Classes
Acting 101 – Interactive Class
This is the best online acting course to prepare you for film and television acting. You will experience live interaction with your instructor and your classmates. Our interactive classes will focus on the Sanford Meisner and Stella Adler techniques where students get exercises in repetition, independent activities, emotional preparation, and scene work.
You will receive material to work on every week as well as assignments via email.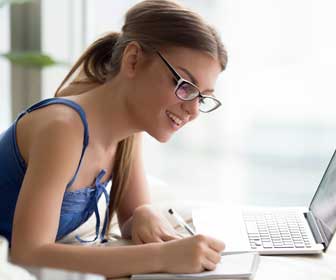 Auditioning for Film and TV On Camera
Practice performing in front of the camera during this online acting class.
Actors will be given sides from movies and TV shows that run the gamut of comedy, from romantic to, slapstick, sitcoms, and black comedy, as well as all genres of dramatic writing.
You will learn to stamp your own signature on a character with unique acting choices. This class aims put you at ease when working in front of the camera and give you the confidence to perform and shine in every audition.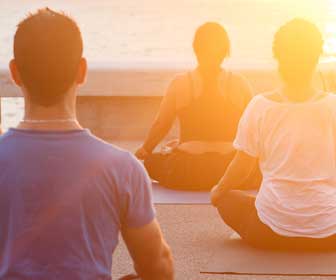 Learn How to Use Your Anxiety to Manifest your Potential
This online acting class will teach you to act on the motivational message behind your anxiety. Address the cognitive, structural, and biochemical aspects of anxiety to experience immediate and long-term results. Tap into your inner wisdom to discover your true path in life.
Experience proven tools and techniques to rewire the brain and achieve a new normal. Build your own anxiety relief toolkit choosing from ancient practices proven across millennia.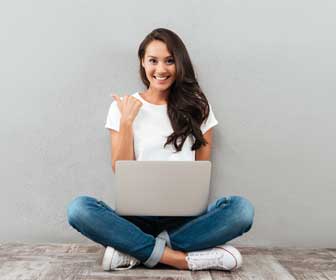 Become more confident in yourself as a performer by taking chances in a non-judgmental environment. 
This online acting course helps you get out of your own head through fun improvisational games and exercises. Discover characters you never knew you could embody by being put into situations where you're forced to improvise.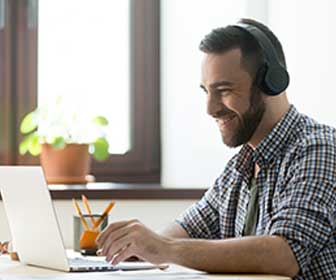 Accent Reduction/ Voice and Speech
Connect your body to your voice and emotions in this online acting class.
Actors will work on obtaining a standard American accent as well as their voice and speech by performing contemporary monologues from film, television, and theatre.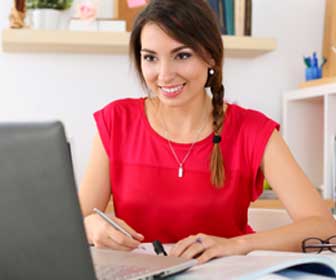 Learn How to Analyze a Film and TV Script
Students analyze and work on scenes from different genres of television and films during their online acting classes. Material includes scripts from Oscar-winning and nominated films.
Students will learn and comprehensively work through breaking down story, characters, conflicts, and language from dramatic and comedic scripts.
There will be an in-depth exploration of all the tools an actor applies to create their performance.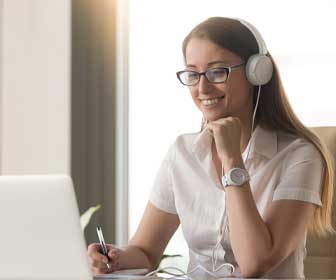 Breaking Into Hollywood — The Roadmap to Working As an Actor Workshop with Michelle Danner
This is a live interactive online acting class hosted through Zoom.
Learn how you can submit a reel for a film and TV part from anywhere in the world. Be considered for projects that are casting in Hollywood and everywhere else.
This intensive gives you the roadmap to learning how you can work in the industry as an actor and gives you the tools you need to break into Hollywood.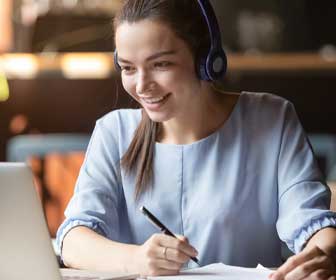 Private Coaching with Our Online Acting Coaches
During this online acting class, you will work on your acting technique with material from across all genres.
Actors are encouraged to explore and work on top-notch writing. Material will be assigned to you ahead of time.
You will form your own acting toolbox which you can dig into when approaching a role or a scene.
Private Coaching with Michelle Danner
Work on your acting with Michelle Danner herself. Bring your own audition pieces or Michelle can assign material to you ahead of time!
*You can choose to receive comedic or dramatic material. You will also be sent assignments via email. 
*The classes will be held in small groups of less than 12 students.