MASTER YOUR 

AUDITION – 

 FOR FILM & TV

CLASS
LOS ANGELES ACTING CLASSES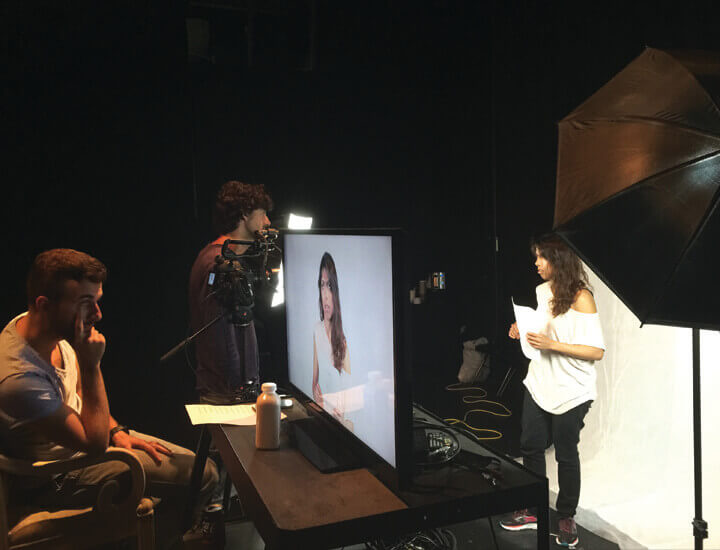 New classes -Tuesday 2pm till 5:30pm or Tuesday 6pm till 10pm or
Saturday 10am till 2pm
You will practice in front of the camera with sides from movies and TV shows ranging from comedy, sitcom, romantic comedy, slapstick, and all genres of dramatic writing. Playback is watched on the big screen. You will learn to stamp your signature on a character with unique choices. This class aims to exercise an ease working in front of the camera and the confidence to perform and shine in every audition.
Classes meet once a week
Audition for Film & TV On Camera Class:
The Michelle Danner Acting Studio's philosophy is that artists can draw upon all different acting techniques and form an individual toolbox, their own Golden Box. We will help you to develop your own "Golden Box" of techniques and tools that you can use when approaching a role or a scene, whether it be for film, television, or theater. The Acting School's acting techniques are based on Meisner, Strasberg, Adler, Hagen, Chekhov, & the Stanislavsky Technique.
Michelle Danner is an international film director & acting coach. Her student list include James Franco, Seth MacFarlane, Salma Hayek, Henry Cavill, Zooey Deschanel, Gerard Butler, Chris Rock, Chris Martin, Penelope Cruz, Michael Pena, Michelle Rodriguez,  Kate Del Castillo and many others.
Learn Acting at one of the Best Acting Schools in Los Angeles
Michelle Danner Los Angeles Acting Studio
Phone: 310 • 399 • 3666 
Skype: Edgemar.center.for.the.arts
2437 Main Street
Santa Monica, CA 90405