Uta Hagen Technique Scene Study Course 1
Learn the Uta Hagen acting technique. Uta Hagens technique emphasizes realism above all else. Substitution or Transference allows the actor to change out their own experiences and emotional recollections for the given circumstances of the scene. As a teacher, Uta Hagen helped establish the career of many famous actors who are still working today. The Michelle Danner Acting Studio is excited to offer you an opportunity to learn this ground breaking technique and to offer you an opportunity to apply it to scene work.
Uta Hagen pushed her students to "become" the character—as opposed to pretending to be the part. While she encouraged deep study of the text, she also suggested creating a hybrid of the facts of the play and the facts of the actor's life to motivate truthful behavior. In her early career she advocated the use of "substitution": a technique in which one replaces fictional events from the script with personal events from one's life to create an authentic reaction. Hagen later finessed the approach and renamed it "transference."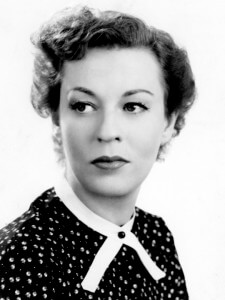 Uta Hagen was a highly respected actress and acting teacher and her two popular books, Respect for the Actor and A Challenge for the Actor are legendary bibles on the craft. I highly recommend both.
These six questions create a terrific tool that any director should introduce to his actors.
Uta Hagen acting method
WHO AM I?
What is my present state of being?
How do I perceive myself?
What am I wearing?
WHAT ARE THE CIRCUMSTANCES?
What time is it? (The year, the season, the day? At what time does my selected life begin?)
Where am I? (In what city, neighborhood, building, and room do I find myself? Or in what landscape?)
What surrounds me? (The immediate landscape? The weather? The condition of the place and the nature of the objects in it?)
What are the immediate circumstances? (What has just happened, is happening? What do I expect or plan to happen next and later on?)
WHAT ARE MY RELATIONSHIPS?
How do I stand in relationship to the circumstances, the place, the objects, and the other people related to my circumstances?
WHAT DO I WANT?
What is my main objective? My immediate need or objective?
WHAT IS MY OBSTACLE?
What is in the way of what I want? How do I overcome it?
WHAT DO I DO TO GET WHAT I WANT?
How can I achieve my objective? What's my behavior? What are my actions? Learn Acting at one of the Best Acting Schools in Los Angeles.
10820 Washington Blvd, 90232 Culver City
Phone: 310.392.0815
Email: actingschool@michelledanner.com