MUSICAL PRODUCTION: A NIGHT AT THE BLACK CAT CABARET
AT 
THE EDGEMAR CENTER FOR THE ARTS
Directed by Michelle Danner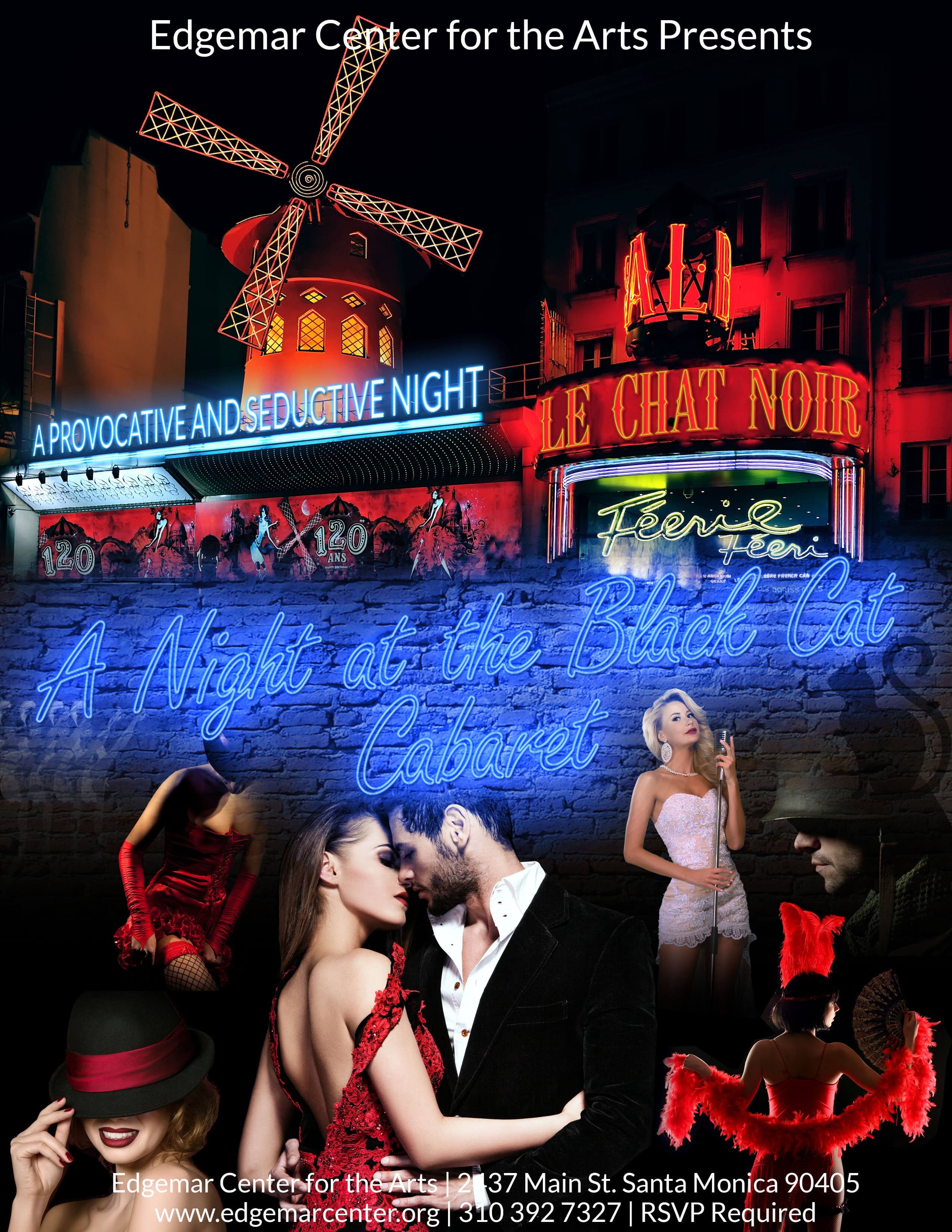 PROVOCATIVE & SEDUCTIVE NIGHT OF MUSIC AND DANCE
The longest running hit & critically acclaimed musical returns!
It's Paris, 1943 where soldiers, smugglers, and society's elite all try to escape the war by dancing and drinking at the Black Cat Cabaret. But they cannot escape WWll. 
FASTEN YOUR SEAT BELTS FOR A WILD RIDE THROUGH AN UNDERGROUND CABARET!
 "A MUST-SEE FOR ANYONE CELEBRATING A BIRTHDAY, ANNIVERSARY OR SIMPLY BEING ALIVE!"
"INCREDIBLY EROTIC TANGO"
"EACH ACT MORE DELIGHTFUL THAN THE LAST"
PERFORMANCES EVERY FRIDAY & SATURDAY NIGHT AT 8PM
 EDGEMAR CENTER FOR THE ARTS, 
2437 Main St., Santa Monica, CA 90405.
To sign up for acting classes and to meet with acting coach Michelle Danner in person at her Los Angeles Acting School please RSVP for the free informational session in the contact form on the left. You may also call 310-392-0815 or email us at info@michelledanner.com for up-to-date information on all acting classes and workshops.