Reviews
Annika P., Germany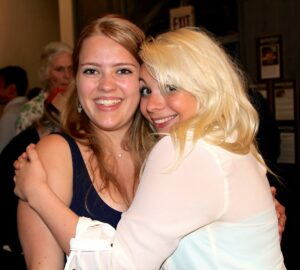 "Ich habe vor Kurzem Michelle Danner´s Golden Box Seminar besucht und die Stunden, in denen ich Michelle zugehört und mit ihr gearbeitet habe, waren unwahrscheinlich intensiv und lehrreich. Innerhalb eines Wochenendes habe ich nicht nur viel über die Schauspielkunst sondern auch über mich selbst gelernt. Das Seminar hat mir wirklich die Augen geöffnet und mich als Schauspielerin und auch ein wenig als Person verändert. Michelle hat mir dabei geholfen, mit meinem Inneren in Berührung zu kommen und alles abzurufen, was in mir steckt. Sie hat mir die Wekzeuge mitgegeben, um mein Schauspiel zu verbessern und ich fühle mich angetrieben, hart an mir zu arbeiten, sodass ich meine Ziele erreichen kann. Das Seminar hat die Art und Weise verändert, wie ich Filme gucke, die Welt sehe und meinen Alltag bewältige."
---
Roxanne L., France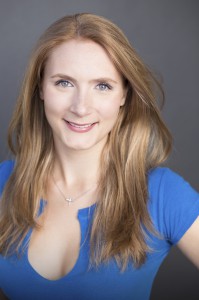 "Lorsque j'ai commencé le programme de formation 360° pour acteur d'un an à Edgemar  avec Michelle Danner, je ne savais pas vraiment à quel environnement m'attendre mais tout de suite je me suis intégrée dans la riche communauté d'acteurs et d'artistes (scénaristes, réalisateurs…) présente. De plus la complémentarité des différentes classes qui couvrent aussi bien cinéma que théâtre me permet quotidiennement d'améliorer mes capacités mais aussi ma confiance en tant qu'actrice. Entre improvisation, étude de scène, analyse de scenario mais aussi préparation aux auditions la formation est complète, et permet vraiment de perfectionner monologues, scènes et travail avec la caméra, grâce aux conseils mirés de professionnels.
Le point culminant de mon expérience jusqu'à présent est la Golden Box avec Michelle qui m'a donné l'opportunité de vraiment saisir tous les éléments essentiels du jeu d'acteur mais aussi de rechercher à l'intérieur de moi-même un éventail d'émotions pour ensuite les lier au personnage dans les circonstances données de la scène. Je me suis sentie voyager, et des larmes aux éclats de rire mes sentiments ont pris le dessus me permettant ainsi d'identifier à quels épisodes de ma vie ils étaient liés et comment y faire appel au moment voulu."
---
Jessica L., Sweden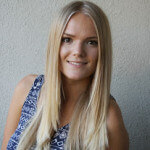 "Jag gick med 12 månaders well rounded acting conservatory och det är väldigt spännande att vara med på komedi improvisation , manus analys , audition för film och tv , kastning director workshops och breaking in to the Industry. Jag har lärt mig en skådespelar teknik speciellt för film, min starka och svaga sidor och vad jag kan göra för att förbättra mig.
Skådespelar skolan som ligger vid Edgemar Center for the Arts är bra ställe att träffa människor från branschen : från regissörer producenter etc. Dom låter eleverna att delta och närvara vid samtliga event händelser som Edgemar håller i. Jag är med i den årliga filmfestivalen kommitté och det har lärt mig affärsdelen av industrin och hur viktigt den är att kunna.
När jag tog Michelle Danner Golden box kurs blev jag förvånad över hur bra kontakt jag har med mina känslor. innan när jag har jobbat har det alltid varit svårt att vara i rätt sinnestillstånd när kameran rullar men med det Michelle lär dig och den känslomässiga resan hon ger, jag har lärt mig att ha ett känslomässigt fokus även när det pågår tusen saker runt omkring. Hon lär dig också hur man sätter alla dina "triggers" i en låda och lär dig hur man upptäcker nya.
En del av framgång att känna rätt person vid rätt tidpunkt och du vet aldrig vem du kommer att möta här . Med detta sagt rekommenderar jag starkt att gå på denna skola och lära sig skådespeleri på ett helt nytt sätt."