F-1 Visas for International Students
Study in Los Angeles with a student visa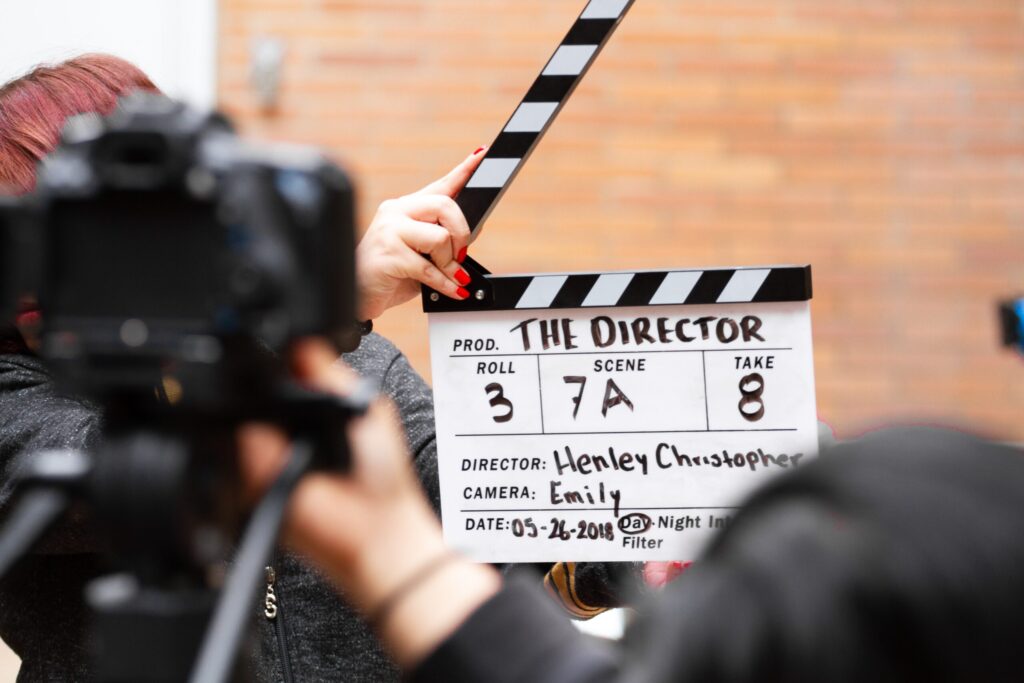 See why we are considered one of the top U.S. colleges for international students in the Los Angeles
The F-1 visa allows a student to temporarily live in the United States for a defined period of time while studying at a school, college, seminary, or conservatory.
Student Visa, we offer the option of either the m-1 student visa or F-1 student visa if accepted into the acting conservatory in Los Angeles. Our acting school also accepts students wanting to transfer from another performing arts college.
Our acting school in LA offers both M1 student visas and F1 student visas. International students with F1 visas or M1 student visa's are eligible to apply for Optional Practical Training (OPT) after completing their selected program.
Our acting school in America trains our students to become professional working actors in film television and theater.
The Michelle Danner Acting Studio is one of the best acting schools in California and the U.S.

For international students who require a student visa, our Los Angeles Acting School issues the I-20 Form, which will allow you to apply for a student visa.

We are able to sponsor actors to study for up to three years. We offer a three-year well-rounded acting conservatory.

We also offer a 3, 6, and 12-month conservatory acting program, as well as short- and long-term acting intensives for beginner, intermediate, and advanced actors who are committed to realizing their dreams of being accomplished actors.

What Makes Our Acting School One of the Best in the U.S.?

Our acting school is for proactive people who want to work as actors on stage, film, and television. The techniques and tools we impart can be used when approaching a role or a scene, for film, television, or theater.

Our philosophy is that you can draw upon all different acting techniques, including Meisner, Strasberg, Adler, Hagen, Chekhov, and Stanislavski to form your own individual toolbox.
You will learn from working actors, directors, and producers and are encouraged to get out into the real world and audition for short films, independent projects, and web series once you are ready.
The well-rounded acting intensive is an in-depth, performance-based curriculum designed to prepare students for careers in stage, film, or television.

THE MICHELLE DANNER ACTING STUDIO

Learn the best acting techniques for film and TV. Book your next role.

Schedule a one on one interview with Michelle Danner to be considered for enrollment and to learn about all the acting classes and acting courses we offer in Los Angeles. *Learn how to stand out in the audition room.

The Michelle Danner Acting Studio's philosophy is that artists can draw upon all different acting techniques and form an individual toolbox, their own Golden Box. We will help you to develop your own "Golden Box" of techniques and tools that you can use when approaching a role or a scene, whether it be for film, television, or theater. The Acting School's acting techniques are based on Meisner, Strasberg, Adler, Hagen, Chekhov, & the Stanislavsky Technique.

Michelle Danner is an international film director & acting coach. Her student list include James Franco, Seth MacFarlane, Salma Hayek, Henry Cavill, Zooey Deschanel, Gerard Butler, Chris Rock, Chris Martin, Penelope Cruz, Michael Pena, Michelle Rodriguez, Kate Del Castillo, Donald Sutherland, Andy Garcia, Abigail Breslin, Emily van Camp, Josh Bowman, Mireille Enos, Enrique Murciano and many others.

Check out the best acting classes in Los Angeles and the best acting teachers

Our acting school offers the following acting techniques in our acting classes:

Stella Adler Technique| Meisner Acting Technique| The Stanislavski Method| Uta Hagen Technique.

Below is a list of some of our acting classes:

Acting Workshops: Breaking into Hollywood

Acting Workshops: Golden Box

Voice & Speech Class

Script analysis

Musical theatre classes Los Angeles

Accent Reduction Classes

Private coaching for film and tv auditions

Summer Camps Los Angeles| Acting classes for kids

Summer Camps Los Angeles | Acting Classes for teens

Auditioning for film and TV | Teen and kids

Learn Acting at one of the Best Acting Schools in Los Angeles
Phone: 310.392.0815 Email: actingschool@michelledanner.com