This Los Angeles Acting School encompasses the following acting techniques:
Meisner, Strasberg, Adler, Hagen, Chekhov & the Stanislavsky Technique.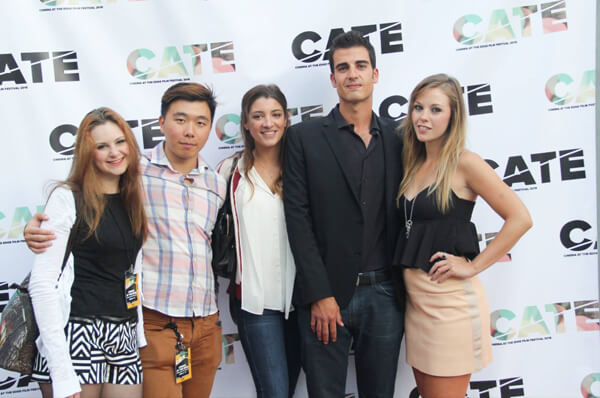 Career Building opportunities for our actors
Michelle Danner's Los Angeles Acting School provides students with the unique opportunity to be involved in all facets of the performing arts. Students are encouraged to audition for various projects organized by the school, from theater productions a the Edgemar Center to films by All In Films. These are golden opportunities for the students as they have a legitimate chance to build their resume, while learning and having fun! For many actors, half of the battle is getting into the audition room.Michelle Danner's Acting School puts you in the room.
 Below are links to the websites you should check out for more information:
All In Films is an independent film production company. At the helm are Michelle Danner, Alexandra Guarnieri & Brian Drillinger. The mission of All In Films is to produce high-quality, independent movies geared to entertain & spark social commentary. www.allinfilms.com.
**Through the improvisational classes students have the opportunity to be part of the latest Web Series
"Uncensored Hollywood" & gain IMDB credit as well as add professional reel footage.
The Michelle Danner Acting Studio at Edgemar Center for the Arts,one of the top acting centers in Los Angeles,  for actors who aspire to begin, improve, or polish their acting skill set, and expand their acting resumes.
Acting Coach Michelle Danner has worked with A List talent privately and on set including James Franco, Seth MacFarlane, Chris Rock, Gerard Butler, Salma Hayek, Melanie Brown,  Penelope Cruz, Grant Bowler, Kate Del Castillo, Michael Pena, Isla Fisher, Common, , Brian McKnight, Marcia Cross, Christian Slater, Catherine Bell, Zooey Deschanel, Gabrielle Union, Rob Estes, Rick Fox, and Michelle Rodriguez among many others.
This acting school offers individual acting classes and students can select from our list and select their own well rounded actor training  for actors interested in learning the craft at a more accelerated pace.  Our unique varied level classes can be customized to your specific needs and goals. Wherever you are in your acting journey, we provide the tools to move to the next level.