Hollywood actors from the movie "Hello Herman" on working with
acting coach Michelle Danner

Norman Reedus Discusses Hello Herman Director Michelle Danner"
Watch Video
"Michelle and I started doing these Skype sessions, and I liked what she was saying about it and I liked her takes on stuff. The fact that she's an acting coach to the stars; I was like, I've never been to an acting class so I was like maybe I need that. So, it may be a good idea before I go back and shoot zombies." –         Norman Reedus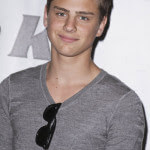 Garrett Backstrom (Herman Howards)
1. Playing Herman in Hello Herman was a career-changing role for me. It was both a rewarding and demanding experience to work on this film because there were so many emotions that were brought out in Herman's character. The film itself has so much depth and controversy that a lot of films don't have. Hello Herman is a very thought- provoking and stirring movie. My character, Herman, had such emotional diversity throughout the movie that it made it very challenging and pushed my acting to a new level, which I loved.
2. Working with Michelle broadened my horizons as an actor. It was an amazing opportunity, working that closely with her over the period of filming and beforehand. Laboring with her on my character, Herman, alone was an acting lesson. She helped me to get deeper into the psyche of Herman. Without her, I don't think I would be where I am today as an actor.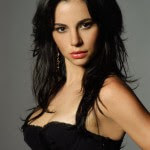 "Martha Hegareda habla del la maestra de actuacion Michelle Danner… »
Watch Video
This video is in Spanish.
Andy McPhee (Sean Gall)
1. I loved working on the film, the creative work to tell stories that aren't everyone's cup of tea, characters that people hate are challenging to play
2. Michelle is wonderful. She's open to ideas ,she is a go getter globe trotter for her craft. I will wait with baited breath for my next role. Loved it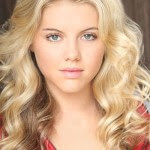 Lindsay Bushman (Susan)
1. I had a great experience working on Hello Herman. I was lucky enough to not only improve my craft, but make a great group of friends as well.
2. Michelle is very insightful and intuitive. She always knew what to say to bring out the best in her actors.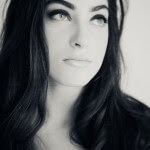 Arielle Sitrick (Lena)
1. Working on such an intensely powerful film really brings you close to the other cast members. The one day in particular that stands out for me was when we filmed the massacre in the gymnasium. It was so real and emotionally draining, it really showed how incredibly devoted everyone was to the project. I feel so fortunate to be involved in "Hello Herman".
2. The subtle power of Michelle's style was something I didn't even realize until after we wrapped. She would give a few words of direction and leave the rest for us to bring out of ourselves, which I believe really created much more genuine performances from everyone.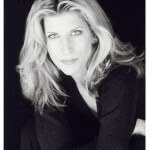 Christine Dunford (Senator Joan Cox)
1. It was intense. There's a lot of brutality in this story. Herman's horrific brutality, of course, but also emotional brutality, political brutality, racist brutality…And I think we all felt a profound sense of responsibility to acknowledge that the acts themselves are only one part of the story. The other part of the story is the context in which these acts occur: a brutal, alienated culture. And playing those parts, creating that world in the film, you begin of course to reflect on your own life and ask yourself: "How engaged with the real world am I? How am I standing up for what's right and good and decent and humane?" Brutality thrives when we accept it as the norm, desensitize ourselves to it, distract ourselves from it, or seek to sensationalize it. And it's not enough to claim righteousness as a sentiment: we have to act. And working on this film I think infused us all with a kind of urgency and a sense that we have to stand up and demand better from the world – and for the world. And that was intense.
2. I've worked with Michelle on a number of projects, both plays and films, and I'll work with her anytime I can. I never feel more freedom to take risks than I do when I work with Michelle. She greets you with faith in your ability and a sense of excitement about what you'll bring to the process. There's just no fear of making the "wrong" choice: there's only process and discovering what's best for the work. There's never any question for me: Michelle calls, I'm there.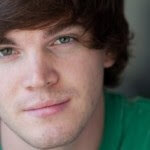 Jake White (Michael Ray)
1. From the rehearsal to the last day of filming we were a family, and loved every minute.
2. Michelle was very professional. Certain things I learned while filming hello Herman I will apply to every project I will work on.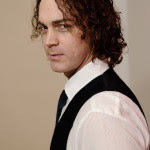 Dominic Bogart (Jim-Carl Lee)
1. I really enjoyed working on HELLO HERMAN because of familial feel that was present on set. I also really enjoyed working with Norman as his grounded performance cued the rest of the actors to just be honest and present to what was happening in the scenes.
2. I felt like Michelle had a solid grasp of the story she was telling and yet gave me a lot of slack in to find and explore what was happening for character during performance. It really felt like a family had come together to make this film.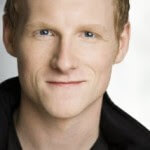 John Bobek (Lyle Ferguson)
1. Working on the film felt different from the frivolity of other sets I've worked on. We all felt that we were working toward a single, very important goal. Bullying, now more than ever, is an issue that needs to be brought to the forefront. If we stop it early, we can stop it forever, hopefully.
2. Working with Michelle, as always, was a treat. There are a lot of directors obsessed with creating a pretty picture onscreen and treat the actors like walking and talking scenery, which is totally fine, but not with a movie like this one. She got the heart of the movie, and brought it out of all of us.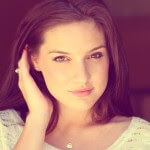 Olivia Faye (Marsha Dixon)
1. Having the chance to be a part of the cast of Hello Herman was amazing. The dynamics between the cast and crew made it a wonderful experience. I wish we could do it all over again!
2. Michelle Danner has such a confident and calming presence as she works. She helps bring out the best in you and your character. I hope to someday have the chance to work with her again.
"Behind the Scenes of Hello Herman with Norman Reedus"
"I liked the script. I was looking for something to do in between walking dead, ya know. And I wanted something that was personal, and something that I could get into. I read the script, and I liked the script. And so, but I wasn't totally sure, ya know. Michelle and I started doing these Skype sessions, and I liked what she was saying about it and I liked her takes on stuff." Norman Reedus