Michelle Danner will be offering her renowned Golden Box workshop in New-York:
LA director and acting coach to the stars Michelle Danner will be holding two Master Intensive acting workshops in New York City.
.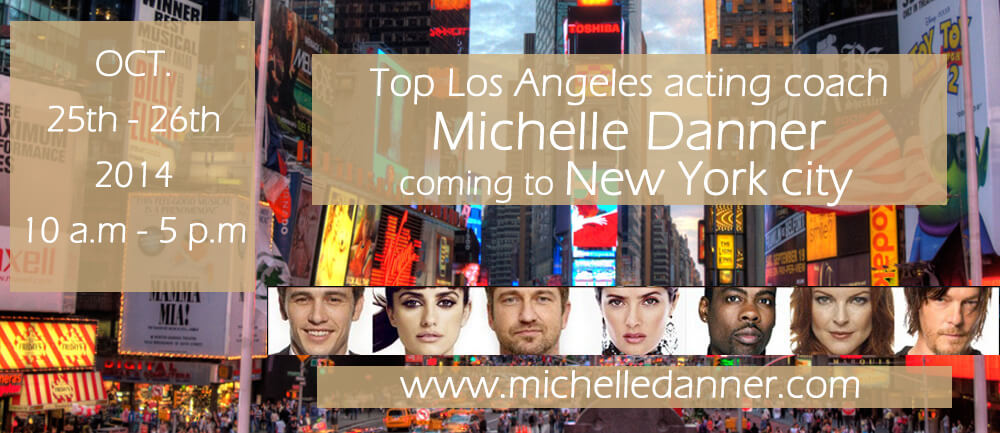 Workshop One is 'The Golden Box' Intensive – A two day in-depth technique analysis lecture which breaks down the technique used at The Acting Studio. Students will learn how to create, fleshed out, vivid and interesting characters through an intense emotional workshop which uses both lectures and exercises.
The class is supported by film clips with discussions and analyses of performances by world renowned movie actors. This class serves as more than just an acting seminar, as past students have uncovered profound insights about themselves as people and artists.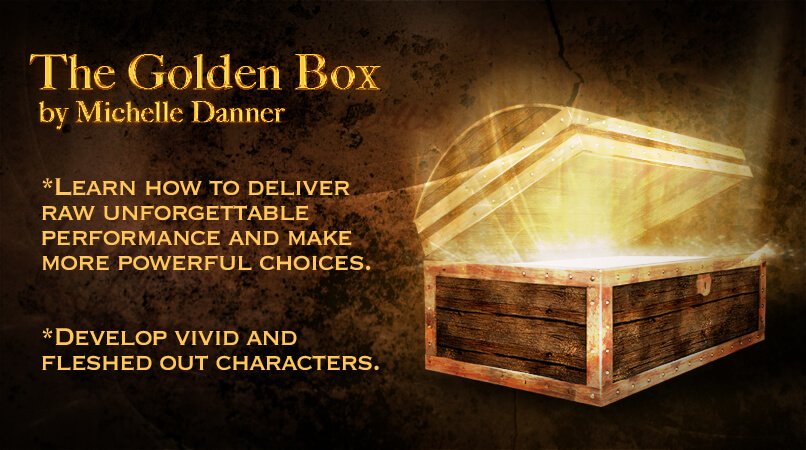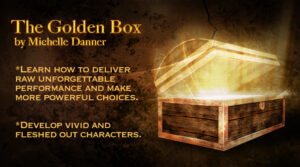 Workshop Two is 'Audition Technique' – Students will learn to stamp their signature on a character with unique choices. This intensive aims to create an ease of working in front of camera and the confidence to perform and to shine in every audition. Students will participate on camera with sides from movies and TV shows from all genres of writing, ranging from drama, comedy including sitcom, romantic comedy, slapstick and black comedy.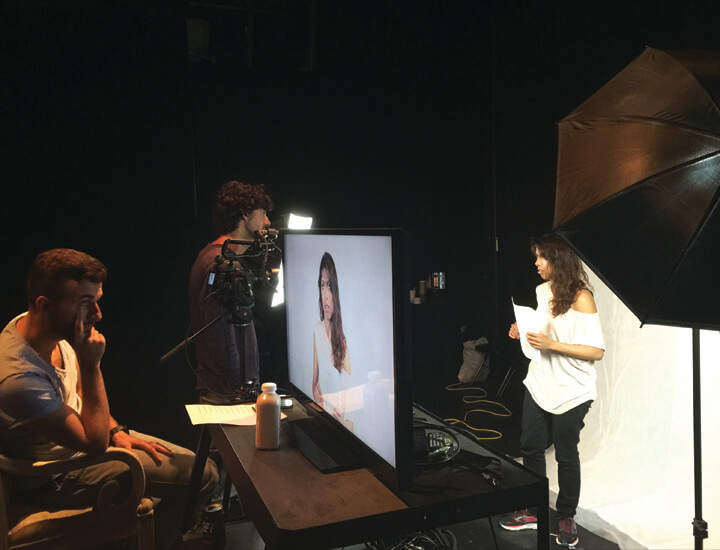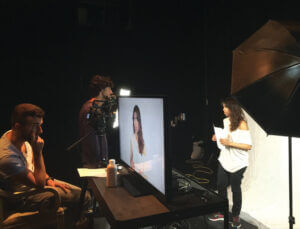 WORK AND STUDY IN HOLLYWOOD
The Michelle Danner Acting School provides a working knowledge of many powerful acting methods, and allows the student to discover a combination that works for them. Students develop a personalized process that will allow them to bring life to roles in a swift, consistent manner. The techniques are diverse and encompass the following schools of acting: Meisner, Hagen, Strasberg, Chekhov, Adler, and the Stanislavsky Technique. It also provides M1 visa sponsorship for international actors.
Michelle Danner has coached the likes of prolific actor Gerard Butler (Law Abiding Citizen and Bounty Hunter) Chris Rock, Penelope Cruz, Christian Slater, Academy Award Nominee for best actress Salma Hayek, Jamie-Lynn Siegler (Sopranos) Michael Penn (brother of Sean) Soapie star Isla Fisher, Hip Hop artiste and actor Common (Lonnie Rooshid Lynn Jnr) the multi talented instrumentalist and R&B Legend Brian McKnight, the amazing James Franco, Marcia Cross (Desperate Housewives) Catherine Bell (Army Wives) Zooey Deschanel, Gabrielle Union (co-starred with Kirsten Dunst in Bring It On) Canadian Film and TV actor Justin Charwin, British actress Justine Wadell, Rob Estes (Silk Stalkings, 90210, Melrose Place) and Rick Fox Lakers, basketball player, to name just a few of the stars that have been under Michelle's wing.
Michelle has trained personally with Stella Adler, Uta Hagen and teaches on going scene study classes at Edgemar Centre for the Arts. She was the acting coach expert on comedy on the WB show "The Starlet" and "The Tonight Show with Conan O'Brien".She produced and acted in the award-winning short Dos Corazones, which won Best Cinematography & Audience Favourite at the Malibu Film Festival. In 2006 she made her feature film-directing debut "How to go Out on a Date in Queens" which was nominated and won four LA Film Awards including Best Director. It starred Jason Alexander, Esai Morales, Ron Perlman, Kimberly Williams, Rob Estes, and Alison Eastwood. Watch the trailer for Michelle Danner's new film, Hello Herman featuring many of our international students and starring Norman Reedus.
WELL-ROUNDED CUSTOMIZED ACTING PROGRAMS
The program of Acting classes in LA vary from 1 to 4 week short-term intensives to 3, 6, or 12 months.