KOM OCH STUDERA OCH JOBBA I HOLLYWOOD MED ETT VISUM
skådespelar klasser Los Angeles, teaterkurser i Los Angeles,
Michelle Danner Los Angeles Acting School undervisar metoderna nedan:
Meisner, Strasberg, Adler, Hagen, Tchekhov och Stanislavski
Michelle Danners Acting Studio gör det möjligt för studenter att få en spännande och stödjande miljö att utforska skådespelar metoder och hur man växer kreativt och professionellt.
Du kan ansöka om ett M1 visum för att studera och jobba i skådespelar branschen i Los Angeles.
Michelle Danner har jobbat med kända talanger både privat och på inspelningar bland andra Henry Cavill, Gerard Butler, Abigail Breslin, Zooey Deschanel, Penelope Cruz, Andy Garcia, Salma Hayek, James Franco, Seth Macfarlane, Michelle Rodriguez, Isla Fisher, Luke Wilson,Emily Van Camp, Donald Sutherland, Kyle MacLachlan, Mireille Enos, Taryn Manning, Ryan Phillippe, Chris Rock, Enrique Murciano, Josh Bowman, Rita Ora, Jennifer Coolidge och många fler.
För mer information, Skype på : Edgemar.Center.for.the.Arts eller skicka ett email till: actingschool@michelledanner.com eller ring : 310-392-0815

klicka här för att se vår Facebook
______________________________________________________________________________________________________________________________________________________________________________________________________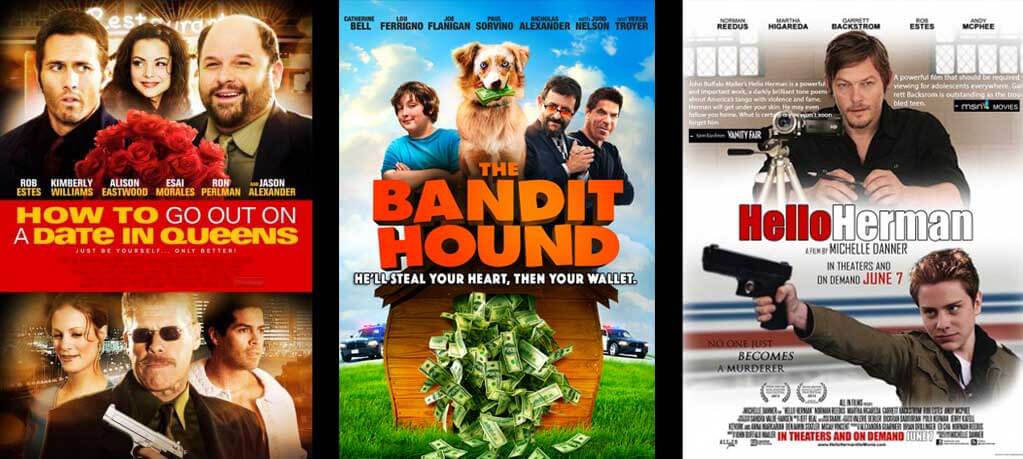 __________________________________________________________________________________________________________________________________________________________________________________________________________________
Möjligheter för studenter:
Våra studenter får möjligheten att vara en del av: film produktioner, film festivaler, teater festivaler… Kolla in våra tre hemsidor "All In Films", "Cinema At The Edgemar" och "Edgemar Center For The Arts". Studenterna har också möjligheten att gå på provfilmning och jobba på våra filmer. Dom får chansen att bygga och förbättra sitt CV med nya erfarenheter. Det är också en möjlighet att få IMDB krediter.
Klicka här för att se våra teater produktioner, och dans, musik, film, konst; allting här på skolan i Kalifornien.
Klicka här för "Hello Herman" with Norman Reedus från "The Walking Dead" & "Boondock Saints", Fängslande, Kontroversiell och underhållande.
Nuförtiden, tar många skådespelare klasser för att skapa kontakter. Våra kurser är gjorda för alla nivåer av skådespeleri med många kompetenta lärare bland annat skolans ledare Michelle Danner, som kan göra sina klasser unika enligt elevens specifika behov och mål. Vi lär ut verktygen som behövs för att nå en högre nivå och att bli mer kompetent.
All In Films är ett independent film produktions bolag. Med Ledning av Michelle Danner och Alexandra Guarnieri. Uppdraget för All In Films är att producera independent filmer av hög kvalitet att underhålla och ta upp sociala anmärkningar.
Klicka här för att se trailern till "Hello Herman".
Klicka här för att se vår Film Festival: Det är en unik möjlighet för filmer att be sedda. Deltagarna kommer få chansen att se unika filmer och få priser/award (bästa långfilm, bästa kort film, bästa dokumentär) enligt juryn och publikens val. Det är fyra dagar av glädje med speciella evenemang.
Se trailern för "The Bandit Hound" nedan, Michelle Danners senaste film med Catherine Bell, Judd Nelson och Lue Ferrigno. Det är historien om en bedårande hund, Bandit som själ pengar för att hjälpa sin adoptiv familj.
Golden Box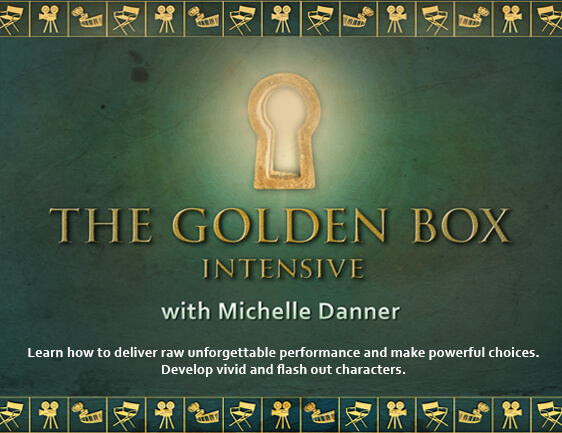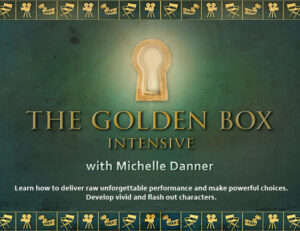 The Golden Box, en två dagars intensiv acting kurs lär skådespelare alla olika metoder och att forma en egen verktygslåda. Michelle Danners Golden Box metod bygger på Meisner, Strasberg, Adler, Hagen, Chekhov och Stanislavski metoden. Du formar din egen verktygslåda och utvecklar ett set av "skådespelar verktyg" att använda till en roll eller scen oavsett om det är film, tv eller teater. Michelle lär ut en teknik som är effektiv för skådespelare av alla nivåer.
"More"

The Golden Box fokuserar på hur man kommer ur sig själv och lär sig att leva i nuet, genom att hitta unika emotionella utlösningsmekanismer baserade på egna erfarenheter. Du kommer lära dig att få tillgång till hela ditt känsloutbud på ett ögonblick. Skådespelare runt om i världen har nått framgång från att träna med Michelle för att hon flyttar fokusen från "metoden", och hjälper skådespelare upptäcka sin egen kreativitet. Michelle kommer driva dig att växa ur agerande och in i konstärlighet.

"Less"
____________________________________________________________
Break. into Hollywood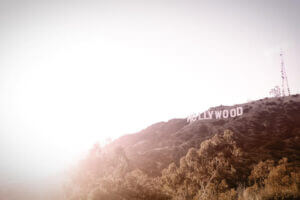 Lär dig vad som behövs för att komma igång med din karriär och att förbereda dom verktyg som behövs för att lyckas! En aktiv workshop som svarar på frågor som:
"More"


– Att skaffa en headshot och show reel som sticker ut från mängden!
– Hur man kommer in i SAG-AFTRA!
– Hur man skapar ett CV som gör så att du får jobbet!
– Hur man skaffar agenter, managers, advokater och publikationer!
– Hur casting funkar!
– Hur man utvecklar en personlig strategi för karriären!

"Less"


____________________________________________________________
Auditions for Film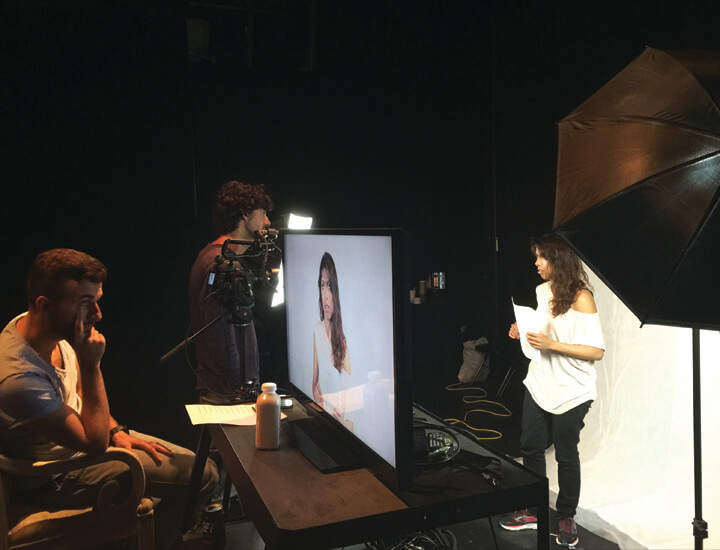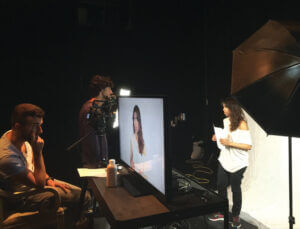 Agera Framför Kameran- Att Agera framför kameran är en konst i sig. Du måste låta fånga dom hemligaste delarna av dig själv.
"More"

Skådespelare övar framför kameran med scener från filmer, tv-serier med allt från komedi, sitcom, romantisk komedi, fars, mörk komedi, och all slags dramatik. * Uppspelning av scenerna ses på tv och stor skärm. Studenterna får lära sig att med unika val göra karaktärerna till sina egna. Denna kursen siktar på att göra dig bekväm framför kameran och få dig att lysa på varje provfilmning.

"Less"
______________________________________________________________
Voice and Speech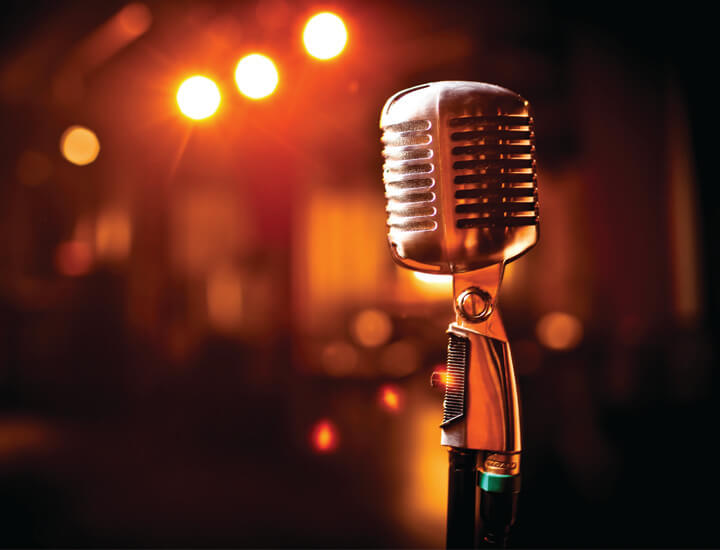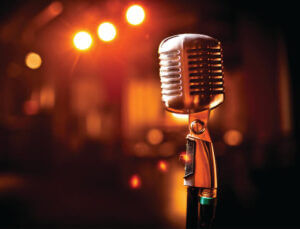 Denna kursen fokuserar på röst och textarbete med berättande tekniker och eget arbete. Vår unika metod för röst är utformad att frigöra den naturliga rösten och därmed utveckla en metod som hjälper med frihet till mänskliga uttryck, hjälper skådespelare skapa ett helkropps framträdande. När du når din inre styrka, kommer du inte bara stärka dina skådespelar talanger utan också dina jobbmöjligheter.
____________________________________________________________
Accent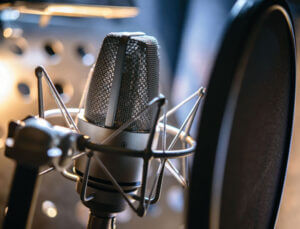 Frigör den naturliga rösten från hinder som stoppar uttryck.
"More"

Denna kursen introducerar eleven till Standard American Dialect. Skådespelare kommer att framföra en monolog- helt memorerad och framföra framför klassen med en Standard American Dialect. Den ska vara vald från en modern källa. Den moderna monologen kan vara från en film. tv-serie eller från en pjäs. Denna kursen undervisas av Barbara Bragg som har en MFA från Yale Drama School.

"Less"
____________________________________________________________
Improvisation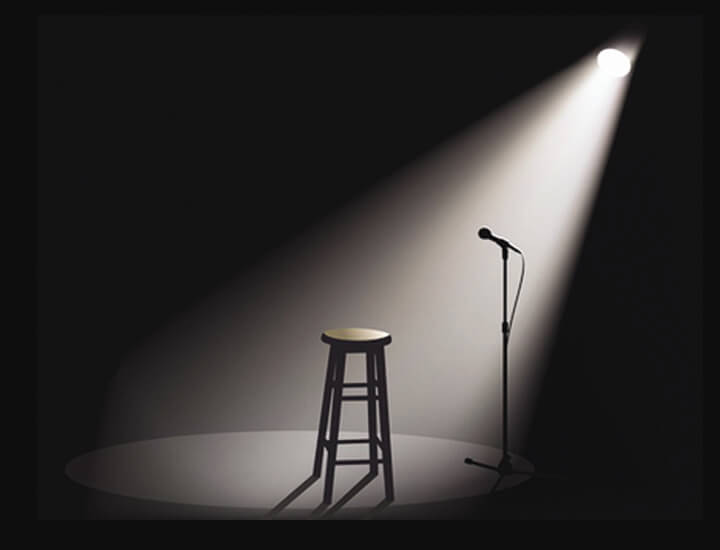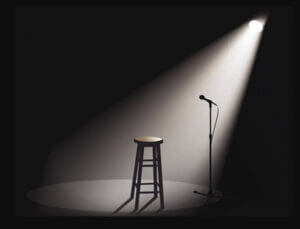 Det är ingen hemlighet att det finns en efterfrågan i branschen på skickliga improvisation skådespelare som är snabba på fötterna och tar risker med självsäkerhet.
"More"

Detta är en improvisations träning inriktad på att hjälpa skådespelare hitta outnyttjad kreativitet och förbättra sina färdigheter som konstnär. Skapa scener, ta risker och hitta unika minnesvärda val, utveckla starka och spännande karaktärer, komma ur sig själv och öppna ögonen för nya teater möjligheter.

"Less"
_____________________________________________________________
Scene Study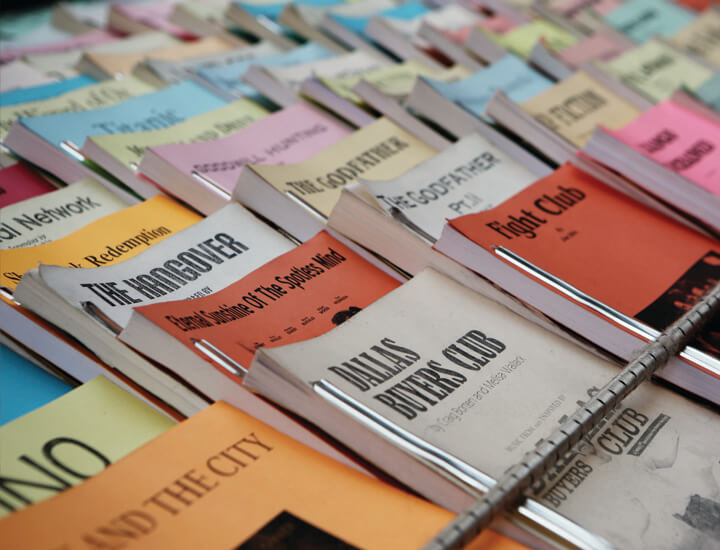 Scene Study kursen ger den bästa möjligheten för den engagerade skådespelaren att spänna sina skådespelar muskler och förbättra sitt hantverk på ett konsekvent sätt. Skådespelarna lär sig grunderna av metoder genom emotionella övningar som används till att värma upp skådespelarnas instrument, och presentera verktygen som kommer att användas i deras scenarbete.
"More"

Studenterna kommer utforska hur man applicerar bakgrunds historia till karaktärerna som dom skapar, medan man jobbar med moderna och klassiska monologer. En gång i veckan tillåts skådespelarna att testa sina kunskaper i en lekfull miljö, och upptäcka deras styrkor och svagheter med hjälp av en erfaren lärare. Fokusen ligger på att lära sig göra de bästa fysiska, emotionella och vokala valen.

"Less"
Script Analysis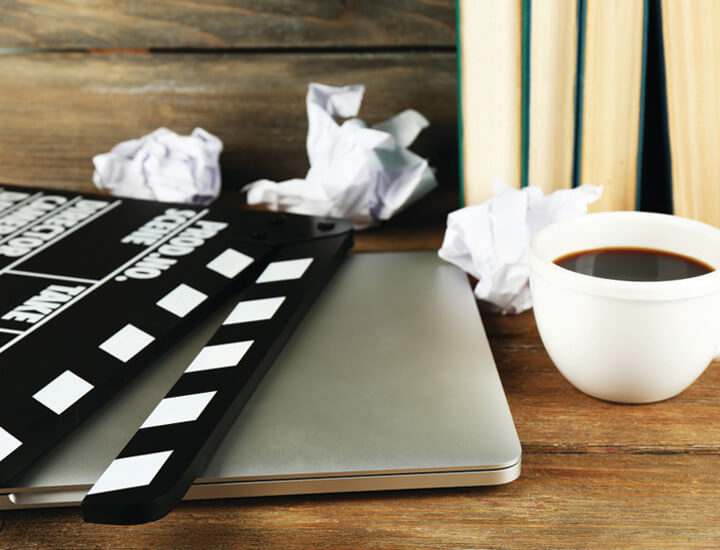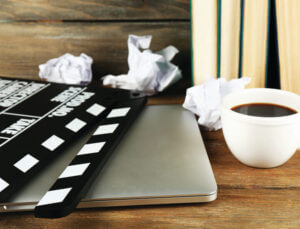 Denna kursen är för skådespelare, manusförfattare, regissörer och den som är intresserad av berättande. Manus analyser och arbete med scener från olika genras från filmmanus, tv, och pjäser som Match Point, Tootsie, American Beauty, The Talented MR. Ripley,Little Miss Sunshine, Golden Boy, The Rose Tattoo, Bridesmaids, My Week With Marilyn, and many more.
"More"
Eleverna kommer att arbete med en grundlig förståelse av hur man bryter ner berättelser, karaktärer, konflikter, och språk från dramatiska och komedi manus.
Det kommer vara djupa diskussioner om alla verktyg en skådespelare använder för att skapa sitt framträdande
Kursen kommer att hjälpa få fram dem verktyg som behövs för att bryta ner en berättelse tematiskt samt disciplin att göra betydelsefulla val oavsett om du går på provspelning för ett projekt eller redan har fått rollen. 
"Less"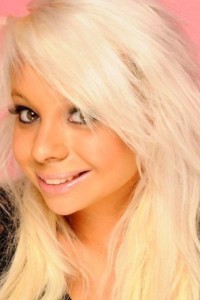 "Jag gick med 12 månaders well rounded acting conservatory och det är väldigt spännande att vara med på komedi improvisation , manus analys , audition för film och tv , kastning director workshops och breaking in to the Industry. Jag har lärt mig en skådespelar teknik speciellt för film, min starka och svaga sidor och vad jag kan göra för att förbättra mig.
Skådespelar skolan som ligger vid Edgemar Center for the Arts är bra ställe att träffa människor från branschen : från regissörer producenter etc. Dom låter eleverna att delta och närvara vid samtliga event händelser som Edgemar håller i. Jag är med i den årliga filmfestivalen kommitté och det har lärt mig affärsdelen av industrin och hur viktigt den är att kunna.
När jag tog Michelle Danner Golden box kurs blev jag förvånad över hur bra kontakt jag har med mina känslor. innan när jag har jobbat har det alltid varit svårt att vara i rätt sinnestillstånd när kameran rullar men med det Michelle lär dig och den känslomässiga resan hon ger, jag har lärt mig att ha ett känslomässigt fokus även när det pågår tusen saker runt omkring. Hon lär dig också hur man sätter alla dina "triggers" i en låda och lär dig hur man upptäcker nya.
En del av framgång att känna rätt person vid rätt tidpunkt och du vet aldrig vem du kommer att möta här . Med detta sagt rekommenderar jag starkt att gå på denna skola och lära sig skådespeleri på ett helt nytt sätt."
skådespelar klasser Los Angeles, teaterkurser i Los Angeles, top skådespelar klasser Los Angeles, skådespelar klasser i Kalifornien, teater verkstäder, skådespelar workshops i Los Angeles, skådespelar verkstäder, skådespelar coach Los Angeles, teaterskola Los Angeles, Los Angeles skådespelar skolor, teaterskola i Kalifornien, teater klasser, teaterskola,  skådespelar klass, teaterlektioner, skådespelar skolor, skolor för att skådespela