TÜRK AKTÖRLER İÇİN LOS ANGELES OYUNCULUK EĞİTİMİ
ACTING IN LA FOR TURKISH ACTORS
Okulumuz, asagidaki oyunculuk tekniklerini kapsamaktadir: Meisner, Strasberg, Adler, Hagen, Chekhov, & the Stanislavsky Technique.
Michelle Danner Acting Studio from Michelle Danner's Acting Studio on Vimeo.
Secilen ogrencilerimiz, cekecegimiz yeni filmlerde, tiyatro yapimlarinda, her yil duzenlenen film festivalimizde secmelere katilma ve oyunculuk yapma imkanlarina sahip olacaktir. Bu imkanlar ogrencilerimize CV guclendirme ve IMDB kredisi sunmaktadir. Daha fazla bilgi icin asagida bulunan linklere goz atin:
All In Films bagimsiz bir film yapim sirketidir. Michelle Danner ve Alexandra Guarnieri'nin liderliginde, All In Films'in misyonu, yuksek kalitede, bagimsiz filmler ureterek, seyircileri eglendirmeyi ve sosyal mesajlarla dusundurmeyi hedeflemektedir.
Web sitemizi ziyaret edin:
**Dogaclama siniflarimizdan, ogrencilerimiz, cektigimiz Web Serilerinde rol ve bolum bulma imkanlarina sahip olacaklardir.
"Sansursuz Hollywood" (Uncensored Hollywood): IMDB kredisi ve profesyonel portfolyo!
Michelle Danner Oyunculuk Studyosu, Edgemar Center for the Arts, Los Angeles'in en iyi oyunculuk merkezlerinden biri. Edgemar, oyunculuga baslamak, gelistirmek, ve oyunculuk yeteneklerini gelistirmek isteyen ve oyunculuk ozgecmislerini gelistirmek isteyen Uluslararasi ogrencilere sponsorluk sagliyor. M1 Vize Programi sayesinde uluslararasi oyuncular Hollywood'da calisma ve okuma imkani sahibi oluyor!
Asagidaki isimler, Edgemar Center of the Arts'da, Michelle Danner tarafindan egitilen ve yetistirilen oyunculardan sadece bir bolumu:
Fadik Sevin Atasoy, Gerard Butler, Penelope Cruz, Zooey Deschanel, James Franco, Salma Hayek, Gabrielle Union, Chris Rock, Seth MacFarlane, Michelle Rodriguez, Don Cheadle (Iron Man), Henry Cavill (Superman) ve daha fazlasi.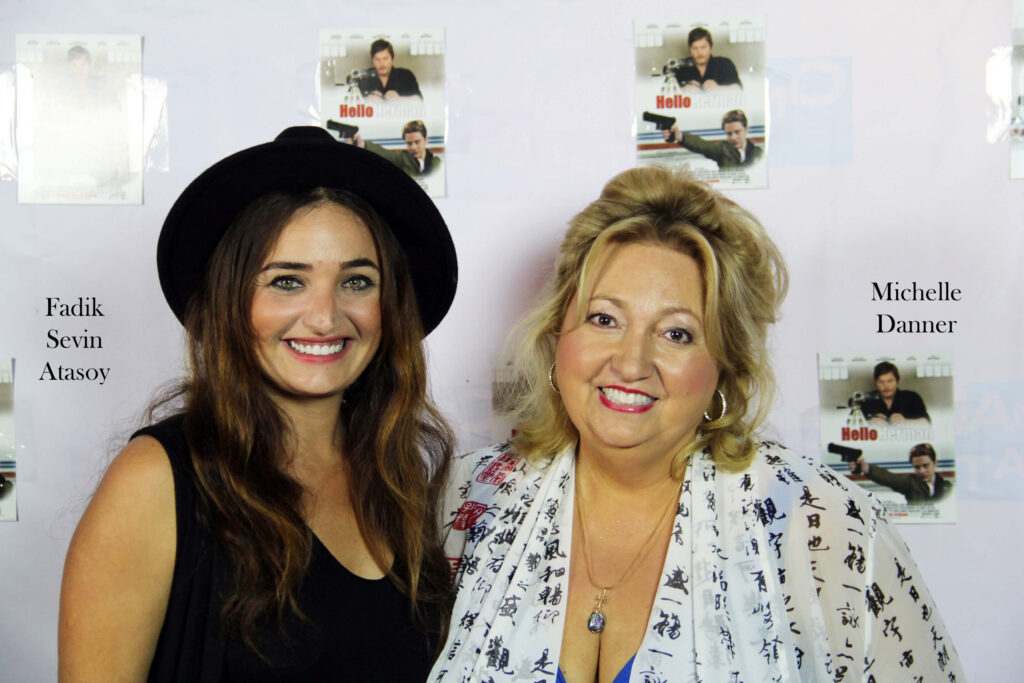 Danner; Avrupa, Kanada (Toronto & Vancouver), Dubai, Los Angeles ve New York'ta uluslararasi egitim de vermektedir. Ogrencilerimiz, sundugumuz ders listelerinden, kendilerine uygun, ve etrafli bir calisma duzenleyebilirler. MICHELLE DANNER oyunculuk teknikleri: Meisner, Lee Strasberg, Adler, Uta Hagen, Chekhov ve Stanislavsky Teknigi.
Derslerimize bircok oyuncu olarak calisan aktorler katilmaktadir. Siniflarimiz baglanti genisletmek icin bire bir ozellikte bulunmaktadir. Ozgun ve farkli seviyelerdeki derslerimizi, saygin oyuncu kocu ve Edgemar kurucularindan biri olan Michelle Danner vermektedir. Bu derslerimizi ihtiyac ve hedeflerinize gore ozellestirebilirsiniz.
Oyunculuk kariyerinizde nerede olursaniz olun, sizi bir sonraki seviyeye cikaracak araclari size sunmaktan buyuk mutluluk duyacagiz.
Sansuzsuz Hollywood (Uncensored Hollywood) – Webserisi
Sansursuz Hollywood serisi, meshur oyuncu kocunun maceralarini ve meshur olmak icin ne gerekirse yapmaya hazir olan ogrencilerinin oykusu. Dogaclama kocumuz Derek Reid tarafindan yonetilmekte olan seri, derslerimizde ogrendiklerini kamera onunde uygulama imkani bulacaktir. Her cuma yeni bir bolum yayinlanmaktadir. Webserimiz, oyunculuk okulumuz ve diger projelerimiz ilginizi cekti mi?
Bize email gonderin: info@edgemar.org www.michelledanner.com
Bilgi gunleri ve ders detaylari icin lutfen email gonderin veya arayin. 310-392-0815 ya da info@edgemar.org
Bize Ulasin:
Telefon: (310) 392-0815
Skype: edgemar.center.for.the.arts
Email: m1visaatedgemar@gmail.com
Los Angeles aktor kocu, Aktor egitimi los angeles, En iyi Los Angeles oyuncu okullari, oyunculuk egitimi, oyunculuk dersleri, oyunculuk okulu, en iyi oyunculuk okulu, en iyi oyuncu dersleri, Los Angeles Oyunculuk Okulu, top acting class