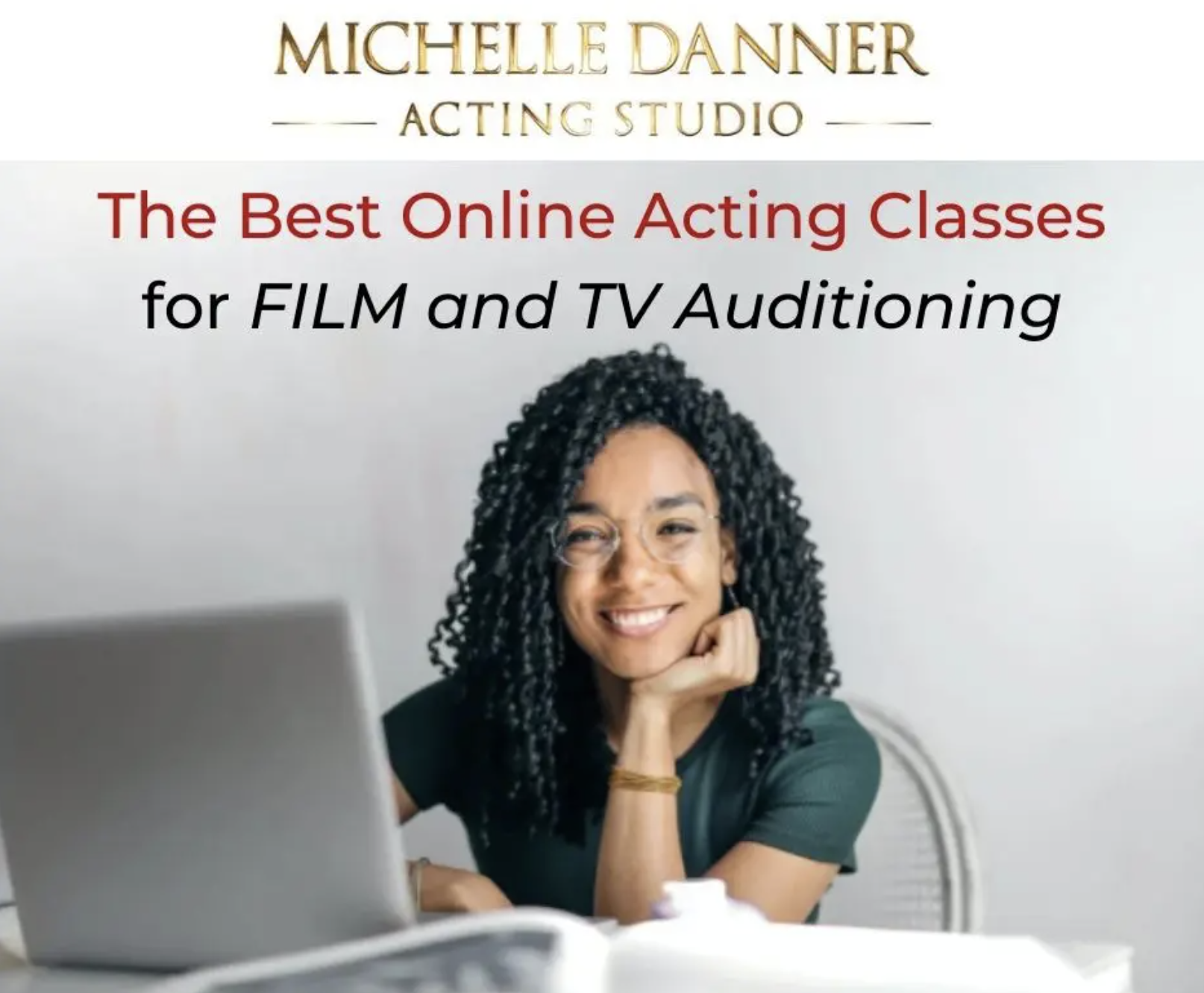 Acting Coach -online or in-person
Private virtual classes | online private classes
Work on your acting technique from comedic to dramatic material. Actors are encouraged to explore and work on great writing.
Material will be assigned ahead of time. You will form a toolbox of your own and develop a comprehensive set of "acting tools" when approaching a role or a scene whether it be for film, television, or theater. 
Accent Reduction online or Private virtual classes | online private classes
If you weren't born in America yet you're playing an American, you have to SOUND like one. Just look at all the Australian movie stars from Russell Crowe to Cate Blanchett – they all know how to speak like Americans – accent reduction has been crucial to their development and success. You will learn how speech functions and how accents develop, followed by intensive study and practice of the consonant and vowel sounds that occur in General American speech.  You will obtain a standard American accent and perform contemporary monologues from film and television.
Voice & Speech |Private virtual classes | online private classes
This class focuses on voice and text work with storytelling and solo work techniques. Our unique approach produces a full-bodied experience with Classical text and original material developed by a working actor. Access your inner strength and empower your acting skills to increase your bookings.
Film and TV On Camera – Acting Technique Auditioning |Private virtual classes | online private classes
Learn the best acting techniques for film acting & auditioning.
You will be emailed each week material from a movie or TV show from comedy to drama.
Gain confidence in front of the camera and build all the skills you need to launch your acting career.
The Best Acting Coaches in Los Angeles
We asked actors to list the most influential acting coaches in Los Angeles. 
Below are some of the best acting coaches in Los Angeles.
See how you can learn from the best acting coaches in LA.
The Top Acting Coaches in Los Angeles learn more and find the best 

private coaching

.

 Find the acting coach that's right for you and your budget! 

A good private acting coach can be invaluable in helping you to develop your talent, find the right roles for you and improve your auditioning skills. Acting coaches and classes are important if you want to ace your audition.
The 
best acting class
, and a great acting lesson is easy to find in Los Angeles call us 310-392-0815.
Acting lessons or an acting school. If you are in Los Angeles or the North Hollywood area, there are many great acting coaches to choose from.
Email us at actingschool@michelledanner.com
Michelle Danner teaches acting classes, masterclasses, and offers private coaching.
Scene study | Private virtual classes | Acting coach online private classes
Will focus on script analysis, the world of the play wright, finding your authentic self in the works, connecting to your partner, and living moment to moment. This class gives the actor a safe place to take risks, face challenges, stretch outside their comfort zones, unleash their imaginations, and keep their bodies/voices/minds alive and finely tuned thru relaxation, breath exercises.

Meisner Technique | Private virtual classes | Acting coach online private classes
Learn one of the acting techniques that helps create powerful and truthful actors! You will learn the foundation of Sanford Meisner: exercises in repetition independent activities, emotional preparation & scene work. The second half of the class consists of scene and monologue work, during which time you will apply what you have learned in the exercises to your roles.Improvisation |Private virtual classes | online private classesLearn to think on your feet, have fun, and get out of your head through fun improvisational games and exercises. Join our improv community:Learn to stay in the moment, roll with any sudden changes and think quickly on your feet, makes any person both a better performer and more adept in social interactions.Learn the skills that will make you more confident, creative, and make you better at public speaking and social situations.Discover characters you never knew you could play by being thrown into situations where you don't have time to think.
The Stanislavski Technique | Private virtual classes | online private classes
The Stanislavski method is a set of techniques used by actors to portray emotions on stage by putting themselves in the place of the character. He believed in naturalistic performances that were as realistic as possible, and invented techniques that you can use to be a well-trained actor.
Stella Adler Technique |Private virtual classes | Acting coach online private classes
You will learn the Stella Adler technique and explore the language and principles of Stella Adler's approach to acting, including action, circumstance, and justification. You will develop a foundation from which to build yourself as an actor. Stella Adler believed that an actor's talent lies within his imagination. She trained with Stanislavsky and studied the method but didn't believe that an actor needs to relive past experiences to connect with the character.

We also offer interview preparation for high school admissions. Preparing for private school interviews. We can guide your child leave a lasting impression in virtual interviews or in person interviews. Private school admissions. Please call me when you have a chance so we can see what acting classes best fit you. To learn more about the acting training and acting lessons in person and online you can reach us at 310-392-0815. best acting coaches in LA
You'll learn how to stand out in auditions, relate to roles, break into the industry, and so much more at Michelle Danner Acting Studio. Explore our course offerings that include private one-on-one training sessions, summer camps, workshops, classes, and more.
Contact us today to get started and reach your acting goals!
Check out the best acting classes in Los Angeles and the best acting teachers
Phone: 310.392.0815 Email: actingschool@michelledanner.com
10820 W Washington Blvd, Culver City, 90232
Join us and learn more about our Los Angeles Acting Workshops.
Our acting school offers acting workshops in LA.
We are considered one of the Top Acting Schools in Los Angeles.