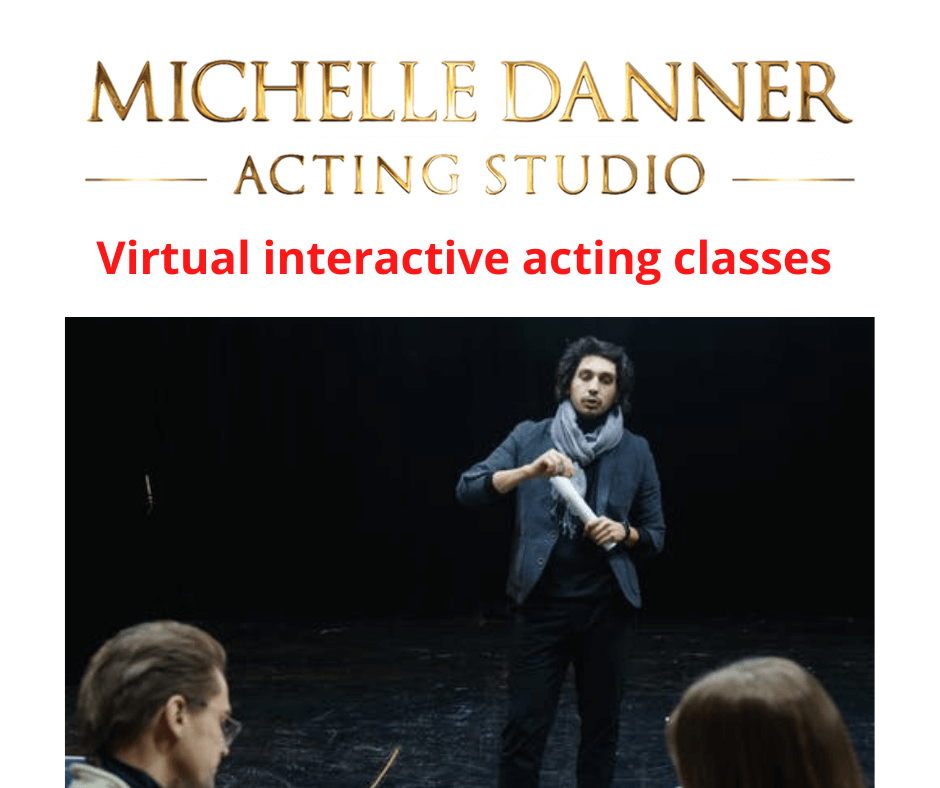 Auditioning for Film and TV On Camera – virtual acting classes
Practice in front of the camera with sides from movies & TV.
Actors will be given sides from movies and TV shows ranging from comedy, sitcom, romantic comedy, slapstick, black comedy, and all genres of dramatic writing. Students learn to stamp their signatures on a character with unique choices. These virtual acting classes aim to exercise an ease working in front of the camera and the confidence to perform and to shine in every audition. Online Acting Classes – CREATE from ANYWHERE in the world!
Interested in acting classes in Los Angeles or online acting classes ?
Get LIVE interaction with your virtual acting coach and your classmates. You can reach our acting school in Los Angeles at (310) 392-0815. Let us know if you have any questions about in-person classes in Los Angeles or virtual acting classes, or email us at actingschool@michelledanner.com
Free online acting classes are not available but we do have discounted online acting courses and beginner acting classes.
CLICK HERE FOR ONLINE ACTING CLASSES
CLICK HERE FOR ONLINE ACTING CLASSES FOR KIDS AND TEENS