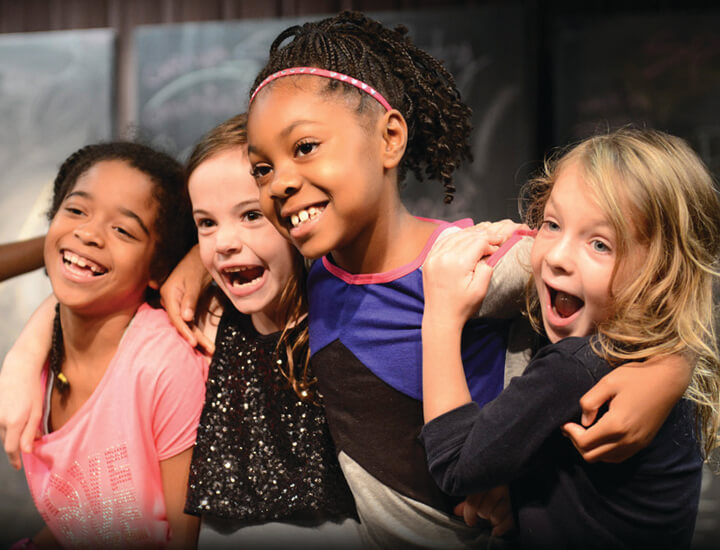 Gain greater self confidence & improve your public speaking skill as well as your auditioning technique.
The On-camera class that prepares students to be in command of their auditions, stand out, make bold choices and get them the call back! Students work with original sides, specifically written with emotional switches and challenges to expand their range as actors. Fun games and tools of the trade and on camera playbacks are covered to prepare them for auditioning and provide a fun secure environment for them to grow in their craft!
Opportunities for Students
Our students have the ability to be part of the following:  film productions, film festivals and/or theater productions, take a look below at the 3 different websites: All in Films, Cinema at the Edge and Edgemar Center for the Arts. Students have the opportunity to audition for acting parts or work/intern on our latest movies, audition for the various theater productions, and participate in our yearly film festival.  These opportunities give students the chance to build their resumes and IMDB credits, through practical training. Below are links to the websites you should check out for more information:
All In Films is an independent film production company. At the helm are Michelle Danner & Alexandra Guarnieri. The mission of All In Films is to produce high-quality, independent movies geared to entertain & spark social commentary.
Author Bio:
Michelle Danner has coached many A-List Actors privately and on set including Gerard Butler, Chris Rock, Jamie Lynn Sigler, Penelope Cruz, Michael Pena, Isla Fisher, Common, Salma Hayek, Brian McKnight, James Franco, Marcia Cross, Christian Slater, Catherine Bell, Zooey Deschanel, Gabrielle Union, Justine Wadell, Rob Estes, Rick Fox, among many others.
She has directed and acted in over thirty plays and musicals in New York and Los Angeles. Her favorite acting credits include Tennessee William's The Rose Tattoo.

To meet with Michelle Danner in person and sign up for
los angeles acting classes
 or the   
Best Improv Classes in LA
Contact the acting school for acting classes for kids call 
310-392-0815
or email us at actingclass@michelledanner.com
The Michelle Danner Los Angeles Acting School's philosophy is that artists can draw upon all different acting techniques from Meisner, Strasberg, Adler, Hagen, Chekhov, & the Stanislavsky Technique and form a toolbox of their own, their very own Golden Box.
She is a renowned acting coach and works with many A-List Actors privately as well as on set. These include James Franco, Penelope Cruz, Salma Hayek, Zooey Deschanel, Chris Rock, Gerard Butler, Seth MacFarlane, Melanie Brown, Jamie Lynn Sigler, Verne Troyer, Grant Bowler, Kate Del Castillo, Michael Pena, Catherine Bell, Gabrielle Union, Rob Estes, Rick Fox, and Michelle Rodriguez and many others.
Michelle trained with Stella Adler and Uta Hagen.