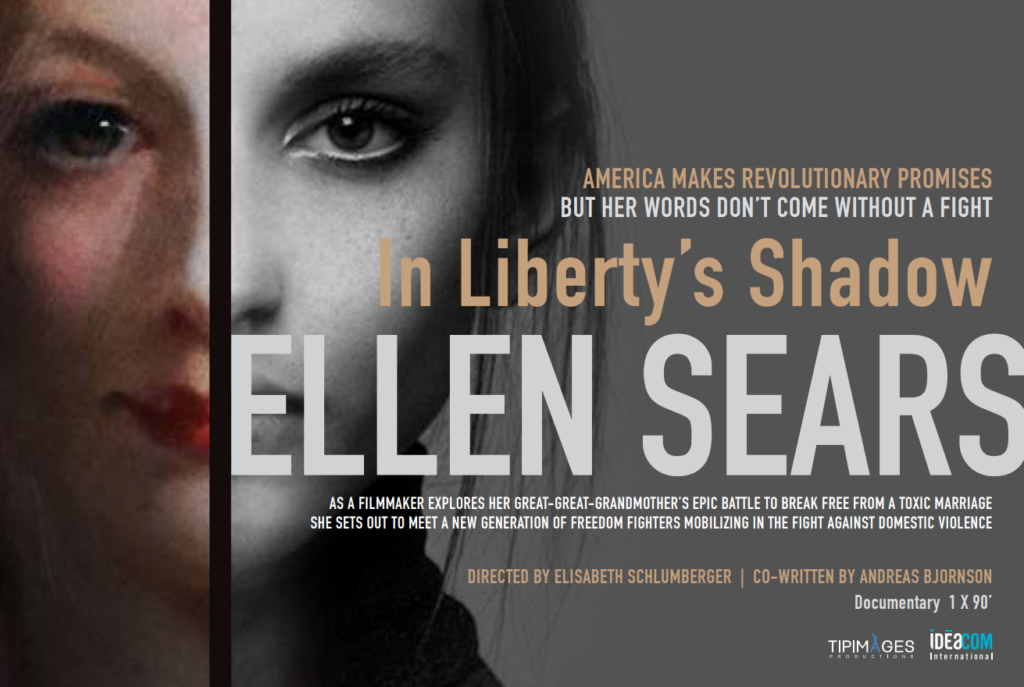 Casting call for a documentary trailer on November 7th at Mels Studio in Montreal.
We are looking for two actresses to embody victims of domestic abuse on a virtual 3-D set.
20-25 year old to play a Boston-born young woman in the 19th century.
White anglo saxon. English speaking without a foreign accent.
35-40 year old, all origins. English speaking. Foreign accent accepted.
Please find below information on the film project. Non Union.
Elisabeth Schlumberger
12 rue des Châtaigniers
92140 Clamart,
France+33685229984
Retracing a centuries-old family scandal that tore the country apart, filmmaker ELISABETH SCHLUMBERGER asks: What will it take to protect women from their abusive spouses—once and for all?
In Canada—and in many European countries—mental cruelty has finally been recognized as a domestic crime. But incredibly, that's only true in three U.S.
states—Hawaii, California and Connecticut. American lawmakers are sounding the alarm. Because if 'coercive control'—the silent partner of domestic
abuse—isn't codified nationwide as a crime, then victims will remain in a vicious cycle without legal protection. After all, why would anyone reach out for
help if they know it isn't there? That doesn't sit well with filmmaker ELISABETH SCHLUMBERGER. In 1840, her great-great grandmother—18-year-old Boston socialite
ELLEN SEARS—fought an epic battle for custody that brought her husband's mental cruelty into the spotlight. And resulted in a landmark verdict that—for the first time in history—recognized this covert abuse as a crime. And yet—in the nearly 200 years since—why hasn't America gone the distance?
And with her foundational principles of justice and equality for all—why hasn't Lady Liberty kept her word?
Traveling through time, ELISABETH SCHLUMBERGER retraces ELLEN SEARS' historic battle to break free from her abusive husband. And—through a foreigner's contemporary lens—tracks down the front-line activists and lawmakers determined to secure the legislation
that will allow victims of intimate partner violence to break the silence. For good.
1840- 2022
Pregnant, terrified and on the verge of a breakdown, ELLEN SEARS runs for her life. Escaping from a gilded cage on the Swiss Riviera, she heads first to the American Embassy in Paris. And then sails back to the US to take refuge in her powerful father's Boston home. But ELLEN can't outrun the law or her abusive husband. And—when she gives birth to a son and refuses to return to Switzerland—all hell breaks loose.
Amid an all-out tabloid war and a raging debate that shakes the patriarchy to its core, a nasty trans-Atlantic showdown over custody rocks the nation.
And—in the very Philadelphia courtroom where the Declaration of Independence was signed—ELLEN's brave testimony brings the suffering and humiliation of women into the global spotlight. Nearly 200 years later, her great-great-granddaughter explores the forgotten legacy of this unlikely champion
who paved the way for an epic struggle that continues to this day.
Call or email us to take classes with our acting school: 310 392 0815 or actingschool@michelledanner.com
Michelle Danner is a film and stage director, an author, and a world-renowned acting coach. She teaches the Golden Box Acting workshops in South America, Europe, Canada, Dubai, New York, and Australia.
Michelle has taught acting for the last 29 years and has worked with many A-List Actors privately and on set such as Henry Cavill, Gerard Butler, Abigail Breslin, Zooey Deschanel, Penelope Cruz, Andy Garcia, Salma Hayek, James Franco, Seth Macfarlane, Michelle Rodriguez, Isla Fisher, Luke Wilson, Emily Van Camp, Donald Sutherland, Kyle MacLachlan, Mireille Enos, Taryn Manning, Ryan Phillippe, Chris Rock, Enrique Murciano, Josh Bowman.

Check out the acting school in los angeles,california and the drama schools in la
This best acting schools in California offers the following acting classes
one year acting courses includes:
-Breaking into Hollywood
– Stella Adler Technique
– Meisner Acting Technique
– The Stanislavski Method
-Uta Hagen
– Demo Reel
– On camera acting classes
– Voice & Speech Class
– Script analysis
– Musical theatre classes Los Angeles
– Accent Reduction Classes
– Scene Study Class– Beginning/Intermediate/ Advanced
best drama schools with Acting Classes for Beginners
Check out our acting school in los angeles california and acting school Los Angeles
Learn Acting at one of the best acting schools in california
10820 Washington Blvd, Culver City, CA 90232
Drama Schools in LA Phone: 310.392.0815
Email: actingschool@michelledanner.com