La profesora actoral visita Panamá para dictar el taller de actuación The Golden Box (La caja dorada)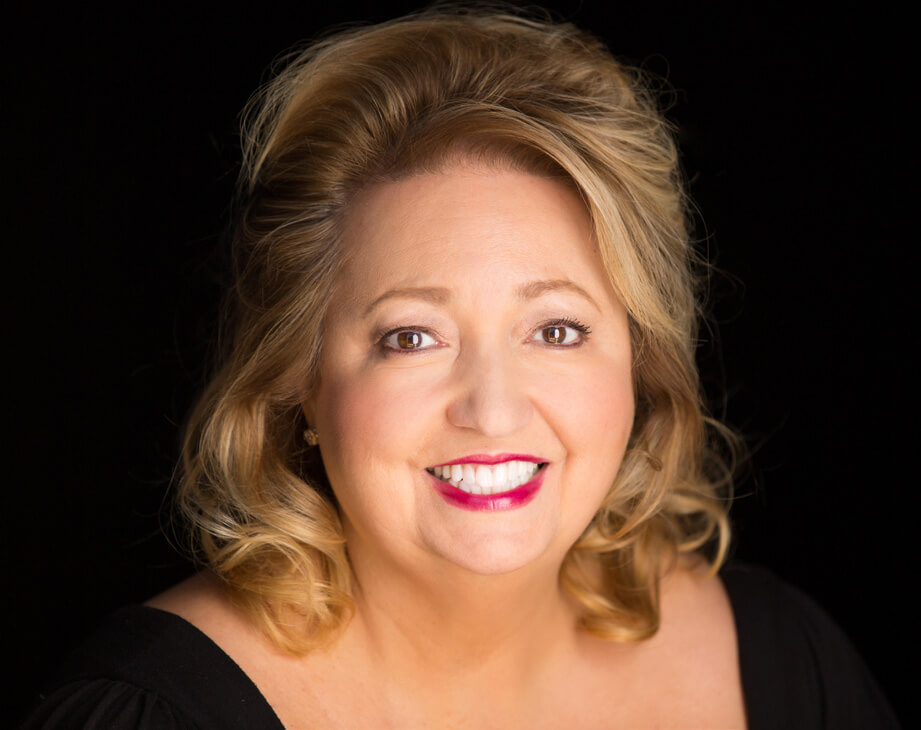 Michelle Danner
, actriz y directora, quien ha entrenado a actores reconocidos en privado y en set, entre estos James Franco, Penélope Cruz, Salma Hayek, Zooey Deschanel, Chris Rock, Gerard Butler y Seth MacFarlane, dictará en Panamá un curso de actuación el 2 y 3 de septiembre.
¿CÓMO Y CUÁNDO EMPEZÓ EN LA INDUSTRIA DE HOLLYWOOD?
Estaba actuando en Los Ángeles en los 90 y varios actores me pedían que los entrenara. Me di cuenta de que era muy buena en eso y que realmente estaba ayudando a actores a obtener partes en varias categorías. Luego de esto, recuerdo específicamente que estaba en la playa en Malibú (siempre es en la playa donde hago decisiones grandes de mi vida), cuando tomé la decisión de enseñar.
¿A QUÉ LE ATRIBUYE EL ÉXITO DE CONVERTIRSE EN ENTRENADORA DE ARTISTAS DE LA TALLA
DE SALMA HAYEK, PENÉLOPE CRUZ, GERARD BUTLER Y CHRIS ROCK, ENTRE OTROS?
Yo enseño una técnica, les doy nuevos instrumentos para agregar a la colección de talentos de cada artista que viene a mí. Constantemente estoy inspirada por otros artistas. Trato de pasar mucho tiempo yendo a festivales de cinematografía, ver espectáculos de Broadway, viajar internacionalmente para enseñar, y conocer a otros artistas e intercambiar ideas creativas. Pero pienso que lo que en verdad me hace exitosa es que siempre estoy tratando de crecer como artista y aprender yo misma; también soy un estudiante. Ahorita estoy escribiendo y trabajando en nuevos proyectos, lo cual siempre va mas allá de mis metas.
DURANTE SU EXPERIENCIA CON ARTISTAS CONOCIDOS, ¿CUÁL HA SIDO EL MAYOR RETO AL MOMENTO DE ENTRENARLOS?
Cuando trabajas con actores famosos, actores que han ganado óscares, tienes que aceptar que hay algo que ellos ya saben muy bien, y ayudarlos significa tratar de hacerlos ver opciones o tomar decisiones que a lo mejor antes no pensaron. Muchas veces son exitosos porque son excepcionales haciendo determinadas cosas, y que ellos tomen riesgos y se atrevan a realizar cosas diferentes, resulta escalofriante. Fortalecerlos, retarlos e inspirarlos a tomar esos riesgos, a veces es algo retador.
¿QUÉ PELÍCULAS HA PRODUCIDO Y ACTUALMENTE EN QUÉ TRABAJA?
He dirigido y producido tres películas: Cómo salir en una cita en Queens , Hola Herman , y El Bandido Sabueso. En este momento estoy trabajando en dos películas. Una es de acción política llamada Peril of a Godsend y la otra es de suspenso supernatural llamada Impulsos Malos ('Bad Impulse'). Una de las películas será grabada este año y la otra, para el próximo.
¿CUÁL CONSIDERA QUE ES SU MISIÓN EN LA VIDA?
Tengo varias misiones en mi vida. Ser una mamá genial, ser una maestra excepcional y contar historias que puedan contribuir con la humanidad (ser una gran cuentista).
Voy a enseñar 'La Caja Dorada' dos días intensivos de actuación. Este taller enseña diferentes técnicas de actuación y herramientas que se pueden usar para formar su propia caja de herramientas. Ayudo a desarrollar técnicas de actuación que se pueden usar en un rol o escena, sin importar si es cinema, televisión o teatro. Estas técnicas de actuación están basadas en las creaciones de Meisner, Strsber, Adler, Hagen, Chekhov y Stanislavsky. Traigo todos los elementos del arte y ayudo a actores a descubrir su creatividad y pasión por este trabajo. La clase es apoyada por análisis y discusión de varios filmes con actuaciones de Meryl Streep, Judi Dench, Anthony Hopkins, Al Pacino, Marlon Brando, James Dean, y muchos otros actores.
¿EXISTE UNA FORMA ESPECIAL PARA PREPARARSE COMO ACTOR?
Sí, por supuesto. Hay técnicas que yo enseño en 'La Caja Dorada' para prepararse como actores, incluyendo cómo analizar un guión y cómo crear personajes inolvidables.
¿QUÉ CONSEJOS PUEDE DARLE A AQUELLOS QUE DESEAN SER ACTORES O ACTRICES, PERO ENFRENTAN DIFICULTADES DIVERSAS?
Nunca te des por vencido. Nunca dejes que nadie te diga que no puedes hacerlo. Tú tienes algo que decir y debes luchar contra cualquier obstáculo para llegar a donde deseas. Necesitas asegurarte de que eres escuchado.
'LA CAJA DORADA' LLEGA A PANAMÁ
El taller The Golden Box (La Caja Dorada) es organizado con el fin de ofrecer entrenamiento profesional al talento nacional y dar a conocer y recaudar recursos para proyectos como 'iCine, iDeas en Positivo', señala Eric Quintero Cedeño, director ejecutivo de Ideas Media Org., organizadores del evento.
Detalla que el taller también busca impulsar 'la nueva producción audiovisual el Documental sobre Cetáceos: Panamá el recorrido de las Ballenas, en conjunto con la Universidad Marítima y otras ONG, el cual se enfoca en dar a conocer al mundo el compromiso que tiene Panamá en la conservación de esta especie'.
Pueden participar productores y directores, actores profesionales o aficionados y estudiantes del medio. Tendrá la participación de asistentes de Costa Rica, Colombia y España.
El taller se ha dictado en Europa, Toronto, Vancouver, Dubái, Nueva York y países de Latinoamérica.