Apply for a int. student visa to study Acting in Los Angeles.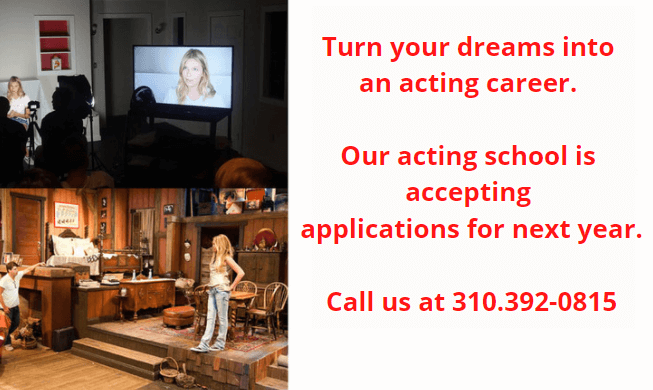 F-1 Visa and M-1 visas Students in the US could transfer to a school offering in-person classes to maintain their legal status.


The Los Angeles acting conservatory at the Michelle Danner Acting School issues The I-20 form. This will allow you to apply for the F-1 student Visa. We offer Short & Long term Well Rounded Acting Intensives for beginner, intermediate & advanced Int. students looking to study Acting in hollywood to make their dreams come true.
You will be learning the Meisner, Strasberg, Stella Adler, & the Stanislavski acting techniques. You will learn to apply them to your auditions and film or television work. In addition, our studio will teach you about the show business and the roadmap to working in the industry. Learn Acting at one of the Best Acting Schools in the U.S.

Call the acting school at 310.392.0815 and email us at losangelesactingconservatory@gmail.com

Mission of the Acting school Los Angeles:
The Los Angeles Acting Conservatory recognizes that every actor is unique. You will develop a comprehensive set of acting tools. Your very own "Golden Box" that you can use at any time when approaching a role or a scene. Whether it be for film, television, or theater. Int. students looking to study Acting.
Our Acting School provides a creative and pro-active environment. That fosters you to be ready to work in the film, television and theater industry.
**As an actor of The Los Angeles Acting Conservatory you will learn how to market yourself as an actors and learn about the business of acting.

Current adress:
10820 W Washington Blvd, Culver City, 90232