Abigail Breslin, Luke Wilson, Andy Garcia & Donald Sutherland Star In Courtroom Drama 'Miranda's Victim' From Director Michelle Danner.
The new movie, written by J. Craig Stiles and George Kolber, will tell the true story of Trish Weir (Breslin). She was kidnaped and sexually assaulted by Ernesto Miranda in 1963. While committed to putting her aggressor in prison, Trish's life gets destroyed by the American legal system. Triggering a law that transforms the nation.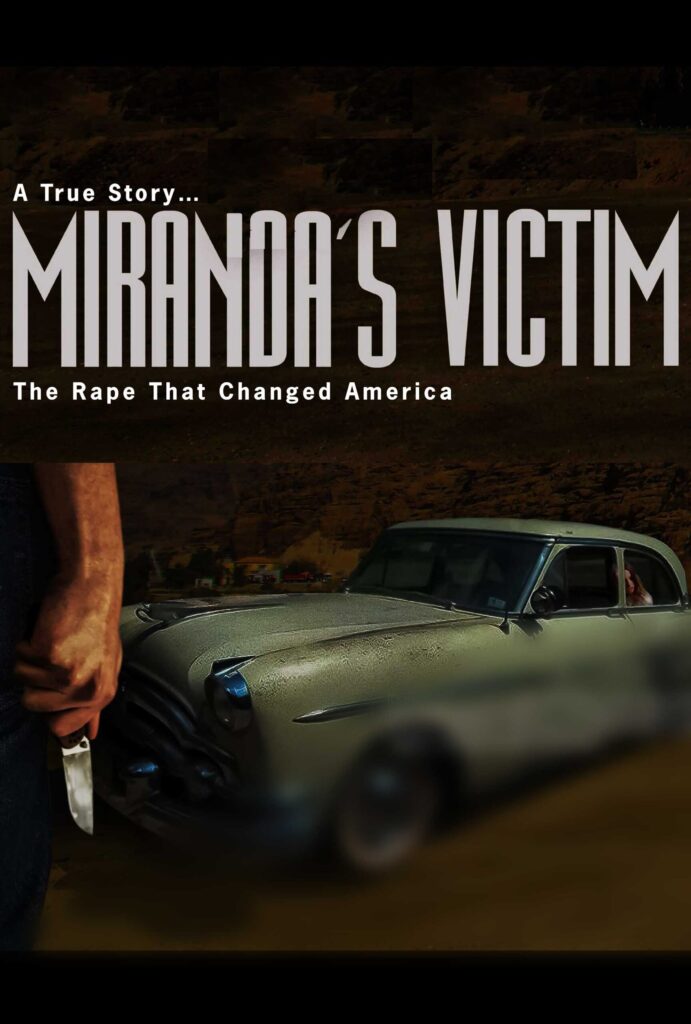 The new movie "Miranda's Victim" stars Breslin ("Zombieland: Double Tap," "Little Miss Sunshine"), 26, as Patricia Weir. She is the rape and kidnapping survivor in Phoenix, Arizona.
Andy Garcia is known for his Academy Award-nominated performance in The Godfather Part III. He also had a memorable turn in the star-studded Ocean's Eleven films. Garcia's next few movies will be HBO Max's Father of the Bride, What About Love with Sharon Stone. Also Liongate's The Expendables 4.

Donald Sutherland has received an Academy Honorary Award, in addition to being an Emmy and Golden Globe Winner. He also won a Genie Award for his performance in Threshold. Sutherland will soon be seen in the Blumhouse horror film Mr. Harrigan's Phone for Netflix. And the animated movie Ozi-Voice of the Forest from Appian Way.

Miranda's Victim is Danner's seventh directorial project, following the action-thriller The Runner.

Michelle Danner's previous film concerned a troubled teen who is forced by the police to go undercover. He needs to expose a dangerous drug kingpin. It stars Edouard Philipponnat, Cameron Douglas, Elisabeth Röhm, Eric Balfour, and Nadji Jeter. It is scheduled for release this year after a successful run on the festival circuit. The Runner has won prizes at the Ferrara Film Festival (Best Feature, USA), L'Age d'Or International Arthouse Film Festival. Los Angeles Film Awards (Best Narrative Feature, Best Thriller, Honorable Mention: Actor in an Indie Film). Montreal Independent Film Festival (Best Female Director), Paris Film Festival (Best Thriller), Vancouver Independent Film Festival (Best Female Director). New movie.
Michelle Danner, one of the world's most renowned acting coaches
Michelle Danner is a film and stage director, an author, and a world-renowned acting coach. She teaches the Golden Box Acting workshops in South America, Europe, Canada, Dubai, New York, and Australia. Michelle has taught acting for the last 29 years and has worked with many A-List Actors. Privately and on set such as Henry Cavill, Gerard Butler, Abigail Breslin, Zooey Deschanel, Penelope Cruz, Andy Garcia, Salma Hayek. James Franco, Seth Macfarlane, Michelle Rodriguez, Isla Fisher, Luke Wilson, Emily Van Camp, Donald Sutherland, Kyle MacLachlan, Mireille Enos. Taryn Manning, Ryan Phillippe, Chris Rock, Enrique Murciano, Josh Bowman.
She is the Founder of the Los Angeles Acting Conservatory in Culver City. Michelle made her Feature Film Debut in 2006 with "How to go out on a Date in Queens". Her second Feature "Hello Herman", starring Norman Reedus. It premiered at the Hollywood Film Festival. Her Film "Bad Impulse" will be released in December 2020. She is in Postproduction for her new Film "Miranda's Victim" starring Abigail Breslin, Ryan Phillippe and Donald Sutherland. She has several Projects in development, including "Starstruck" which will go into Production in 2022. Her latest Film "The Runner" won countless awards. It will be released by Saban Films in August 2022.
Michelle Danner ACTING SCHOOL
Top Acting Schools in Los Angeles
Below is a list of some of our acting classes: Demo Reel|On camera acting classes| Scene Study Class. Beginning/Intermediate/ Advanced Acting Classes for Beginners| Voice & Speech Class| Improv Classes Los Angeles| Script analysis– Musical theatre classes Los Angeles| Accent Reduction Classes|Private coach Acting Workshops: Breaking into Hollywood Summer Camps Los Angeles|acting classes for kids|Acting Classes for teens Acting auditions for teen and kids
KIDS ACTING CLASSES & ACTING SUMMER CAMPS
Check out our acting classes Los Angeles and acting school Los Angeles. Learn Acting at one of the Best Acting Schools in Los Angeles
Phone: 310.392.0815 Email: actingschool@michelledanner.com