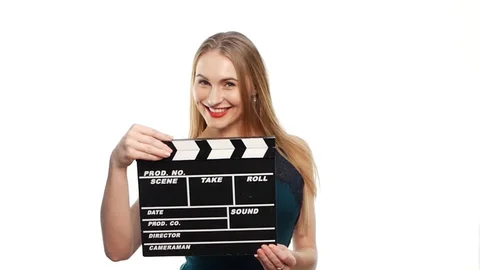 ATTENTION MICHELLE DANNER ACTING STUDENTS
NON UNION PAID ACTING JOB ONLY FOR STUDENTS FROM THE MICHELLE DANNER ACTING STUDIO
I have attached a job description outlining what this Company is looking for. This is an AI research project. Realeyes is an AI data company, and we use state of the art technology to understand human emotion in regard to how people relate to and engage with forms of technology and content (be it advertising, commercials, etc). This project seeks to improve our AI capabilities to create life-like avatars capable of expressing accurate human emotion. One major note, in light of some of the hesitation there can be around working with AI: The likeness and voice will be used to train an AI database for creating these lifelike, emotional images. However, the individual likeness of an actor will not be used for any commercial purposes.
This project seeks to improve AI Capabilities.
Survey link: https://www.surveymonkey.com/r/AIagent1000
If you have no experience in Acting, but you are a interested and want to take some classes, please click here

Start Your Career with Acting Classes for Beginners
Our acting classes for beginners offer those looking to explore this art form to build a strong acting foundation. You'll learn acting techniques, script analysis and character development, and more. What makes our classes the best acting classes in Los Angeles is that we teach every style, acting technique, tool, and method in the business. Most schools or classes focus on one technique or method, but Michelle Danner Acting Studio offers a range of tools tailored for your unique talents. Get started with our acting classes for beginners and contact us today!
We train our actors to succeed in the Hollywood market by providing a well rounded education that includes the intensives taught by Michelle Danner the Breaking into Hollywood.
We can create a budget based intensive depending on how long you'd like to study.
BELOW ARE SOME OF THE CLASSES WE OFFER:
Scene Study and script analysis
Auditioning for Film and Television on camera
Voice & Speech
Improvisation – Beginner and Advanced available
Accent Reduction
Acting Techniques-8-12 weeks / Learn to apply these techniques to your very own toolbox called "The Golden Box"
Meisner acting Technique – Level 1 – 4
Stanislavski acing Technique – Level 1 – 4
Stella Adler acting Technique – Level 1 – 4
Uta Hagen acting technique -Level 1-4
The Method acting technique-level 1-4
Electives
Musical Theater
Stage Combat-learn how to fight in action scenes.
Additional Workshops
Acting Demo Reel
Make a Short Film
CALL 310 392 0815 OR EMAIL ACTINGSCHOOL@MICHELLEDANNER.COM
NON UNION PAID ACTING JOB