ACTING TECHNIQUES : STELLA ADLER TECHNIQUE
xx
Stella Adler technique is one of the most important acting techniques to study for an actor. Stella Adler believed that an actor's talent lies with his imagination. She trained with Stanislavsky and studied the method, but didn't believe that an actor needs to relive past experiences to connect with the character.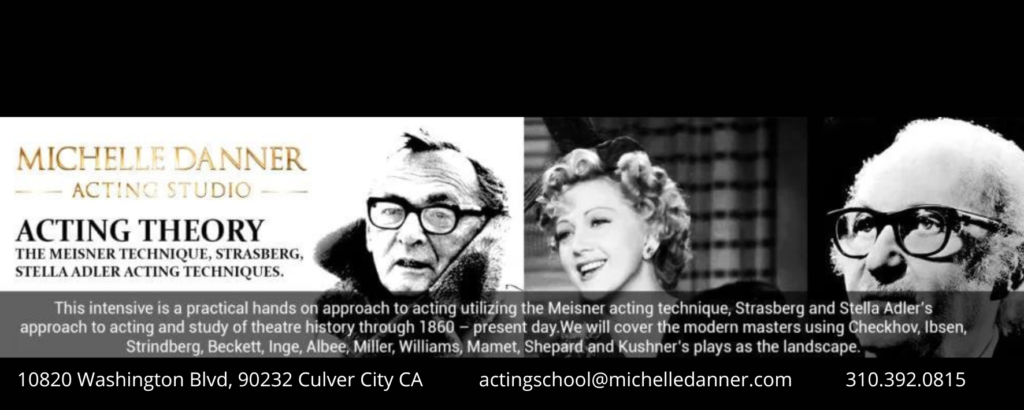 xx
Here are the main points of this approach to acting:
xx
ACTING IS DOING
The actor must always do something on stage. He looks for actions in the script (for example, "to teach, to confess, to beg", etc.) and finds the human conflict in them. He must have a justification for each action (know exactly why he is performing each action).
 DEVELOPING THE IMAGINATION
An actor develops his imagination by first observing the world around him in very specific details. He can then create specific images in his mind in order to surround himself with things that are true to him on stage. If he succeeds, the audience will see through his eyes.
TRAINING THE MIND
Actors must have a real understanding of the play in order to reveal its secrets to the audience. They must study the text and its ideas but also research the social situations of the play.
Actors need strong bodies and voices for the stage so they can bring size to their actions. Adler encouraged actors never to be small. Her students learned to always bring a bigger meaning to the text. Below is a short video where she discusses this "sense of epic" the actor must have.
---
Michelle Danner is an international film director & acting coach. Her student list include James Franco, Seth MacFarlane, Salma Hayek, Henry Cavill, Zooey Deschanel, Gerard Butler, Chris Rock, Chris Martin, Penelope Cruz, Michael Pena, Michelle Rodriguez, Kate Del Castillo and many others.
Check out the acting school in los angeles,california and the drama schools in la
This best acting schools in California offers the following acting classes
one year acting courses includes:
-Breaking into Hollywood
– Stella Adler Technique
– Meisner Acting Technique
– The Stanislavski Method
 -Uta Hagen
– Demo Reel
– On camera acting classes
– Voice & Speech Class
– Script analysis
– Musical theatre classes Los Angeles
–  Accent Reduction Classes
– Scene Study Class– Beginning/Intermediate/ Advanced
best drama schools with Acting Classes for Beginners
Check out our acting school in los angeles california and acting school Los Angeles
Learn Acting at one of the best acting schools in california
10820 Washington Blvd, Culver City, CA 90232
Drama Schools in LA Phone: 310.392.0815
Email: actingschool@michelledanner.com