Is your insecurity Sabotaging your acting Career?
Whether you are auditioning for a role or you have booked the job, there are many ways to get in your own way, but the bottom line is, when you strip out all the layers of self-sabotage, at the core of it is… You don't feel like you are enough.
Has that thought ever entered your mind?
"I don't feel like I'm enough."
This is how that feeling of unworthiness gets reinforced over and over again. You are putting yourself out there. You don't feel safe, you're scared, and the stakes are high. The "not good enough" button gets pushed, and unfortunately, you sabotage yourself.
The possibility of hearing "no" triggers failure, disappointment, and intensifies the feeling of being less than. Your self-esteem is constantly taking hits. "They didn't like me. They didn't want me. I am not _____ enough." You fill in the blank. Because you care, you take it personally and your heart breaks a little every time. This only strengthens those conscious or unconscious thoughts that you don't deserve it.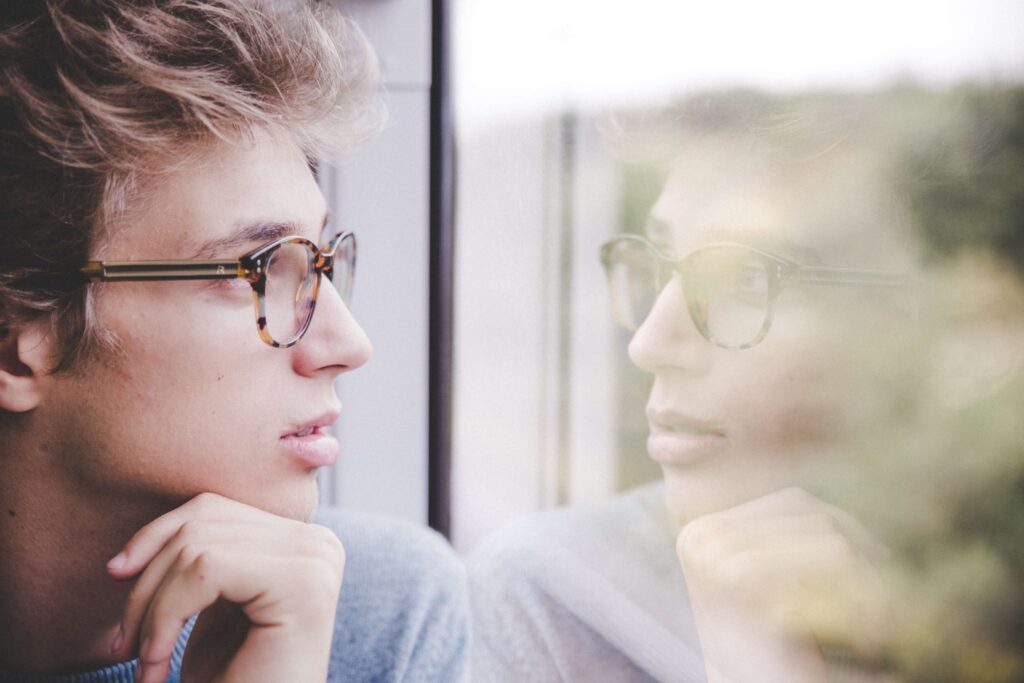 That, "you are not enough," has nothing to do with other people making you feel that way. It's a feeling that has to do with you, and it comes from within—from your backstory.
The feeling of not being good enough is the tree. The branches are: "I am not talented, good-looking, slim, loving, deep enough, etc."
The branches keep growing when you give people too much power.
You give up your power in many ways:
You don't prepare enough.
You get too neurotic.
You don't trust yourself.
You apologize too much.
You're not able to detach from the outcome of the audition.
The work that needs to be done begins with recognizing the wound that needs to be healed. You can be a proficient actor, armed with all the right tools, but until you acknowledge specifically what is stopping you, you will continue to get in your way time and time again.
You must identify what that feeling of inadequacy is tied to. The experience that you don't deserve can be deep. But you have the power to reprogram your feelings, so as to not get in the way of your dreams.
Joining an acting school and taking acting classes and acting workshops in Los Angeles will help you go deeper into your work as an artist and keep you emotionally limber in between auditions.
---
Acting Advice
LEARN THE BEST ACTING TECHNIQUES FOR FILM ACTING & AUDITIONING
The Michelle Danner Acting Studio's philosophy is that artists can draw upon all different acting techniques and form an individual toolbox.
In one of our Acting Workshops Los Angeles "the Golden Box" we will help you to develop your own "Golden Box" of techniques and tools. Those techniques and tools can be used when approaching a role or a scene, for film, television, or theater. The Acting School's acting techniques are based on Meisner, Strasberg, Adler, Hagen, Chekhov & the Stanislavsky Technique.
The Golden Box, taught by Michelle Danner, is a two-day in-depth interactive lecture that breaks down the technical map used at The Michelle Danner acting school.
.
GOALS OF THIS ACTING WORKSHOP
The Golden Box will teach you how to get out of your head, follow your impulses, and begin to live completely in the moment. By finding your own unique emotional triggers, you will learn to access your full range of feelings and emotions at a moment's notice. Learn how to create vivid, fleshed out, and interesting characters through an intense and emotional workshop. Supported with lectures and technique exercises. Michelle teaches a technique that is effective for actors of various skill levels. Actors around the world have found success studying with Michelle, because she takes the emphasis off the dogmatic method and helps actors discover their own creativity.
.
THE CLASS FOCUSES ON ANSWERING THE FOLLOWING QUESTIONS:
Why are some choices more powerful than others?
How does one deliver a raw unforgettable performance?
What specific tools can be applied to film, television, and stage work?
How does one develop a personal story from scratch and discover material for a one woman/man show, screenplay, short or novel?
ACTING WORKSHOPS LOS ANGELES: "THE GOLDEN BOX"
This acting Workshop Los Angeles will be supported by film clips. There are discussions and analyses of performances by Meryl Streep, Anthony Hopkins, Marlon Brando, James Dean and many others.
Exercises include learning how to build provocative and complex backstories. You will learn that by opening up your instrument emotionally and finding triggers and psychological gestures in your work. This class has served as more than an acting seminar as past participants have discovered profound truths about themselves as artists.
Check out our acting classes Los Angeles and acting school Los Angeles.
Contact ACTING SCHOOL| ACTING CLASSES. Learn Acting at one of the Best Acting Schools in Los Angeles
Address: 2437 Main Street Santa Monica, CA 90405
Phone: 310.392.0815 Email: actingclass@michelledanner.com
Learn Acting at one of the Best Acting Schools in Los Angeles
Interested in acting classes in Los Angeles or online acting classes ?
Please call 310.392.0815 or Email:actingclass@michelledanner.com.
Our acting school in Lo Angeles is located in 2437 Main Street Santa Monica, CA 90405.
Online Acting Classes
As an aspiring actor interested in enrolling in our acting programs you can do so online at different times over the course of the year. Therefore, our acting courses online are very flexible. We also offer online acting classes for kids and teens to prepare for film and television acting. In addition to our online acting classes are held virtually in real-time and held in virtual classrooms hosted by zoom. If you need an online acting coach for a skype acting coach session please call or email us.
Beginner Acting Classes are available for the dedicated actors at any stage of his or her career, teaching skills that can be applied easily, effectively and specifically. Our performing arts school in Los Angeles trains actors to become professional working actors in theatre, film.
We offer online acting classes to prepare you for film and television acting can be taken in virtually in real time online. Our acting Classes are held in virtual classrooms hosted by zoom. If you need an online acting coach for a skype acting coach session please call or email us. Get LIVE interaction with your online acting coach and your classmates. You can reach our acting school in Los Angeles at (310) 392-0815. Let us know if you have any questions about in person classes in Los Angeles or online course please email us at actingclass@michelledanner.com
Free online acting classes are not available but we do have discounted online acting courses and beginner acting classes.
CLICK HERE FOR ONLINE ACTING CLASSES
CLICK HERE FOR ONLINE ACTING CLASSES FOR KIDS AND TEENS