ACTING ADVICE | HOLLYWOOD ACTOR AT THE MICHELLE DANNER ACTING SCHOOLS IN LOS ANGELES: JOSE TORRESMA
---
 HOLLYWOOD ACTOR AT THE MICHELLE DANNER ACTING SCHOOLS IN LOS ANGELES
Jose Torresma
---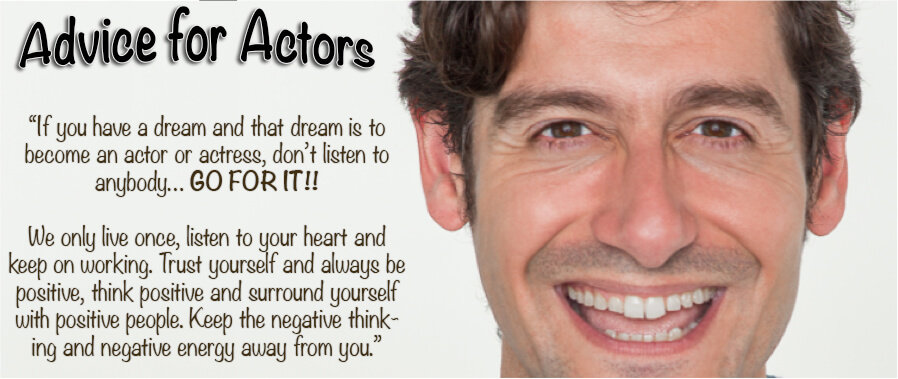 ---
Do you have any advice for aspiring actors?
Yes. If you have a dream and that dream is to become an Hollywood Actor or Actress, don't listen to anybody… GO FOR IT!! We only live once, listen to your heart and keep on working. Trust yourself and always be positive, think positive and surround yourself with positive people. Keep the negative thinking and negative energy away from you.
---
And how has your experience been at the Michelle Danner Acting School?
I've learn so much more than the craft of acting at the Los Angeles Acting School, the Michelle Danner Los Angeles Acting Conservatory. I've not only learned how to act, prepare a character, feel emotion or show his inner life; I've learned life lessons about myself, other people and the most important things about the human experience. Every class I've taken has been a different experience that has brought new knowledge to me and new themes to think about when I've gone home. Every explanation I've been given has been full of positive energy to help me to understand how everything works in the life of an actor. A kind of knowledge for anyones benefit. I couldn't feel more honored to be on this journey.
---
To learn about all the acting classes Los Angeles we offer call
310.392-0815