Do you want to audition for Disney?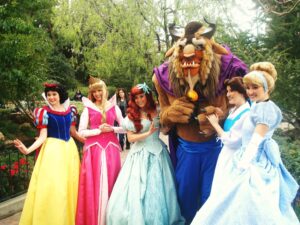 The Walt Disney Company is now holding auditions for Female Character Look-alikes in Anaheim, California.
Disney Parks Talent Casting is seeking Male Performers with engaging personalities to portray Disney Character Look-alikes from famous Disney films, such as Peter Pan, and  the Marvel Universe. Disney Character Look-alikes perform before thousands of guests each day in meet-and-greets at the Disneyland® Resort.
To audition for a role in the Disney production, check out the casting call breakdown below.
Disney Casting Call
Disneyland is holding auditions for Female Character Look-alikes
See below for your height range and audition in Anaheim, CA:
4'10" – 5'2″: http://di.sn/61898fH4B
5'3″: http://di.sn/61808fH48
5'4″ – 5'5″: http://di.sn/61818fH4D
5'6″ – 5'7″: http://di.sn/61828fH4E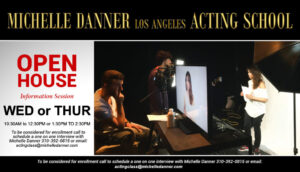 Best acting classes in Los Angeles, CA
LEARN ACTING AT ONE OF THE BEST ACTING SCHOOLS IN LOS ANGELES.
The Michelle Danner Los Angeles Acting School offers Well Rounded Acting Intensives for beginner, intermediate & advanced actors.
You will be learning the Meisner, Strasberg, Adler, Hagen, Chekhov & the Stanislavski acting techniques & applying them to your auditions and film or television work. In addition, our  Los Angeles acting school will also teach you about the business of show business.
Michelle Danner is an international film director & acting coach. Her student list include James Franco, Seth MacFarlane, Salma Hayek, Henry Cavill, Zooey Deschanel, Gerard Butler, Chris Rock, Chris Martin, Penelope Cruz, Michael Pena, Michelle Rodriguez, Kate Del Castillo and many others.
Check out the best acting classes in Los Angeles and the best acting teachers in Los Angeles
This acting school offers the following acting classes
acting techniques:
– Stella Adler Technique
– Meisner Acting Technique
– The Stanislavski Method
-Uta Hagen
– Demo Reel
– On camera acting classes
– Scene Study Class– Beginning/Intermediate/ Advanced
– Voice & Speech Class
– Script analysis
– Musical theatre classes Los Angeles
–  Accent Reduction Classes
– Private Acting Classes
 Acting Workshops:
– Breaking into Hollywood
Private coaching | Audition Coaching | Online Coaching | Private Acting Classes
Acting Auditions for teen and kids
KIDS ACTING CLASSES & acting summer camps
Check out our acting classes Los Angeles and acting school Los Angeles
Learn Acting at one of the Best Acting Schools in Los Angeles
2437 Main Street Santa Monica, CA 90405
Phone: 310.392.0815