How can an actor start to go to Acting Auditions Los Angeles?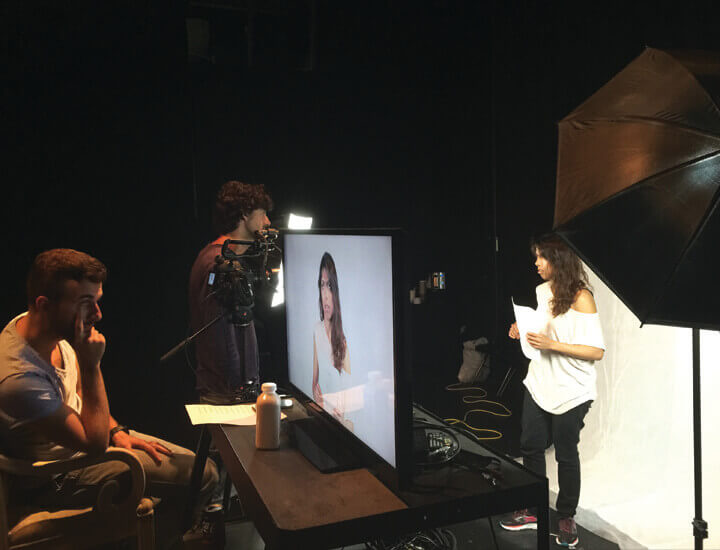 An actor can start during pilot season there will lots and lots of opportunities. This is the most exciting time of the year for actors, writers, producers, and directors alike working in the world of television. March and April will be very busy as some of our best clients will be bringing us their pilots. Keep an eye on your phone and our social media sites for your chance to get cast in one of our pilots! Apply for Acting Auditions Los Angeles.
Once you have chosen a photographer take the best commercial shots and start by registering at Central Casting.  They hire Background Actors each day in pilots, series, features, and many other kinds of media in Los Angeles, New York, Georgia, or Louisiana to be cast in their projects.
As a non-union actor you can work your way to getting vouchers by working as a background actor so that you can become  SAG/AFTRA-Eligible. No matter the season, your focus should be on commercials, films and a specific tv casting directors who are open to seeing non-union actors. 
---
Taking acting classes and acting workshops Los Angeles will help you stay limber in between Acting Auditions Los Angeles and fine tune your acting instrument.
Acting Auditions Los Angeles – AUDITION FOR FILM & TV
"The camera is like a dangerous lover. You have to risk letting it capture the most secret parts of you." – Michelle Danner 
Discover what Casting Directors are looking for! Increase your booking rate. Take the Acting Auditions Los Angeles Film and TV class that will help you land the job! Acting Auditions Los Angeles for Film and TV is an eight week long course designed to help actors strengthen their audition technique. Open to students of all levels.
Actors will practice in front of the camera with sides from movies and TV shows ranging from all genres of comedy and drama. Their performances are then played back and watched on the big screen so students may learn how to effectively stamp their signatures on a character with unique choices. This class aims to develop an ease working in front of the camera and increase the confidence to perform and to shine in every audition.
To learn about the Acting Schools & Acting classes & acting coaches Los Angeles
CALL 310.392-0815
Schedule a one on one interview with Michelle Danner to be considered for enrollment and to learn about all the acting classes and acting courses we offer in Los Angeles. *Learn how to stand out in the audition room.
The Michelle Danner Acting Studio's philosophy is that artists can draw upon all different acting techniques and form an individual toolbox, their own Golden Box. We will help you to develop your own "Golden Box" of techniques and tools that you can use when approaching a role or a scene, whether it be for film, television, or theater. The Acting School's acting techniques are based on Meisner, Strasberg, Adler, Hagen, Chekhov, & the Stanislavsky Technique.
Michelle Danner is an international film director & acting coach. Her student list include James Franco, Seth MacFarlane, Salma Hayek, Henry Cavill, Zooey Deschanel, Gerard Butler, Chris Rock, Chris Martin, Penelope Cruz, Michael Pena, Michelle Rodriguez,  Kate Del Castillo and many others.
Check out the best acting classes in Los Angeles and the best acting teachers in Los Angeles. 
This acting school offers the following acting classes: acting techniques:
Stella Adler Technique| Meisner Acting Technique| The Stanislavski Method|Uta Hagen.
Below is a list of some of our acting classes:
Demo Reel|On camera acting classes| Scene Study Class– Beginning/Intermediate/ Advanced
Acting Classes for Beginners|Voice & Speech Class| Improv Classes Los Angeles| Script analysis
– Musical theatre classes Los Angeles| Accent Reduction Classes|Private coach
 Acting Workshops: Breaking into Hollywood
Summer Camps Los Angeles|acting classes for kids|Acting Classes for teens
Acting auditions for teen and kids|Online classes for teens
Check out our acting classes Los Angeles and acting school Los Angeles. 
Learn Acting at one of the Best Acting Schools in Los Angeles
2437 Main Street Santa Monica, CA 90405
Phone: 310.392.0815 Email: actingclass@michelledanner.com
Acting Auditions Los Angeles | Acting Auditions Los Angeles | Acting Auditions Los Angeles | Acting Auditions Los Angeles