Michelle Danner Signs Canadian Actress Hunter Phoenix In Bandit Hound Ii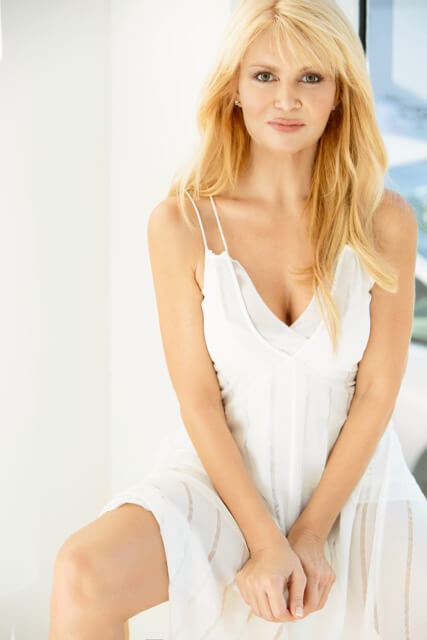 GERARD BUTLER'S ACTING COACH MICHELLE DANNER SIGNS CANADIAN ACTRESS HUNTER PHOENIX IN BANDIT HOUND II
Earlier this year Hunter Phoenix, a notable Candian actress, landed a role alongside the original Incredible Hulk, Lou Ferrigno and Breakfast Club's Judd Nelson. Acting coach
After a fantastic start in Canada
Hunter moved to Los Angeles and has been landing role after role in short films, television series, network pilots and web-series. The Acting coach. But no one was surprised when she landed a title role in the feature film 'The Bandit Hound'.
Ms. Phoenix's ongoing success was expected by many watching her career boom.
Then the news was released this week, via Ms. Phoenix's personal twitter account, that she will be in the sequel 'Bandit Hound II' directed by Michelle Danner. Danner has worked with a range of A-listers from James Franco, Zooey Deschanel, Gerard Butler to Penelope Cruz. Read about her story below as she shares it with the Acting coach Edgemar Center!
PLEASE BEGIN WITH A BRIEF INTRODUCTION OF YOURSELF
I grew up around theater as a child performer, and was often called upon when young performers were required to memorize large amounts of text for live performances. My formal training in dance and theater began as a pre-teen with a local theatre company. Afterwards, I would soon find myself studying dramatic arts in Acting coach college.
What really gave me a head start in the business was a beer commercial just after college. I was working at a bar to pay off my student loans and was asked to audition. I got the part! 
After that commercial, getting an agent was a lot easier, and I started really working steadily as both a commercial and print model.
Along the way, I got dragged into doing voiceovers. (Yes, really. I didn't want to do it!) I have a great ear for accents and dialects, and a knack for crazy, silly characters. With a lot of vocal training I was able to master commercials and narration as well, and now I have a recording studio at home. Acting coach.
Now, my focus is definitely with film and television. I'm excited to be putting all my training as an my actor to work in a couple of upcoming projects next year.
WHAT FIRST DREW YOU TO ACTING?
I always wanted to be on stage! Desperately! And according to my mother, the love affair with a camera began when I was two! In second grade, I remember we put on a production of the "The Three Bears". I would learn all of the lines, the whole play! From then on, I wanted to make sure that I got a part no matter what. I was hooked.
I would then eventually study theater locally after school and start working on stage by my mid teens. Acting really is the first love of my life.
WHAT WAS YOUR PERFORMANCE Acting coach EDUCATION LIKE?
I've been really fortunate to have had some wonderful acting coaches, including the very last Master Class Uta Hagen taught before she died.  I started studying the Dramatic Arts while still in high school and continued on through college and beyond. I've studied with voice coaches, movement coaches, done scene study classes, on-camera classes and even Improv at Second City. Some of the classes were technical, but most of them taught me about myself and other people, how we all relate and why we do what we do. Acting has been a huge force of personal growth and development in my life. It has, often times painfully, pulled back my own facade and helped me become a more compassionate human being. I don't think we could ever really study enough – learning about anything is always learning about ourselves in the end; learning more and revealing more.
WHICH ACTORS DO YOU DRAW INSPIRATION FROM?
Wow! Where do I begin with this one… Charlize Theron for her devotion and commitment to the craft. Sean Penn because he raises the bar every time he steps in front of the camera. Jennifer Lopez for being an entertainer!! Across the board she entertains! Al Pacino for his incredible depth, conviction and presence in every performance he gives. Jennifer Lawrence for being so completely fresh, open, quirky, vulnerable and deeply committed to her characters. Jeffery Dean Morgan for the consistent warmth and strength he brings to every character he plays. …I could really go on forever about the incredible actors who have inspired my life and who are such a pleasure to watch. Those were just a few who came to mind.
WHICH OF YOUR ROLES HAVE GIVEN YOU THE MOST SATISFACTION? WHY?
The first role that comes to mind is one from a stage production of Streetcar Named Desire. I was working in London at the time I was cast. I had auditioned for another role in a different production by the same company, but the director cast me as Blanche. I was terrified to play the role. I had no idea how I was going to go through that complex emotional transition. I spoke to the director and told him I thought I would be better suited for another role, and what he said to me has stuck with me since;
"You're perfect for the part.
You know why? Because it's going to be fascinating to watch you fall (emotionally)." He turned out to be right – the whole process was fascinating. I had, not to strive, but to let myself go emotionally, to be very out of control and vulnerable. Both things were incredibly difficult for me. My performance, and the play were both very well received and I learned things about myself that I could not have imagined otherwise.
DO YOU HAVE ANY FUTURE PROJECTS PLANNED?
Absolutely! This is a creative industry where you constantly have to be creating, staying fresh, feeling alive and continue to be connected to the community that you work in. I was recently cast in "The Bandit Hound II" being produced by All In Films, starring Judd Nelson, Lou Ferrigno and Paul Sorvino. I'm honored and excited to be working with such talented actors. I also have two personal projects that I'm writing and producing with industry partners, one short film that we are about to begin pre-production on early in 2016 and an unscripted TV series that will begin filming later in the year.
WHAT ARE YOUR Acting GOALS FOR THE FUTURE?
Create. Create. And create. I have been really lucky to spend much of my life working around the world modeling as well as acting. My experiences have been irreplaceable. But when you are moving around that much, you are constantly focused on traveling and thinking about where is the next gig is. Now, I want to take the time and create. To give back to this industry that has given me so much, and to be part of the process of its evolution and growth. The next phase of my life is all about partnerships and creating new and wonderful things.
DO YOU HAVE ANY Actign coach ADVICE FOR ASPIRING ACTORS? 
Be You. Don't ever be afraid to be you. I spent so many years insecure and trying to be someone else – often being told that I was too young, too old, too blonde, not blonde enough, my eyes were the wrong color and I was too thin or too heavy. Many times in the same week! This business can beat you up if you let it. Don't. Just be you. You are incredible and unique and you can bring something to the table that no one else can.
PLEASE DESCRIBE YOUR EXPERIENCE AT THE Acting  PERFORMING ARTS SCHOOL, IN CLASS, AT EVENTS, ETC.
Edgemar as a drama school has been a godsend! They are truly interested in fostering new talent and providing an "artistic incubator" for anyone willing to take the plunge. The instruction you receive is timely and pertinent, and their social activities make you feel like you're part of a supportive community.