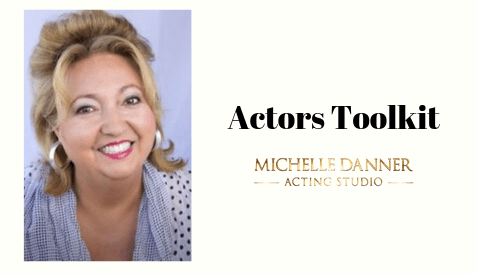 "I used to think of acting as an art. Then, I woke up one day and realized acting is a business." 
Actors Toolkit! The vast energies are mis-spent by young actors concerning the superficial traits of being a "star." Acting is not an occupation for those who are star-struck merely. Being a professional actor means having the iron discipline of a soldier, the soul of a poet, and the confident determination of an insurance salesperson. Looks and personality are of little importance in becoming a working actor. Talent and training are not enough.
Those things said, I am still compelled to offer concrete information for conducting one's career in acting. This is only advice. Like all advice, it may be successfully discarded from time-to-time, but these guidelines will help the young professional stay professional and be perceived as such.
I've asked dozens of top agents, managers, actors and casting directors this same question over the years and have always, always gotten the same response. The question is, "What is the absolute minimum you expect from a professional?" Their unanimous answer, "Showing up on time and prepared."
In show business (it's not called 'show art') "on time" means fifteen minutes early. Some people hate it when appointments show up early. Take the extra time to relax and look over any materials you may have then announce yourself on schedule. Never show up late. Never show up rattled or stressed. Always show up on time, prepared, and put together.
First, some general advice on auditioning. If you have an agent she or he may advise you on which clothing may be appropriate for a particular audition. If not specified, dress should be clean and casual. Make a note of what you're wearing in your journal.
If you get a call-back, don't change your clothes or appearance. If it ain't broke don't fix it.
Come to the interview alone but let someone know where you'll be and when you'll be back. Call that person if things change.
Actors Toolkit: Show up on time!
Another Actors Toolkit s to call your agent (never the casting director) if you are running late or in an emergency.
On the job, use ink, not pencil, when you sign in and out. Don't let someone else sign in/out for you and don't initial the sign-out sheet until you actually leave (the sign-out sheet is a legal document and the only way to verify claims for overtime on the job). If there is no sign-in sheet, ask for one. If no sign-in sheet is provided, report it to your nearest Union office.
Unless you're auditioning for a part where you have to be needy or desperate don't make success in show business your only objective. Treat the audition as another opportunity of acting. Don't waste your time trying to read the casting director's mind. Go in and show them how you would do it. It's your instinctual, spontaneous interpretation that is interesting. If they have other ways they want it done, they may direct you.
You are the only one who is responsible for your safety and welfare. Don't assume anything. When in doubt, ask. Call your Union.
Actors Toolkit: Things to have in your possession when you arrive.
A briefcase. It doesn't have to be pricey just professional. Never carry in a ruck-sack, gym-bag or backpack. I can't tell you how many positive impressions have been made by carrying a briefcase or how many negative ones have burdoned the backpack/gym-bag/ruck-sack carriers. By the way, a briefcase is intimidating as hell to your competition.
In your briefcase: Headshots and resume's, pen and pencil, high-lighter pen (flourescent yellow), appointment book, Directions to the interview, Thomas Guide, journal, phone/pager, any sides, scripts, or copy you've been provided, something to read, CD's of your audio and video reels (if you have them), copies of your social security card/photo ID/proof of citizenship (I-9)/work permits, etc., and finally, a hand towel.
Headshots and Resume' – More on those things below.
Pen – always sign in/out in ink.
Pencil – NEVER write on sides or copy in ink. Anything you write on the copy must be erased before you hand it back.
High-liter Pen – Do not high-light your lines if you have to hand the copy back – ask, before you high-light, "is it okay if I high-light my lines?" Flourescent yellow makes the lines jump off the page (unless the copies are made on fax-paper) and easier to read when you're emotional.
Appointment Book – If they want to know of any conflicts in schedule you have to be in control of that information. Get that, "It can all be worked out in the end," crap out of your head. If you've got a conflict, it's a conflict, get it worked out in the beginning, not in the end.
Directions to the interview. "Oh, I'll find it," means you won't.
Thomas Guide or GPS – Don't be a man and rely on your instincts to find the place. Ask for specific directions and follow them. Map your route out. If you have ADHD (as I have) make a dry run the day before if you have that luxury. NEVER call the interviewer en route to tell them you're late, if you're late they know it. Don't be late because you got lost, you'll look like a fool.
Journal – write down everything, address/phone number/the people with whom you met (correct spellings) and their titles (especially the receptionist)/what you wore/what you read for (I've been known to record the interview discretely so I know what I said and did – a valuable tool for call-backs that happen six-months later).
Phone/Pager – Turn that damn thing off! Having ringing, beeping, buzzing and vibrating going off in an audition means that you think someone more important than the interviewer might be trying to contact you. "BEEEP," wrong! Thank you for playing our game. There is no consolation prize on your way out.
Sides/scripts – If you got the sides or copy 24 hours ahead of time, like you're supposed to, don't forget them at home. The worst thing you can do is start off an interview with an apology of any kind but worse still is to not have the thing which is central to the interview. Sometimes, when they see you in person, they have something else for you to read. Adjust.
Something to read – 75% of a working actor's day is spent waiting. Waiting for your scene, waiting for set and costume changes, waiting for film to be loaded, waiting for lights and sound to be adjusted, etc., etc., ad nauseum. All that waiting can be un-nerving. If you don't have a script to study have something to read that will help you relax. Don't use the time to balance your checkbook or make some calls, you'll just come in harried. I carry Henry David Thorough's "Walden," and "The Little Prince" because they relax me and give me perspective. They work for me. Find the thing that works for you. If it's the Torah, bring the Torah. If it's the congressional record, bring the congressional record. You get the idea.
CD's with your audio/video reels. If you have those things they are the supreme marketing tool. I keep the video on 1/2″ VHS as well as the audio on cassette, in addition to the CD, because you never know what is going to work best for the interviewer. You have to give them to the interviewer. Don't ask for them back. Don't expect them back if you're told they will send them back. These are premiums which you must plan to give away. Don't give away the masters or the originals. That would be, er, um, really stupid.
Copies of any work-related documents, eg: Driver's license, work permits, INS documentation (I-9), Social security card, etc. You may be hired on the spot. Be prepared with those things. Know your W-4 information and how you want deductions made.
"A hand towel?!" Read "The Hitch-hikers Guide to the Universe" for an explanation.
Actors Toolkit: Tools of the Trade: 8×10 PHOTOS
If a CD (casting director) or agent has not yet met you, your 8″x10″ photograph serves as an introduction and is your first opportunity to make a positive impression. Your headshot should look like you look on a good day. It should emphasize your most marketable strengths (if they're casting someone with a big nose and you've had your nose washed out in processing, you can guess where your headshot goes). Present a likeable personality; people hire people they like.
You get called in on your headshot. In the casting director's mind you already "look" the part. And let's be clear, you get called in on your "look." As superficial and unfair as it is, you will be type-cast. Asians don't get called in for non-Asian parts and if you look gay you will only be called in for parts for gay men. Don't complain about it and don't try to hide who you are, don't try to change who you are.
If they want a flat chested red-head they're not going to consider a busty blond no matter how well you can act. If they're looking for a bubbly personality and you're sensitive and deep they will not hire you, period and don't waste your time wrenching yourself around into what you think the interviewer is looking for. Go in and demonstrate how good you are at acting, and to what degree, and they will make a decision based on that. If you're right for the part, you get the part. If you're not right for the part, someone else gets it.
Actors Toolkit: TIPS FOR HEADSHOTS:
Frame on your face with no distracting background, no patterned clothing and no "busy" necklines.
These days full color, 3/4 shots are more popular. Work with your agent on which shots to get.
A new agent will want new headshots.
Smile, look directly into the camera.
Select a natural looking shot. Women who use too much make-up look cheap in black-and-white photos. That's fine if all you want is to be cast as a hooker (great roles, fun to act, but limited). In black-and-white, red looks black, yellow looks white. Do not submit a composite shot or a touched-up pose. Hire a professional make-up artist. Your best friend is your worst enemy when it comes to make-up and selecting which shot to use. Your agent is the one who has to sell you, let your agent help you pick your headshots. Many agents like to have two or three "looks" to send out. Work closely with your agent on your headshots. Many photographers have makeup people they like because they know how the photographer lights subjects and do your makeup appropriately.
8x10s should be "flush" or "bleed" (NY term) or "borderless" (LA term) to avoid wasted space. Many CD's will not accept lithographs. Spend the money necessary to have real prints made. These are your marketing tools and should look professional.
Your name and Union affilations, if any, should be printed on the front of the headshot. It is wrong to have the type face too large or in some distracting or garish font. To avoid clutter, put all other information and logos on the back or on the resume.
The casting director wants to know what experience you have, if any and keep the resume simple and neat. For an 8×10 photo, a resume should be cut down to the correct size and glued or stapled to the back. It is also possible to have the resume printed directly onto the back of the photo, but if you work a lot your resume changes often and must be kept current. So, don't print too many of them.
List credits, beginning with the strongest, including title, role played, and where performed. Be honest; don't make up things, and don't hesitate to list small roles and bit parts. If there aren't any professional credits as yet, list all your community theater or school theater experience. Past accomplishments are important to note. If you're a state champion ping-pong player make sure you put that under "special skills." Your look, manner, energy, talent, accomplishments and future moneymaking potential are all necessary ingredients in the entertainment business.
TIPS FOR RESUMES
Specify Union affiliation (if any), (do not put your social security number and birthdate on your resume' — they will ask you for that information when they hire you), height, hair and eye color. A note on Union affiliations; to many people in the industry you will not even be perceived as a professional until you've made your way into the Unions. Some CD's can't even talk to you until you've gotten into AFTRA and SAG.
Indicate name, address and telephone number of your agent and/or manager, if you have one.
NEVER LIST YOUR HOME ADDRESS. Ask your agent or manager if you should include a phone contact where you can always be reached, such as an answering service or a phone with an answering machine.
List special abilities which may be helpful for the casting director to know: athletic skills, dancing, singing, dialects, playing musical instruments, magic or ventriloquism, etc.
Describe professional training, schools, teachers, length of study, any specialization.
Ask your agent or manager if it is advisable to include date of birth.
Actors Toolkit: DEMO VIDEO AND AUDIO
DEMO VIDEO:
A professionally prepared DVD or CD with edited excerpts or clips from TV or film work is an effective marketing tool. Another promotional tool is a compilation of clips from your commercials. It is not a good idea to combine theatrical and commercial clips on the same track. The Disc should not be more than five minutes in length and should show only those scenes which best highlight your work. The use and practicality of demo reels varies from place to place. You should always check with your agent before investing in a demo reel.
DEMO AUDIO:
A professionally-produced audio (voice) Disc for voice-over or singing can be an invaluable marketing tool. It should be brief (2-3 minutes), present your normal voice and speaking style and contain portions of only the best work. Do not include character voices or accents and dialects unless you do them very well. Many agents prefer specific tape formats; ask your agent for guidance before having a tape or CD made.
Generally speaking, voice-over producers choose talent from a relatively small pool of experienced performers, usually those with whom they have previously worked. Check with your agent before spending your time and money on a voice tape.
Actors Toolkit: POSTCARDS
Postcards with picture and other information (such as agent, contact number, etc.) may be mailed as reminders to already-established casting contacts. (This practice is more popular in some areas than in others.) The photo may be the same as your headshot, or a reproduction from a publicity photo, print ad or tearsheet. Leave room for a hand-written message.
Actors Toolkit: APPOINTMENT BOOK AND JOURNAL
Keeping a daily record can be extremely helpful, especially for callbacks or figuring taxes. An appointment book, daily log or index card file for interviews, auditions and bookings may include:
date, time, location
what you're auditioning for
name of agent
names of persons met (with correct spellings and titles)
transportation costs and/or mileage
description of clothing worn
Also, include any other special information which may pertain to the specific interview. Remember, the more documentation you keep, the better prepared you will be. This is impertive in voice-over and animation where the audition may be conducted up to a year before being cast.
Actors Toolkit: BOOKKEEPING
It is your responsibility to keep accurate records of all jobs performed and all money which you earned (such as session fees, residuals, etc.), commissions paid and other professional expenses. This information is essential for preparing your tax return and will provide a valuable way of confirming that the Unions' and the agents' records are accurate.
Actors Toolkit: REFERENCE MATERIALS
TRADE PAPERS:
The "Trades" are periodicals which gather and publish news and information on all aspects of the entertainment industry, including casting, acting and notices. Some of the Trades are:
VARIETY – national in scope (weekly)
DAILY VARIETY primarily Los Angeles information (daily)
THE HOLLYWOOD REPORTER- primarily Los Angeles information (daily)
BACKSTAGE WEST – primarily Los Angeles information (weekly)
LOS ANGELES ACTING SCHOOL | ACTING CLASSES FOR ADULTS LA | LOOKING FOR ACTING CLASSES IN LA? ASPIRING ACTORS INTERESTED IN ENROLLING IN AN ACTING PROGRAM CAN DO SO AT DIFFERENT TIMES OVER THE COURSE OF THE YEAR. ACTING PROGRAMS LA |ACTORS ALSO HAVE THE OPPORTUNITY TO TAKE A NON-DEGREE ONE-YEAR ACTING PROGRAM AT THE performing arts schools in Los Angeles. Email the acting school, at actingclass@michelledanner.com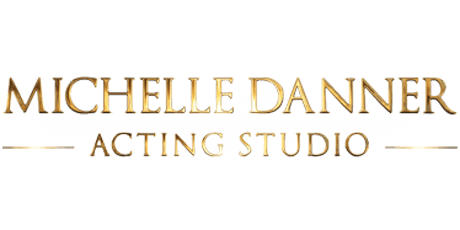 Beginner Acting Classes | Michelle Danner Los Angeles acting school, Beginner Acting Classes for the dedicated actor at any stage of his or her career, teaching skills that can be applied easily, effectively and specifically. Our performing arts school in Los Angeles trains actors to become professional working actors in theatre, film.
Actors Toolkit: LEARN ACTING FOR FILM BY ACTING IN FILMS
If acting is your passion, attending our acting school will help put your dream into practice. Our performing arts school in Los Angeles trains actors to become professional working actors in theatre, film. An actor or model wanting to prepare for auditions should take on camera auditioning classes: After an 8 week acting workshop you should be ready to look for and apply to Auditions | Casting calls | Open casting calls | Casting call | Open casting call, auditions and roles on Backstage.Click here to read acting tips for actors. Our acting school in America, training actors to become professional working actors in theatre, film. Through studying Michelle Danner's acting technique you will accumulate a comprehensive set of "acting tools" you can use when approaching a role or a scene, whether it be for film, television, or theater. Based on Michelle Danner's last 30 years of supporting both A-List and up and coming actors to fulfill their maximum potential, film director and international acting coach Michelle Danner has distilled the best ideas and practices of the major acting techniques; Stella Adler, The Sanford Meisner, Lee Strasberg, Uta Hagen, Chekhov, & Stanislavsky so you can draw upon them and utilize the strengths of each.
**We can create a budget based intensive depending on how long you'd like to study. 1 or 2 Day Workshops with Michelle Danner
The Golden Box: Two Day Technique Analysis with Michelle Danner
Breaking into Hollywood: The Business of Acting! – with Michelle Danner-This class is great if you're new in town and new to the L.A. industry
Acting Techniques-8-12 weeks / Learn to apply these techniques to your very own Golden Box
Meisner Technique – Level 1 – 4
Stanislavski Technique – Level 1 – 4
Stella Adler Technique – Level 1 – 4
Ongoing Classes
Auditioning for Film and Television (On Camera)-Increase your booking ratio!
Scene Study with Michelle Danner
Voice & Speech – Level 1 & 2
Improvisation – Beginner and Advanced available
Accent Reduction
Electives
Musical Theater
Stage Combat
Additional Workshops
Acting Demo Reel
Make a Short Film
Web Series Bootcamp
Create your YouTube Channel
2437 Main Street Santa Monica, CA 90405
Phone: 310.392.0815
Email: actingclass@michelledanner.com