How do I break into the industry?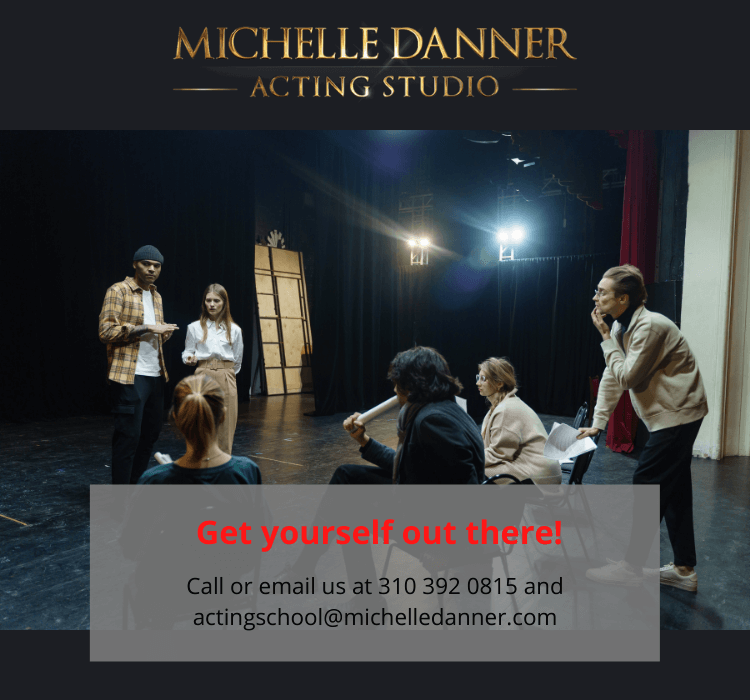 The best way to start breaking into the industry is to get some sort of technique training. You need to be in a class that focuses on the techniques of Stella Adler, Uta Hagen, Strasberg. And all the great tools that you can add to your toolbox.
Many great actors studied these ideologies, taking what they'd learned and finding what worked best for them. You need your own technique, and in order to develop one, you need to build a Golden Box. Of all these insights that you learn, all the knowledge that is passed down to you. That's what's going to help you in your career, and that's where you need to start.
The Michelle Danner Acting Studio not only provides world class training. How do I break into the industry?
Our students have the opportunity to audition for parts in Michelle Danner's latest movies. Audition for the various theater productions, and participate in our yearly film festival. These projects give students the chance to build their resumes and IMDB credits, through practical training.
All In Films is an independent film production company. At the helm are Michelle Danner, Alexandra Guarnieri, and Brian Drillinger. The mission of All In Films is to produce high-quality, independent movies geared to entertain & spark social commentary. Check out the website at www.allinfilms.com.
Through the improvisational classes students have the opportunity to be part of the latest Web Series"Uncensored Hollywood" & gain IMDB credit as well as add professional reel footage.
Call us to find out about the best acting classes in Los Angeles. Learn more about our best acting teachers in Los Angeles.
310-392-0815 or email us actingschool@michelledanner.com
acting school offers the following
acting classes Acting Classes for Beginners: Stella Adler Technique, Meisner Acting Technique, The Stanislavski Method, Uta Hagen, Demo Reel, On camera acting classes, Scene Study Class. We also offer Summer Camps Los Angeles, Online classes for teens as well as acting classes for kids and Acting Classes for teens.