Every actor is insecure. It's perfectly fine to feel insecure; we are human after all. But when you are negatively affected by it, it reduces your ability to perform in your work. And if you don't deal with it, it can cripple you in your career of how to become an actor.
This is how you can begin to work on it and take back control:
Recognize exactly what you feel when you are feeling it.
Don't avoid it. Be strong and embrace it.
Face what's going on head on.
Resist the urge to run away.
By nature, actors are detectives, interested in investigating the truth.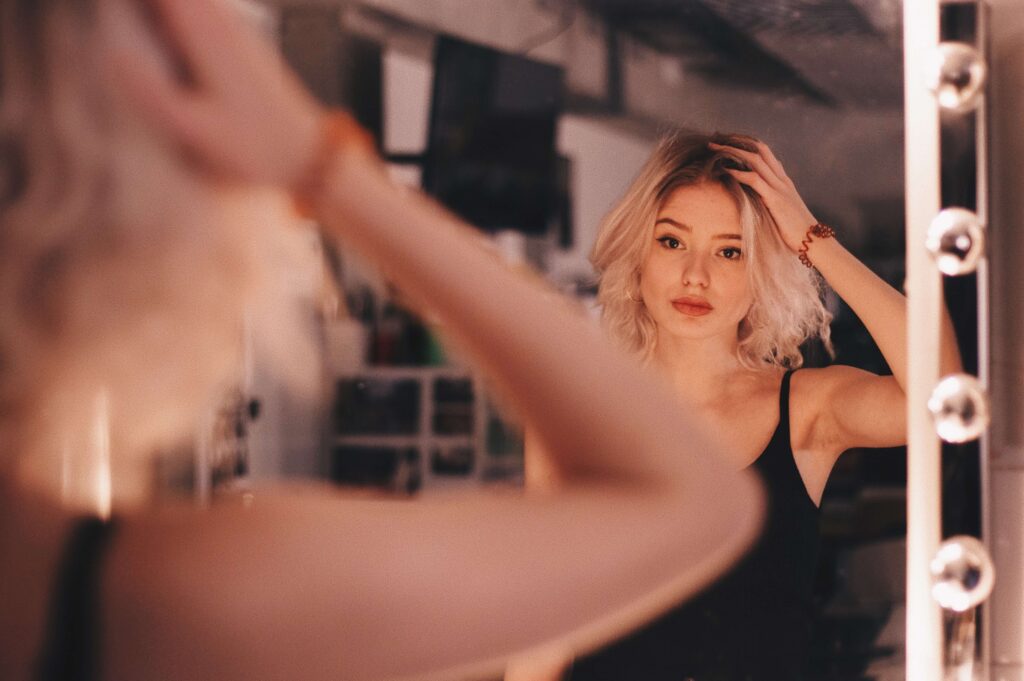 Every time you are brave enough to feel your feelings, you will transform the fear response into powerful choices and these choices will show up in your auditions, work, and life.
Because somewhere down the line you have told yourself you are not good enough, now is the time to de-program yourself. Whether through affirmations, prayers, writings, therapy—tell yourself the new truth.
You must trust that you are enough. Say it. "I am enough." Fake that you believe it. Even if you don't right now, eventually you'll start to. Remember, you get to create your career. You have the power to reprogram your feelings, so as to not get in the way of your dreams. You do deserve it!
Joining an acting school and taking acting classes and acting workshops in Los Angeles will help you go deeper into your work as an artist and keep you  emotionally limber in between auditions.
---
How to become an actor
Schedule a one on one interview with Michelle Danner to be considered for enrollment and to learn about all the acting classes and acting courses we offer in Los Angeles. *Learn how to stand out in the audition room.
The Michelle Danner Acting Studio's philosophy is that artists can draw upon all different acting techniques and form an individual toolbox, their own Golden Box. We will help you to develop your own "Golden Box" of techniques and tools that you can use when approaching a role or a scene, whether it be for film, television, or theater. The Acting School's acting techniques are based on Meisner, Strasberg, Adler, Hagen, Chekhov, & the Stanislavsky Technique.
Michelle Danner is an international film director & acting coach. Her student list include James Franco, Seth MacFarlane, Salma Hayek, Henry Cavill, Zooey Deschanel, Gerard Butler, Chris Rock, Chris Martin, Penelope Cruz, Michael Pena, Michelle Rodriguez,  Kate Del Castillo and many others.
Check out our acting classes Los Angeles and acting school Los Angeles. Contact ACTING SCHOOL| ACTING CLASSES. Learn Acting at one of the Best Acting Schools in Los Angeles 
*Learn how to become an actor
2437 Main Street Santa Monica, CA 90405
Phone: 310.392.0815 Email: actingclass@michelledanner.com
how to become an actor | how to become an actor | how to become an actor | how to become an actor | how to become an actor