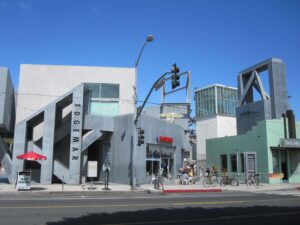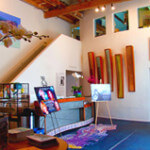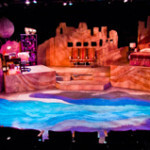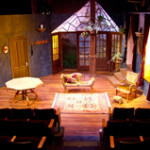 If you're considering the much sought after Edgemar Center of Arts, you've come to the right place.
Michelle Danner's acting studio is located at 2437 Main Street, Santa Monica, California, 90405. Other contact information includes: Tel: 310-392-0815 | Email:  info@edgemar.org
Some of the landmarks you'll find close to this studio include Chinois on Main, Ben and Jerry's and numerous eating hotspots. The studio is situated in a central location and features varied times for working adults and school aged children who have a tight schedule.
Michelle Danner is an acclaimed acting coach that has nurtured and trained many well-known actors, from the likes of Chris Rock, Rick Fox, Michelle Rodriguez and countless other names.
Resources:
Are you located overseas and are interested in the exhilarating career of acting in Hollywood? See details for obtaining a student visa here.
If you're looking for a guide to take your skillset and career to the next level, this is a great place to start – and polish up as the need arises.
As purported by the Acting School's Guide, "the best acting schools are those in Los Angeles". This is where the center of activity takes place. It's where auditions reign, and novice actors whet their feet in a thrilling career.
New or vying actors should know that the road to acting success – and being a recognizable name, is never easy. Many doors may be closed before a big opportunity opens, however preparation gets you one step closer to the goal.
That's where Michelle Danner's acting studio comes in. Plus the studio has the track record to prove its worth.
To meet with Michelle Danner in person and sign up for
los angeles acting classes
 or the   
Best Improv Classes in LA
please 
RSVP
 for the free informational session or call 
310-392-0815
or email us at 
info@edgemar.org
The Michelle Danner Los Angeles Acting School's philosophy is that artists can draw upon all different acting techniques from Meisner, Strasberg, Adler, Hagen, Chekhov, & the Stanislavsky Technique and form a toolbox of their own, their very own Golden Box.
She is a renowned acting coach and works with many A-List Actors privately as well as on set. These include James Franco, Penelope Cruz, Salma Hayek, Zooey Deschanel, Chris Rock, Gerard Butler, Seth MacFarlane, Melanie Brown, Jamie Lynn Sigler, Verne Troyer, Grant Bowler, Kate Del Castillo, Michael Pena, Catherine Bell, Gabrielle Union, Rob Estes, Rick Fox, and Michelle Rodriguez and many others.
Michelle trained with Stella Adler and Uta Hagen.