GERARD BUTLER'S ACTING COACH MICHELLE DANNER SIGNS BRITISH ACTRESS SERENA LAMBLE IN BANDIT HOUND II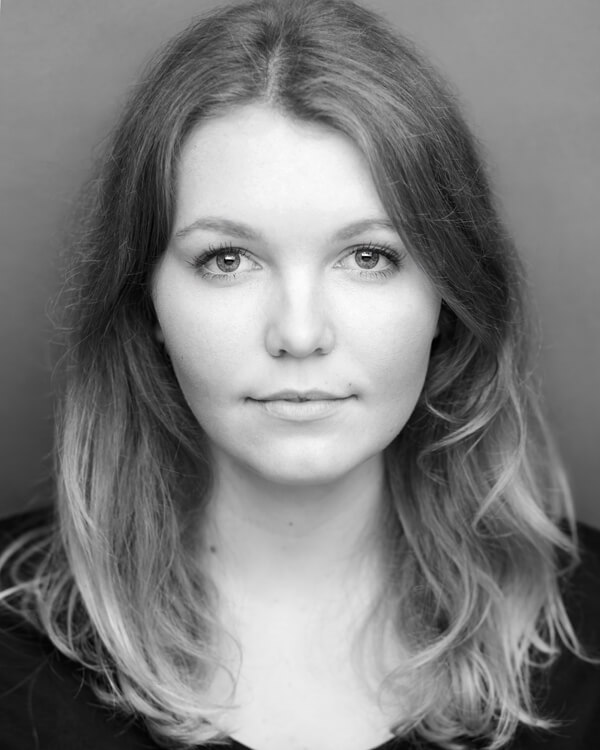 Earlier this year Serena Lamble, a notable British actress, landed a role alongside the original Incredible Hulk, Lou Ferrigno and Breakfast Club's Judd Nelson.
After a fantastic start in London, Lamble moved to Los Angeles and has been landing role after role in short films, television series, network pilots and web-series. But no one was surprised when she landed a title role in the feature film 'The Bandit Hound'.
Then the news was released this week, via Ms. Lamble's personal twitter account, that she will be in the sequel 'Bandit Hound II' directed by Michelle Danner. Michelle has worked with a range of A-listers from James Franco, Zooey Deschanel, Gerard Butler to Penelope Cruz. Read about her story below as she shares it with the Edgemar Center!
PLEASE BEGIN WITH A BRIEF INTRODUCTION OF YOURSELF
My name is Serena Lamble and I am a 19 year old British actress. In September, I moved 
from London to Los Angeles to continue my career.
WHAT FIRST DREW YOU TO ACTING?
I've always loved performing. When I was five, I would 
perform self-written plays for my family. But it was when I started watching 
performances from great actresses such as Kate Winslet and Judi Dench (as well as a healthy dose of the Harry Potter films) that I decided I wanted to be just like them. I performed in my first play at the age of eight and never looked back.
WHAT WAS YOUR PERFORMANCE EDUCATION LIKE?
When I was eleven, I started taking my acting exams at the London Academy of Music and 
Dramatic Arts. It was my first time learning monologues and starting to dabble in Shakespeare, I loved every minute of
 it and was later (at 18) awarded a gold medal with distinction.
 When I was thirteen, I decided to take my love for acting more seriously
 and that's when I successfully auditioned for the prestigious Sylvia Young Theatre School in London where I received well-rounded training in singing, dancing and acting. I also signed on with an agent and over the years have gained professional experience and credits working for BBC TV, radio, films and commercials. At the age of eighteen, I was offered a one-year acting course at the Royal Central School of Speech and Drama, which really honed my skills in theatre, Shakespeare, TV and film. As of late, I've been continuing to work professionally and training with Michelle Danner.
WHICH ACTORS DO YOU DRAW INSPIRATION FROM?
As I mentioned before, I really admire Kate Winslet. I've watched
 her since I was young and I've always been drawn to the truthfulness of her work. 
I also draw great inspiration from Saoirse Ronan and Jennifer Lawrence.
WHICH OF YOUR ROLES HAVE GIVEN YOU THE MOST SATISFACTION? WHY?
I always find this a hard one, but I would say to date my most satisfying 
role was playing Claudio in an adaptation of 'Much Ado About Nothing' by William Shakespeare at the Embassy Theatre in London. I had to truly 
immerse myself in that role, not only to portray a male but to embody the intensity of emotions explored in Shakespeare's work.
DO YOU HAVE ANY FUTURE PROJECTS PLANNED?
As well as 'Bandit Hound II', I was recently cast in a role for the TV mini-series 'LUTHER' which I'm very excited about. We are set to film in the next few months.
WHAT ARE YOU GOALS FOR THE FUTURE?
I want to continue to work here in Los Angeles, explore the industry and
 make a name for myself. I would love to push myself and take on more challenging roles. I'm also very interested in creating my own work and would like to write more. Long term, I want to inspire and help people through my craft.
DO YOU HAVE ANY ADVICE FOR ASPIRING ACTORS?
Don't compare yourself to others! It's so easy to be disheartened and feel 
knocked back when you see someone doing great at something you
 struggle with in class or booking roles you know you would be right for. In reality, things happen for each person at different times in their lives. 
Those who hit their peak at a young age are few and far between – but 
hard work will never let you down and if acting is truly what you love to do, 
your time will come.
Acting Schools Los Angeles/Acting Classes Los Angeles
Learn the best acting techniques for film acting & auditioning
The Michelle Danner Acting Studio's philosophy is that artists can draw upon all different acting techniques and form an individual toolbox, their own Golden Box. We will help you to develop your own "Golden Box" of techniques and tools that you can use when approaching a role or a scene, whether it be for film, television, or theater. The Acting School's acting techniques are based on Meisner, Strasberg, Adler, Hagen, Chekhov, & the Stanislavsky Technique.
Michelle Danner is an international film director & acting coach. Her student list include James Franco, Seth MacFarlane, Salma Hayek, Henry Cavill, Zooey Deschanel, Gerard Butler, Chris Rock, Chris Martin, Penelope Cruz, Michael Pena, Michelle Rodriguez,  Kate Del Castillo and many others.
Acting classes Los Angeles offered:
* Audition for Film & Television: On-Camera Cold Reading
* Scene Study, Beginning/Intermediate/ Advanced
* Improvisation
* Actors Demo reels
* Voice intensives level 1 & level 2
* The Actor's Golden Box: With Los Angeles acting coach Michelle Danner
Learn Acting at one of the Best Acting Schools in Los Angeles
2437 Main Street Santa Monica, CA 90405
Phone: 310.392.0815
Skype: Edgemar.center.for.the.arts
Los Angeles acting schools
https://www.michelledanner.com