The American Federation of Television and Radio Artists (AFTRA)
AFTRA contracts cover work in daytime drama, game shows, reality shows, radio, and cable.
The Screen Actors Guild (SAG) is not an open union. Like many labor unions you have to get a job to get your union card and you can't get your union card without a job.
So, if you are hired for a speaking role (a principal) in a SAG project (film, video, TV program, or commercial) you're SAG eligible (SAGe). Now, you can work for 30 days until you have to join or decline. That's the Taft-Hartley Act that you've heard so much about. You'll have to take your contract with you to the SAG office when you apply. You can also bring a paystub but it has to have your Name, SSN#, name of production, salary, and dates worked printed on it.
Next, if you work as a background player, for three days, at full SAG rates, for a production company that has a SAG contract, you can present your paystub at the SAG office for eligibility. Since paystubs almost never have all the required information you can have the payroll company fax a payroll printout to the SAG offices. They've done it before, it's not scary.
Finally, if you're a member in good standing for one year with one of the sister unions (AFTRA, EQUITY, AGMA, AGVA, ACTRA) and have gotten at least one job under their jurisdiction, you're SAG.
Now, take your contract, paystub, payroll printout, or proof of AFTRA, EQUITY, AGMA, AGVA, ACTRA membership (and paystub from one job under their contracts) and call the SAG office to make an appointment to review your documentation and fill out the application. Again, it's not scary.
The Michelle Danner Acting Studio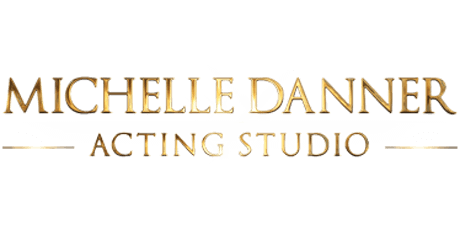 CONTACT ACTING SCHOOL
LOS ANGELES ACTING SCHOOL | SANTA MONICA, CA
Learn the best acting techniques for film and TV. Book your next role.
Schedule a one on one interview with Michelle Danner to be considered for enrollment and to learn about all the acting classes and acting courses we offer in Los Angeles. *Learn how to stand out in the audition room.
The Michelle Danner Acting Studio's philosophy is that artists can draw upon all different acting techniques and form an individual toolbox, their own Golden Box. We will help you to develop your own "Golden Box" of techniques and tools that you can use when approaching a role or a scene, whether it be for film, television, or theater. The Acting School's acting techniques are based on Meisner, Strasberg, Adler, Hagen, Chekhov, & the Stanislavsky Technique.
Michelle Danner is an international film director & acting coach. Her student list include James Franco, Seth MacFarlane, Salma Hayek, Henry Cavill, Zooey Deschanel, Gerard Butler, Chris Rock, Chris Martin, Penelope Cruz, Michael Pena, Michelle Rodriguez, Kate Del Castillo and many others.
Check out the best acting classes in Los Angeles and the best acting teachers
Our acting school offers the following acting techniques in our acting classes:
Stella Adler Technique| Meisner Acting Technique| The Stanislavski Method| Uta Hagen Technique.
Below is a list of some of our acting classes:
Acting Workshops: Breaking into Hollywood and Golden Box
Voice & Speech Class
Script analysis
Musical theatre classes Los Angeles
Accent Reduction Classes
Private coaching for film and tv auditions
Summer Camps Los Angeles| Acting classes for kids
Summer Camps Los Angeles | Acting Classes for teens
Auditioning for film and TV | Teen and kids
Learn Acting at one of the Best Acting Schools in Los Angeles
2437 Main Street Santa Monica, CA 90405
Phone: 310.392.0815 Email: actingclass@michelledanner.com