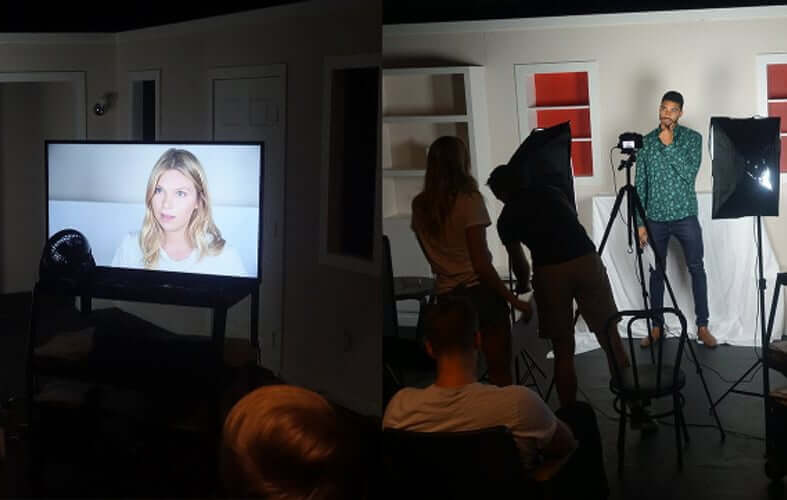 When a student audits a class, aside from looking at the technique and the teacher, there should also be surveying the mood of the class: What the other peers are like there so that they can see if they fit? I think the reason to take an acting class, whether it´s in Hollywood or in NY or anywhere in the world is also to join a community, and to me, always, the atmosphere of an acting class is informed by who teaches it. Who's the leader of the class? Who's the captain? The same thing as a movie set. Who's running the ship? And if that person is a person that's creative and fun then it's going be fun, and if the leader of the boat is somebody that's afraid, somebody that has a lot of egos, somebody that's lead by arrogance, then it's going be a tough ride.
Acting Classes
I've taken many classes where the mood is competitive, which is ok, that's the world, the world is competitive but within that, I think you want to form some alliances. In my classes, for instance, I've had several (not so many) students that have formed friendships and collaborations that have lasted for entire decades. Students have formed theater companies together and they have made movies together, have written scripts together and that's the way it should be. You should be able to walk into a class and find people that you can be creative with.
Learn Acting at one of the Best Acting Schools in Los Angeles.
Interested in acting classes in Los Angeles or online acting classes?
Please call 310.392.0815 or Email: actingclass@michelledanner.com.
Our acting school in Lo Angeles is located in 2437 Main Street Santa Monica, CA 90405.
As an aspiring actors interested in enrolling in our acting programs you can do so online at different times over the course of the year. Therefore, our acting courses online are very flexible. We also offer online acting classes for kids and teens to prepare for film and television acting. In addition, to our online acting classes are held virtually in real time and held in virtual classrooms hosted by zoom. If you need an online acting coach for a skype acting coach session please call or email us.
Beginner Acting Classes are available for the dedicated actor at any stage of his or her career, teaching skills that can be applied easily, effectively and specifically. Our performing arts school in Los Angeles trains actors to become professional working actors in theatre, film.

Interested in LIVE interactive Online Acting Classes?

We offer online acting classes to prepare you for film and television acting can be taken in virtually in real time online. Our acting Classes are held in virtual classrooms hosted by zoom. If you need an online acting coach for a skype acting coach session please call or email us. Get LIVE interaction with your online acting coach and your classmates. You can reach our acting school in Los Angeles at (310) 392-0815. Let us know if you have any questions about in person classes in Los Angeles or online course please email us at actingclass@michelledanner.com
Free online acting classes are not available but we do have discounted online acting courses and beginner acting classes.
CLICK HERE FOR ONLINE ACTING CLASSES
CLICK HERE FOR ONLINE ACTING CLASSES FOR KIDS AND TEENS