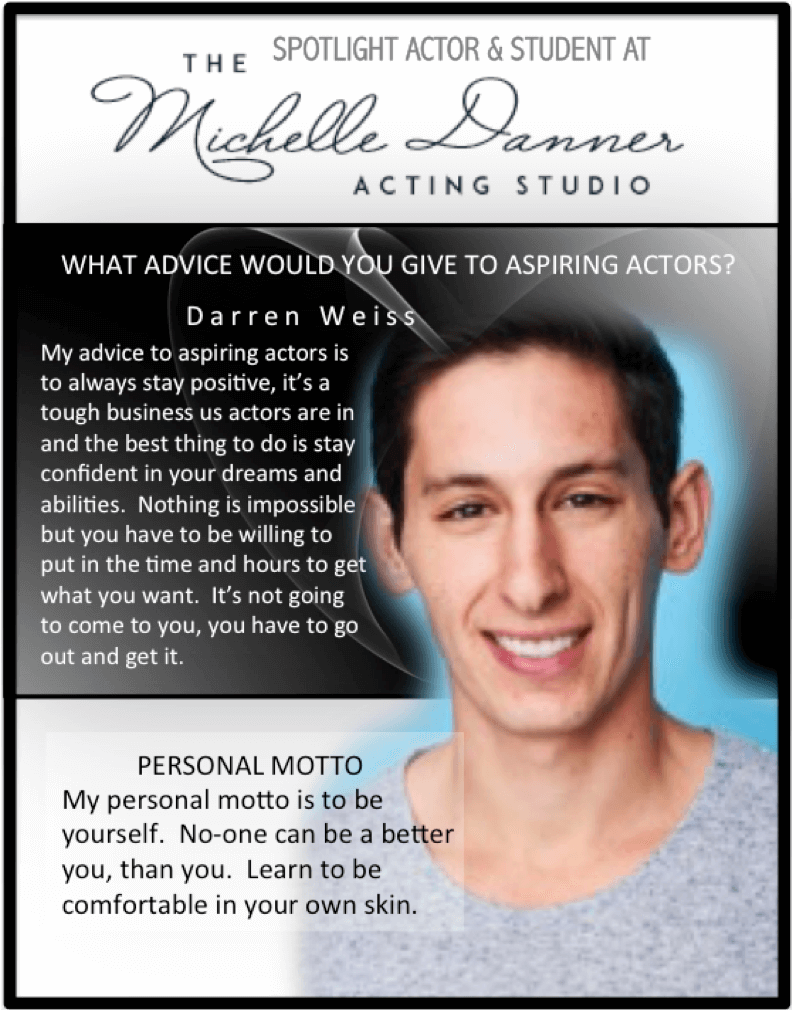 The Michelle Danner Los Angeles Acting School offer

s

Short & Long term Well Rounded Acting Intensives for beginner, intermediate & advanced

actors.
You will be learning the Meisner, Strasberg, Adler, Hagen, Chekhov & the Stanislavski acting techniques & applying them to your auditions and film or television work.
Michelle Danner is a film director and renowned Hollywood acting coach and works with many A-List Actors privately as well as on set. These include James Franco, Penelope Cruz, Salma Hayek, Zooey Deschanel Chris Rock, Gerard Butler, Seth MacFarlane, , and Michelle Rodriguez and many others. Michelle trained with Stella Adler and Uta Hagen.
2437 Main Street Santa Monica, CA 90405
Phone: 310.392.0815
Skype: Edgemar.center.for.the.arts
Los Angeles acting schools

https://www.michelledanner.com